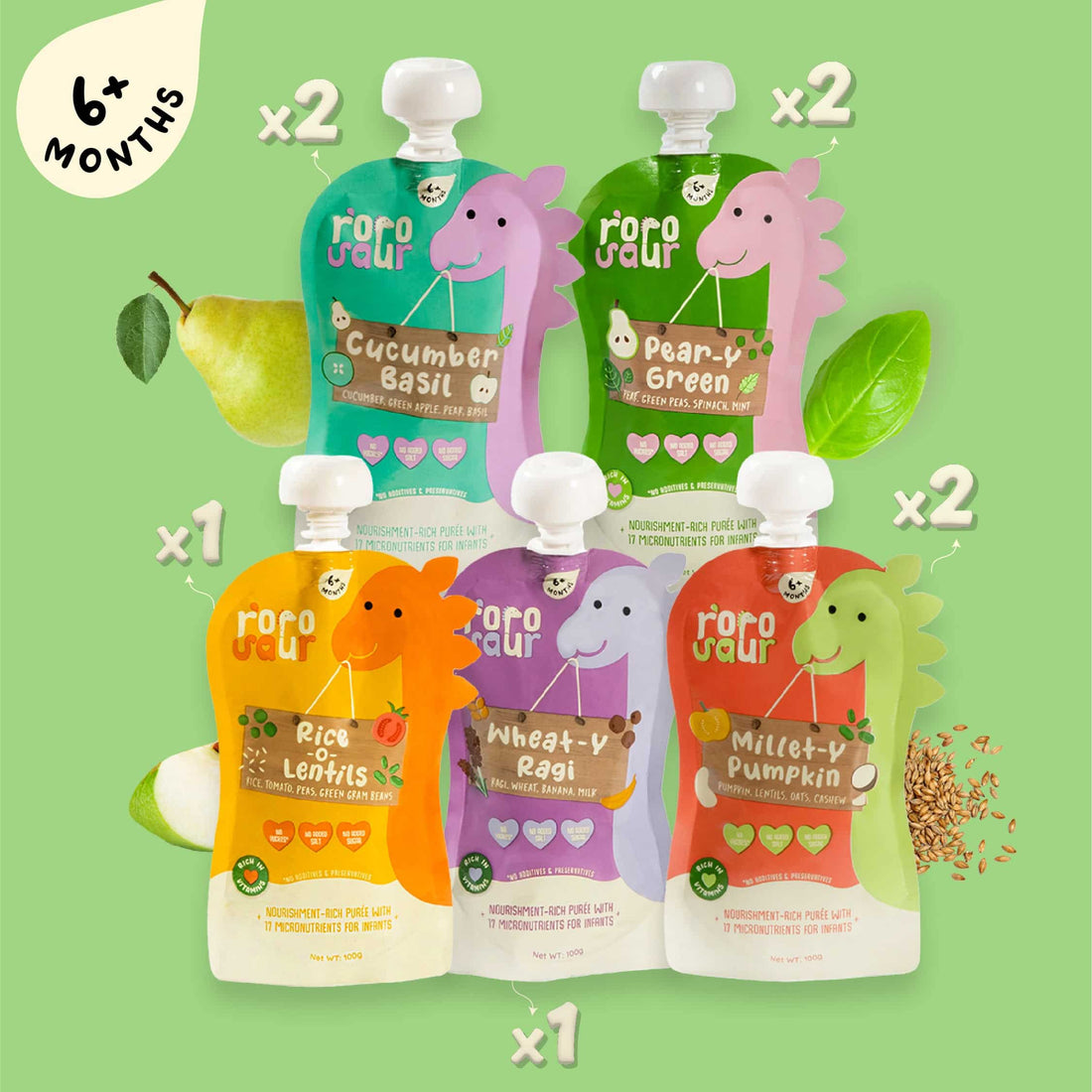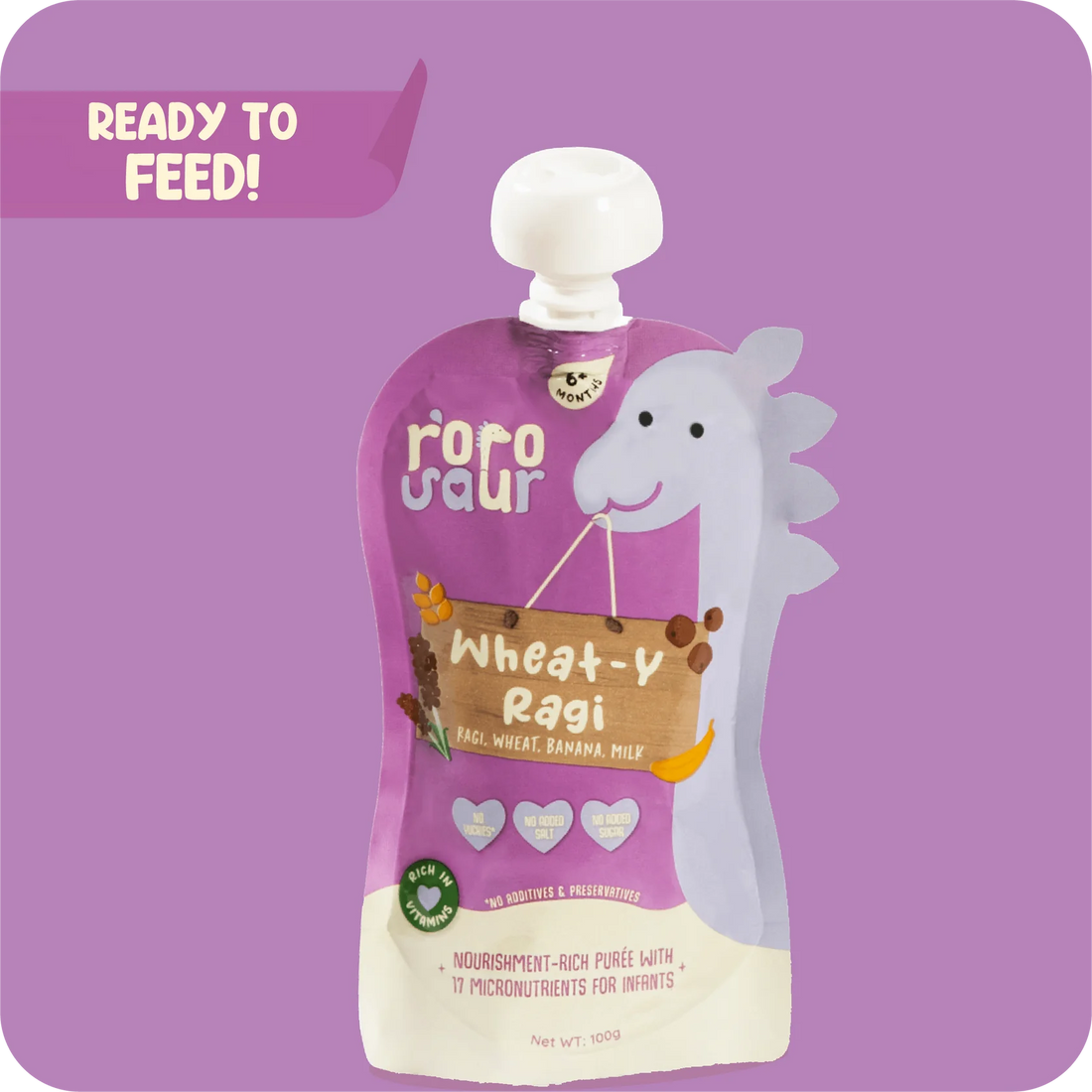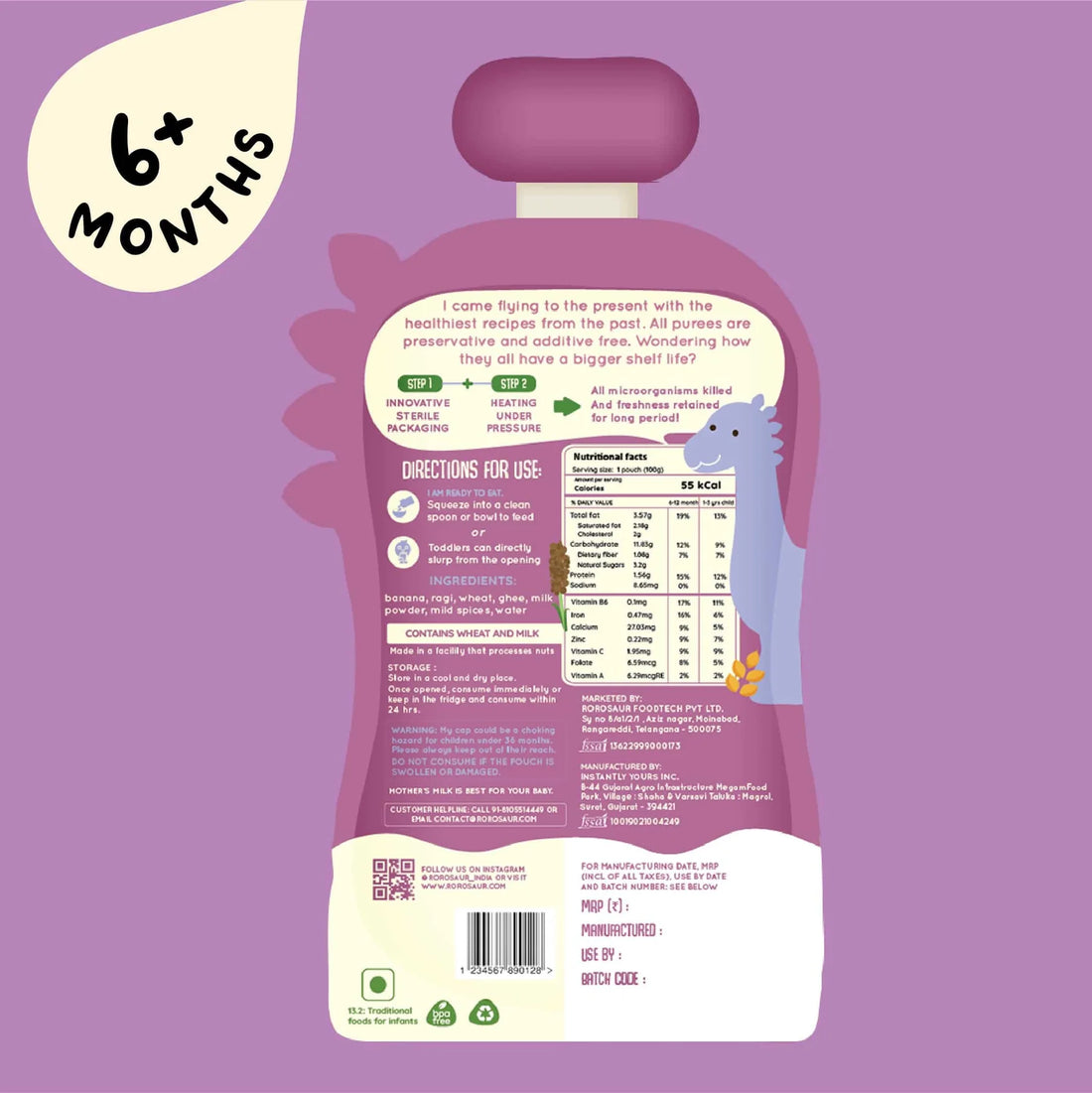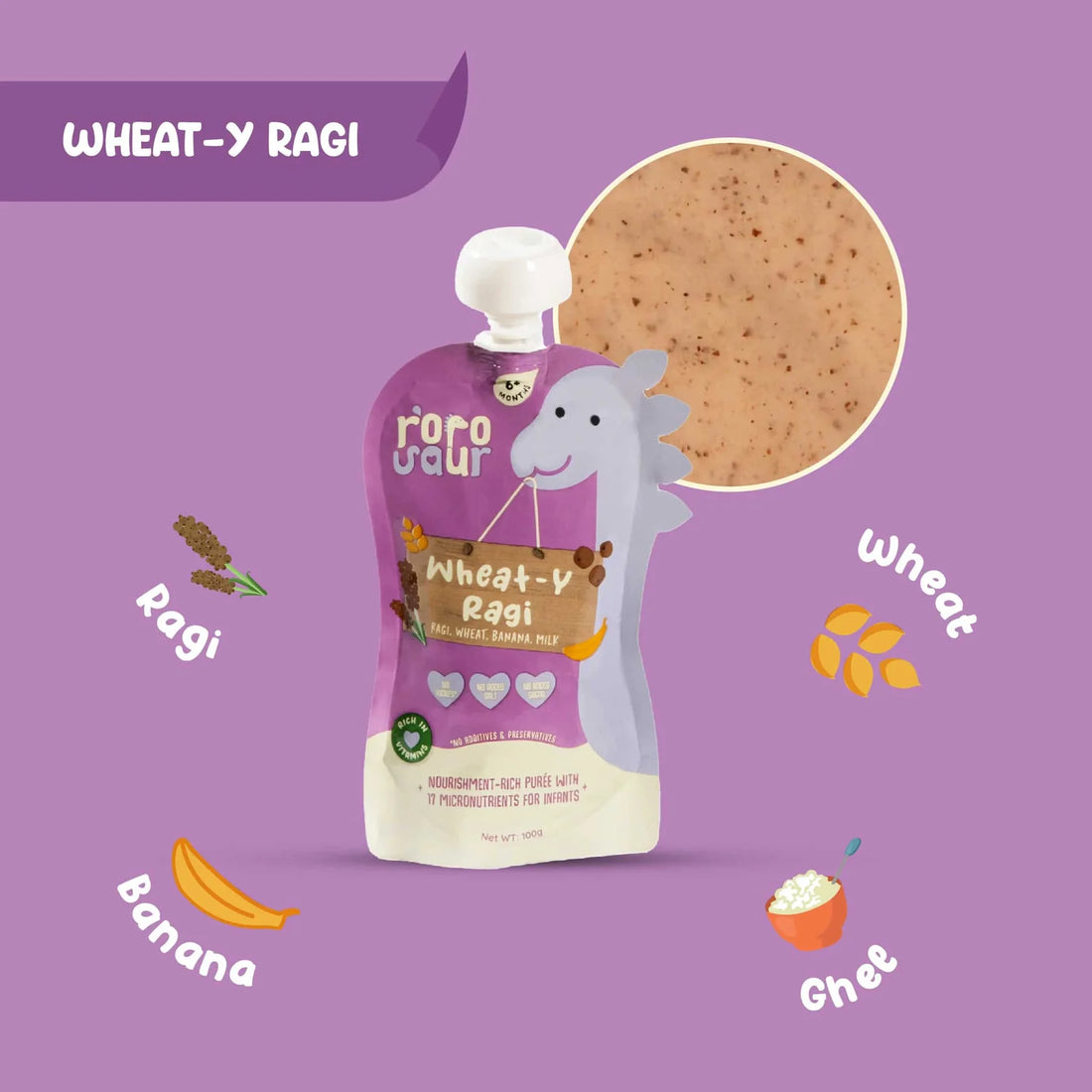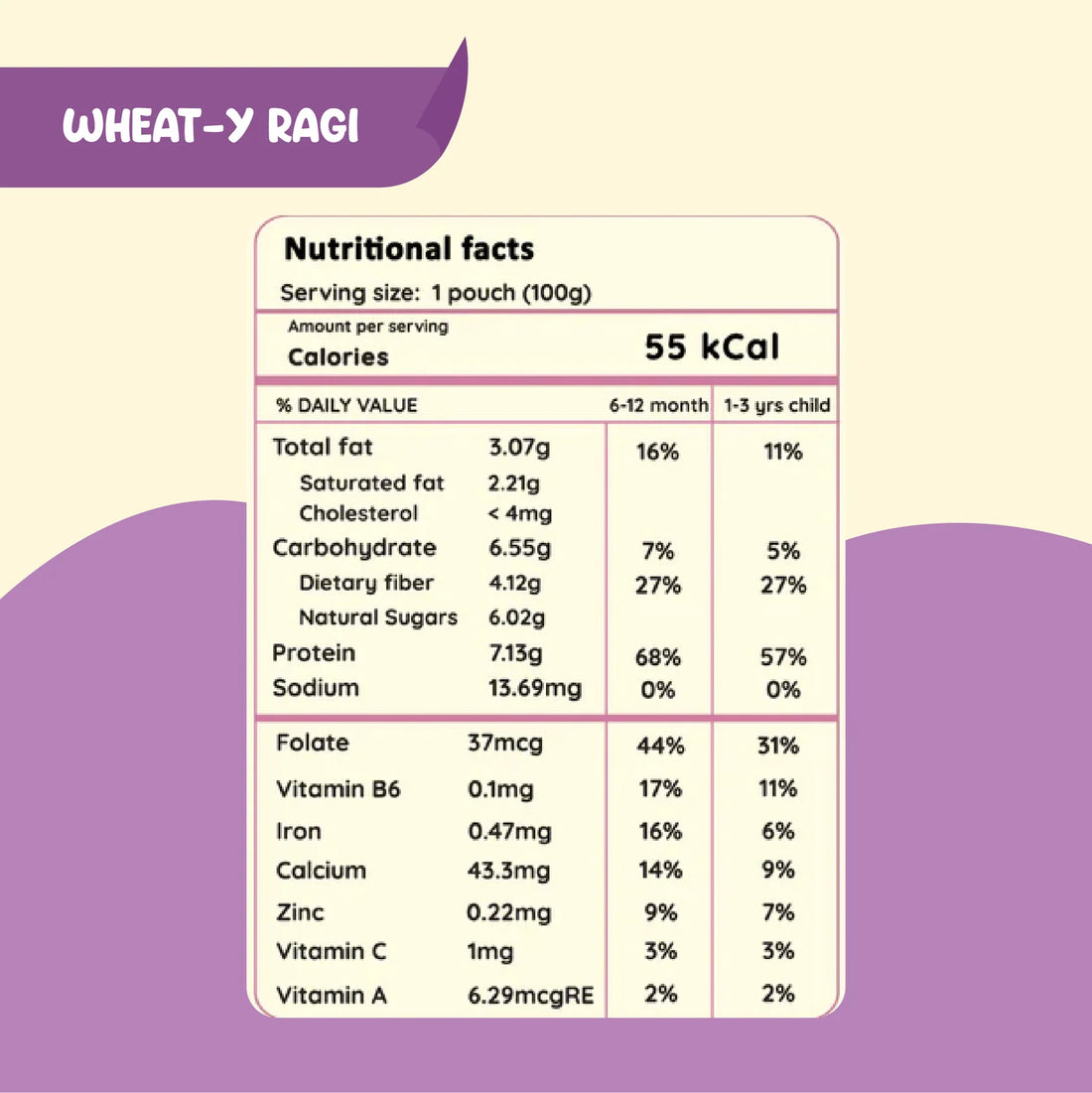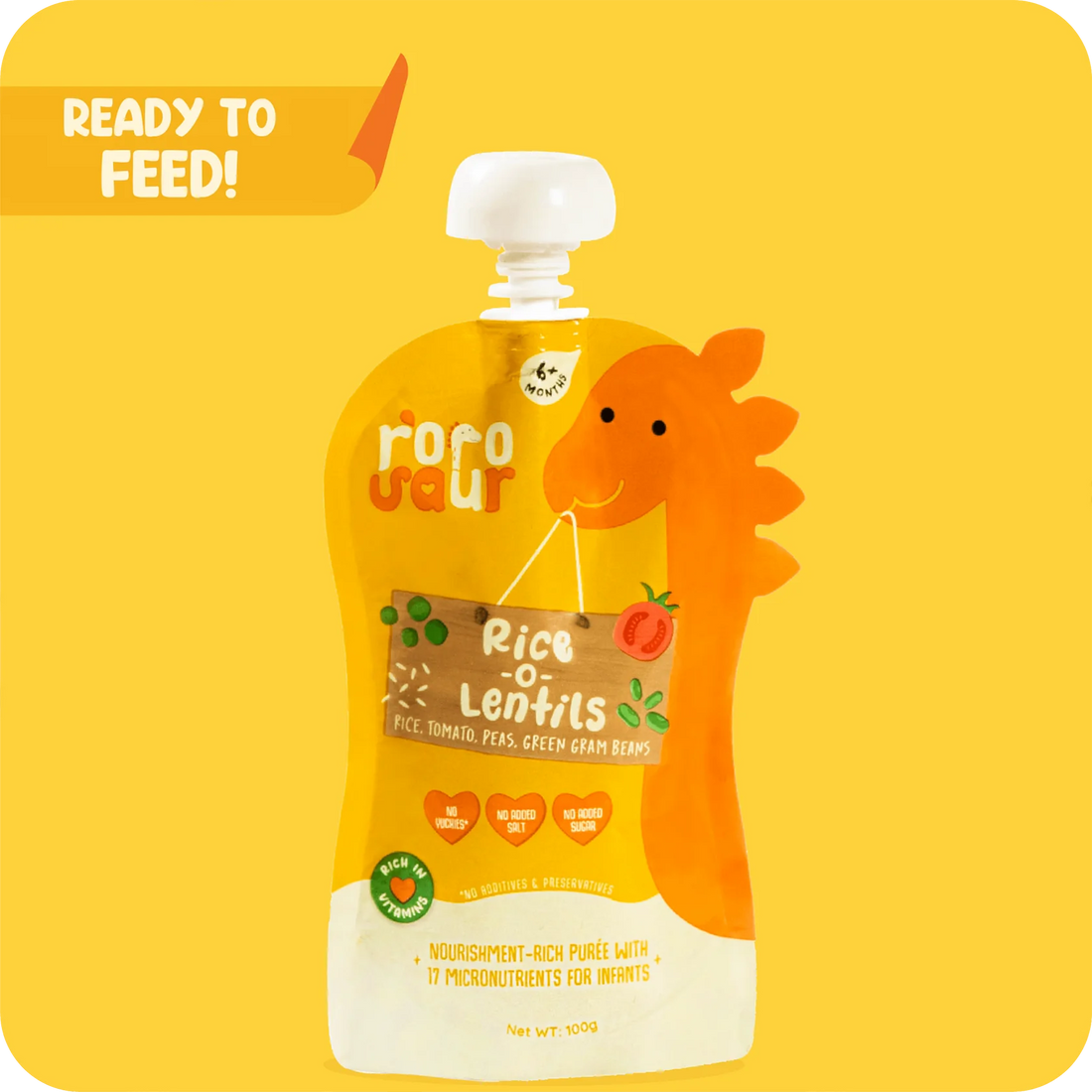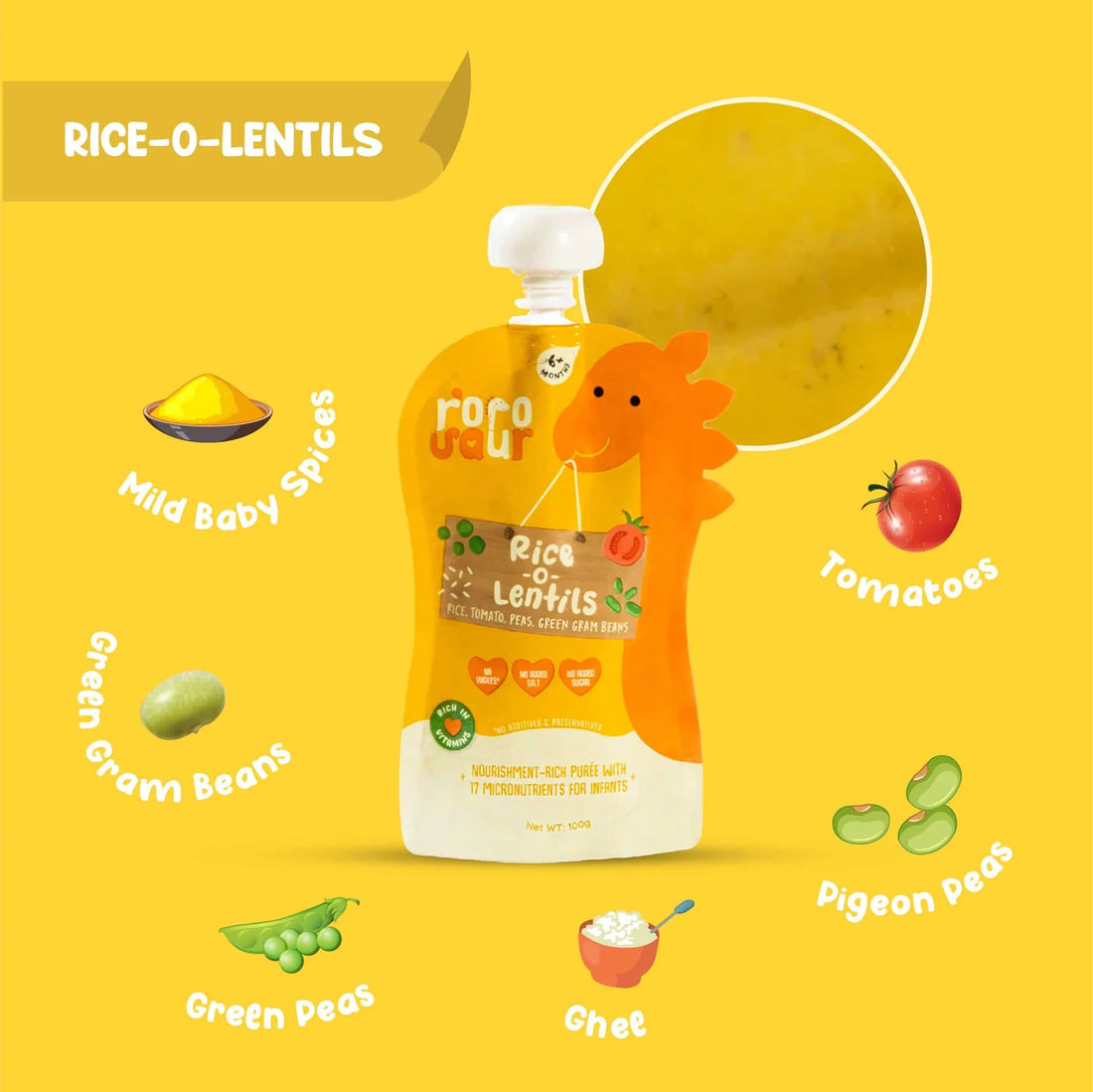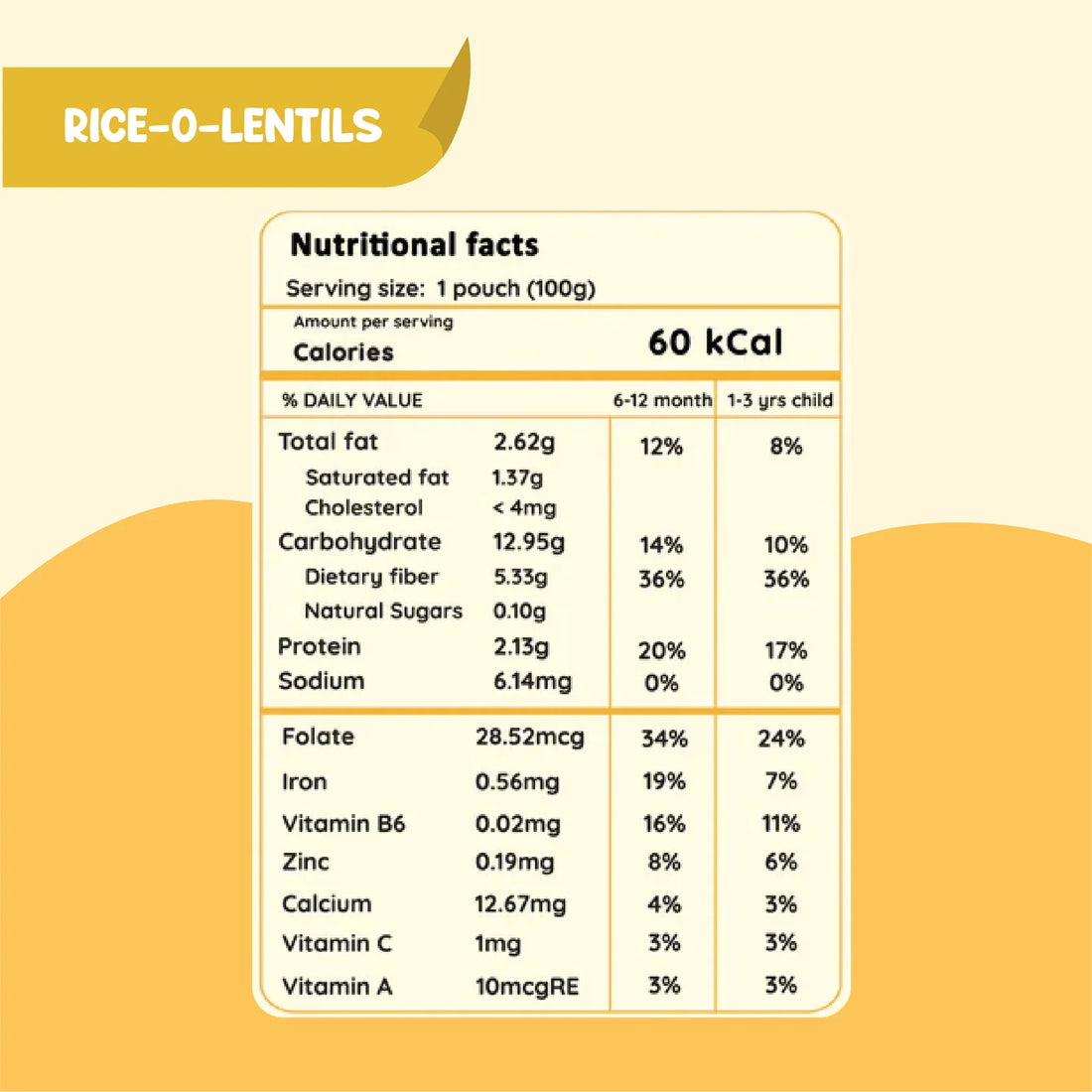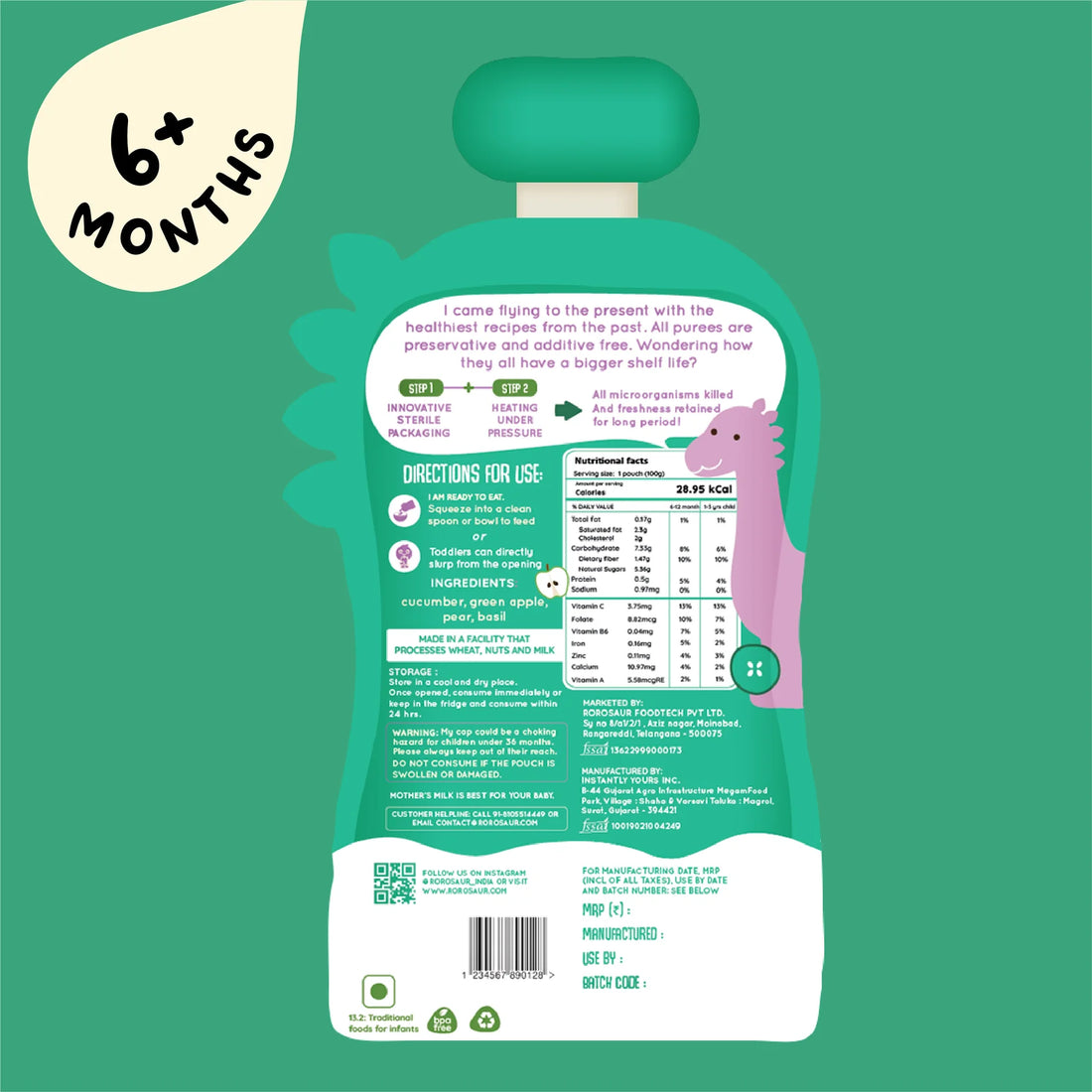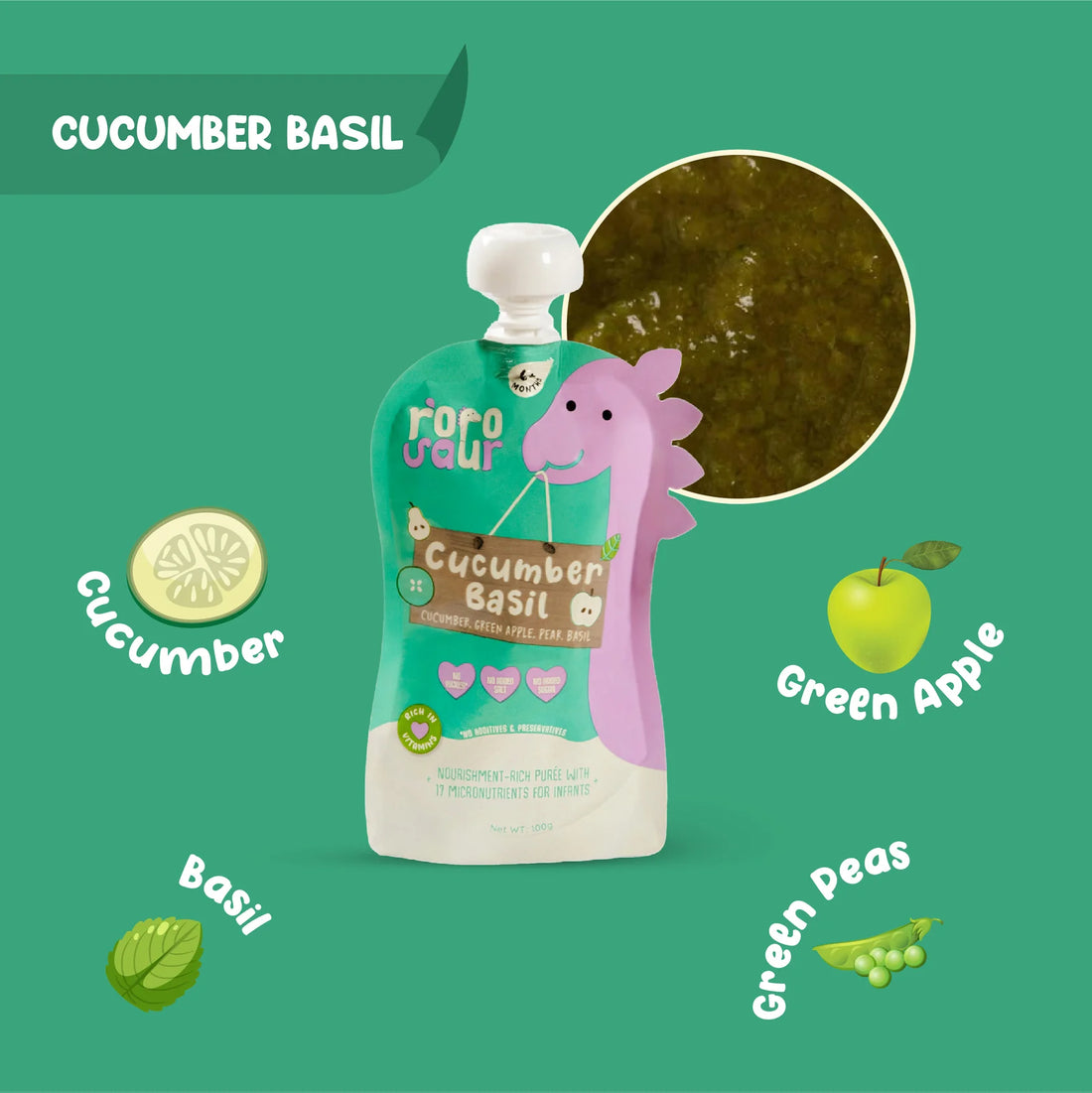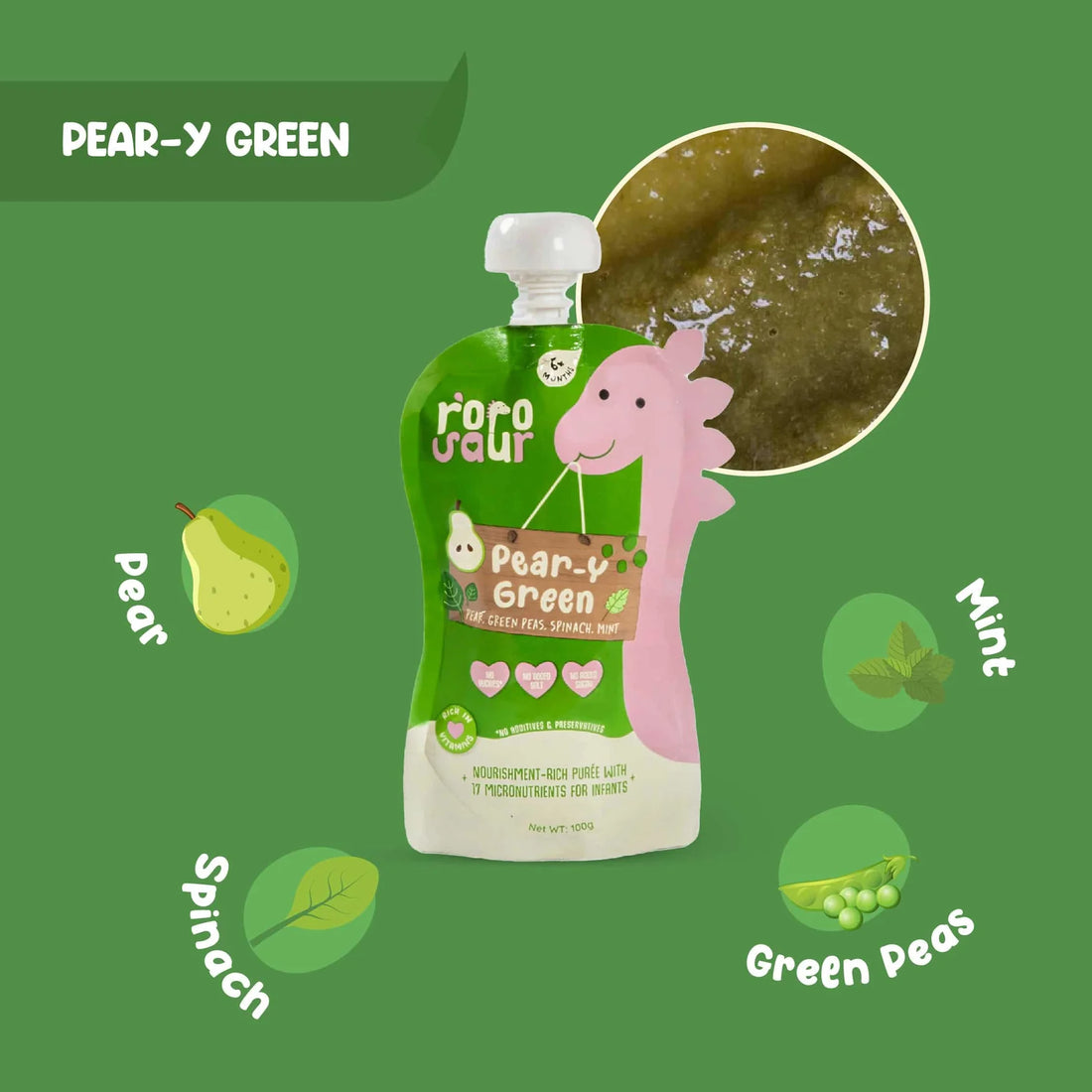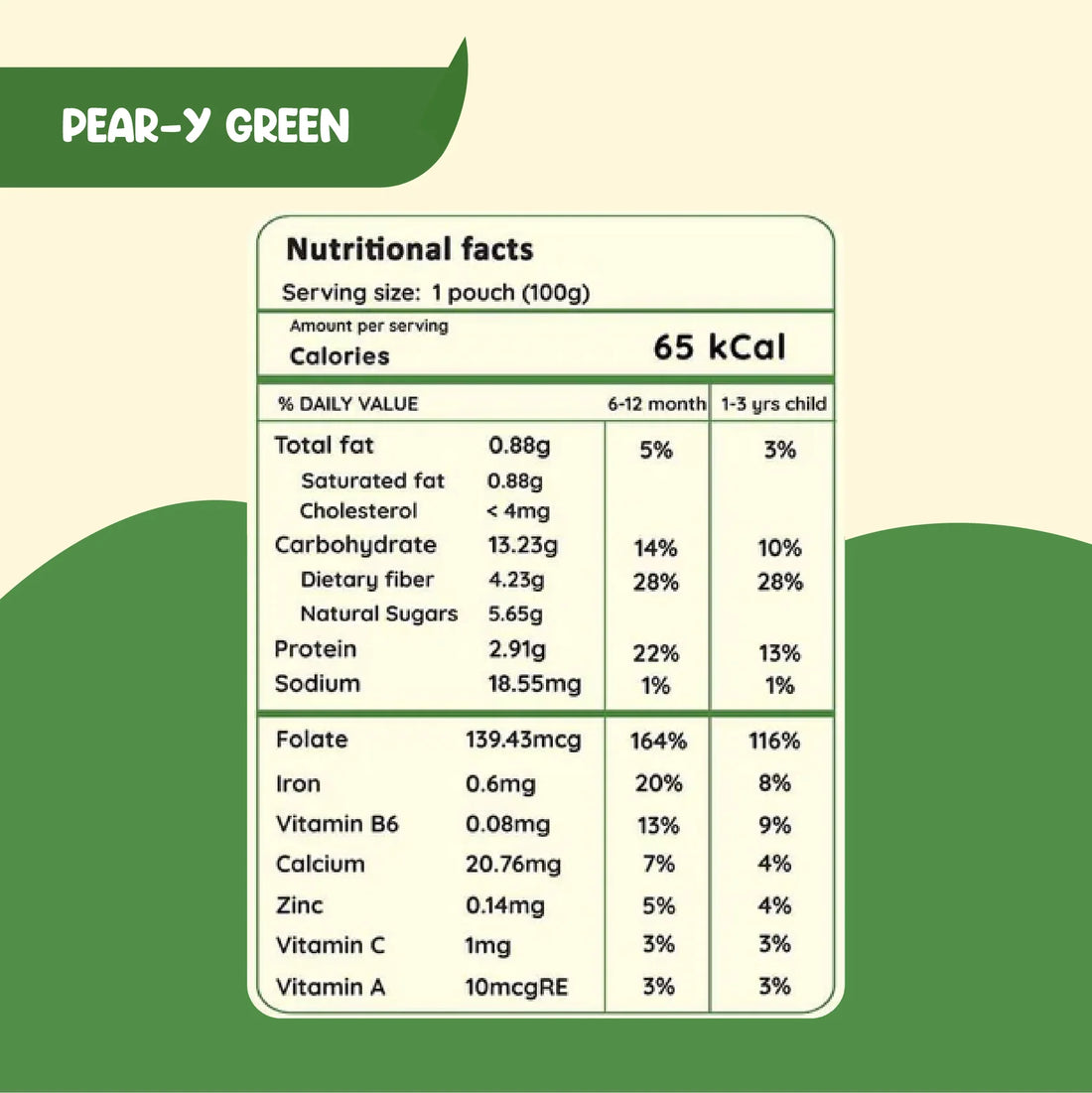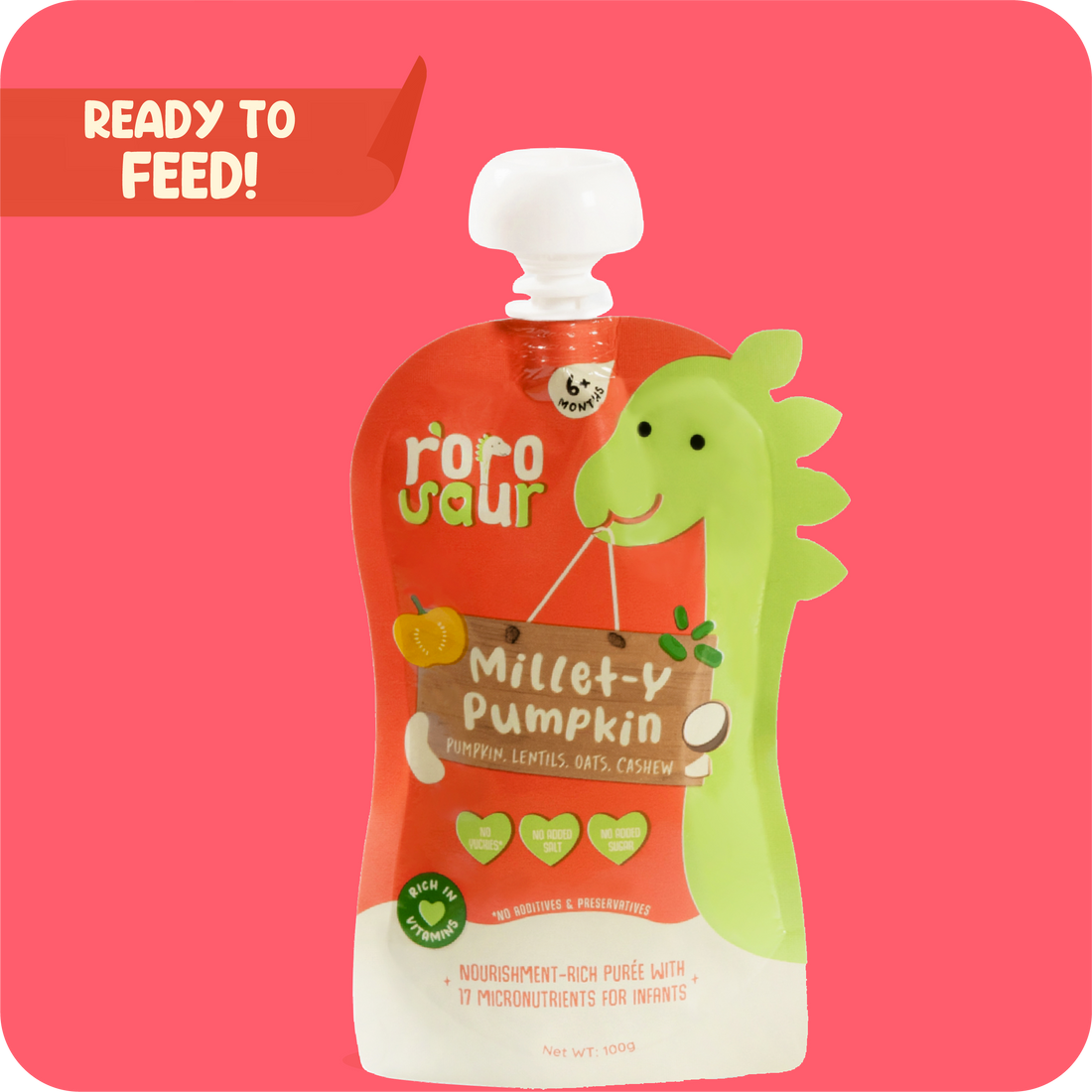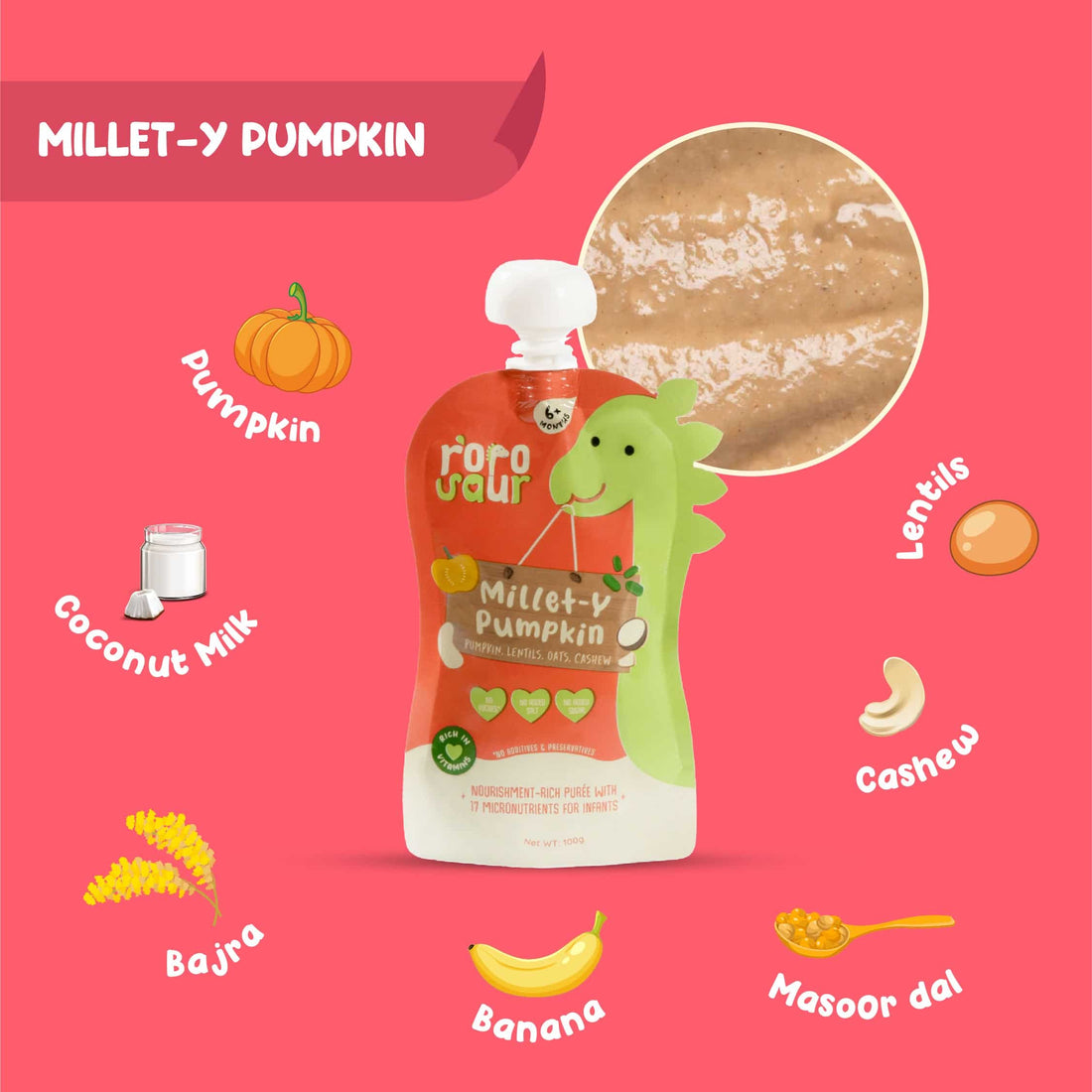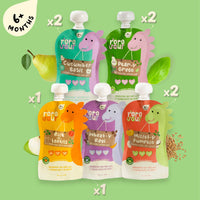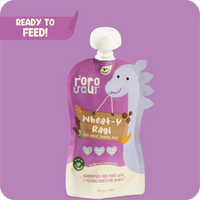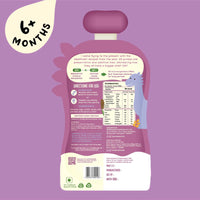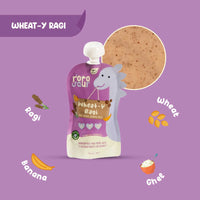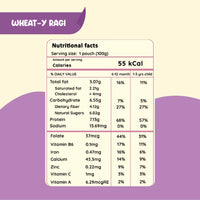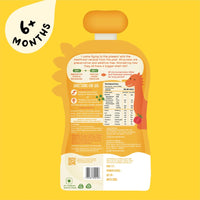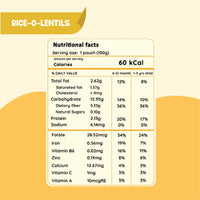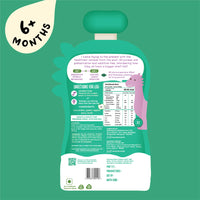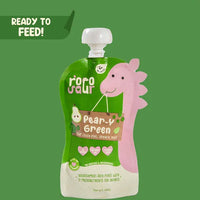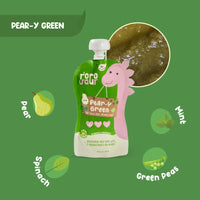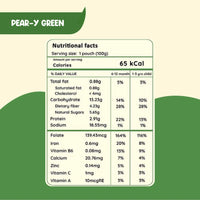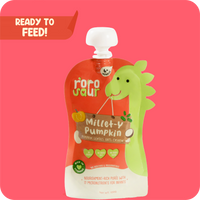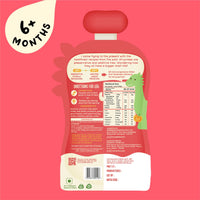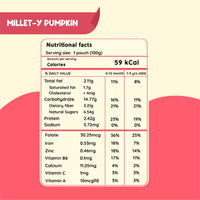 The perfect pack for a weekend vacation with your baby.
10% goes toward feeding a baby
✅ Pack of 1 Wheat-Y Ragi
✅ Pack of 1 Rice-O-lentils
✅ Pack of 2 Millet-Y Pumpkin
✅ Pack of 2 Cucumber Basil
✅ Pack of 2 Pear-Y Green
Feed your baby nutritious meals even on the go!

Make your travels convenient with the Weekend Getaway Pack. 8 purees made with 100% natural ingredients and no yuckies! Easy to pack, easy to carry - and no compromise on nutrition.

✅ Wheat-Y Ragi Puree:
Giving the traditional porridge a wheat and banana twist with this immunity-boosting baby puree, Wheat-y Ragi is rich with immunity-boosting properties, prevents constipation, soothes the nervous system, and boosts brain and heart health.

✅ Rice-o-Lentils Puree:
Filled with Folate, Iron, Vitamin C, & Vitamin B6, introduce your baby to our favourite national dish 'khichdi'. Rice-o-lentils baby puree is high in vitamin C, K, folate and fibre, has high protein and iron content, and possesses potent antibacterial properties

✅ Millet-Y Pumpkin Puree:
Rich in omega-3 fatty acids, this baby food is wholesome with pulses and millets – our take on sattu maavu.

✅ Cucumber Basil Puree:
Rich with antioxidants, this low-calorie hydrating weaning snack packs a huge chunk of nutrition. It is prebiotic, promotes healthy gut bacteria, boosts bone formation, slows down blood clotting, adds hydrations and improves eyesight.

✅ Pear-Y Green Puree:
Packing a nutritious punch that helps boost eye, brain and bone health, pear-y green is a super weaning snack for kids that are new to ingredient combinations. It promotes healthy gut bacteria for healthy gut functioning and includes Vitamin C, K, folate, fibre and immunity-boosting micronutrients.
This pack can be enjoyed by babies above 6 months of age.
Toddlers 2+ years can enjoy them as a healthy snack!

Ready-to-feed. Squeeze in a clean spoon or bowl to feed your baby.
OR
Toddlers can directly slurp from the opening. Sprinkle salt if your toddler prefers.


Store in a cool and dry place. Once opened, consume immediately or keep in the fridge and consume within 24 hrs.
Just like homemade baby food
Try our other yummy recipes!