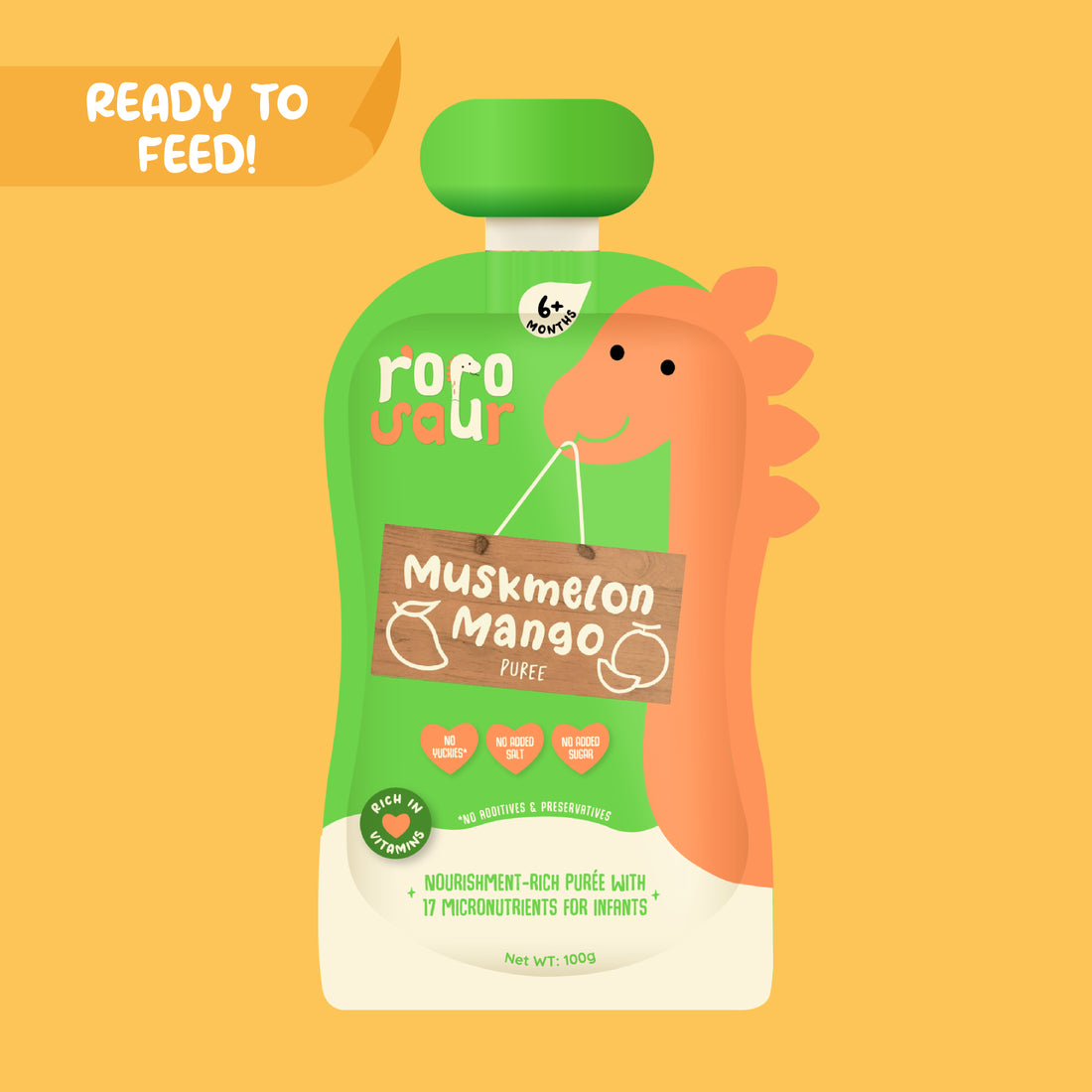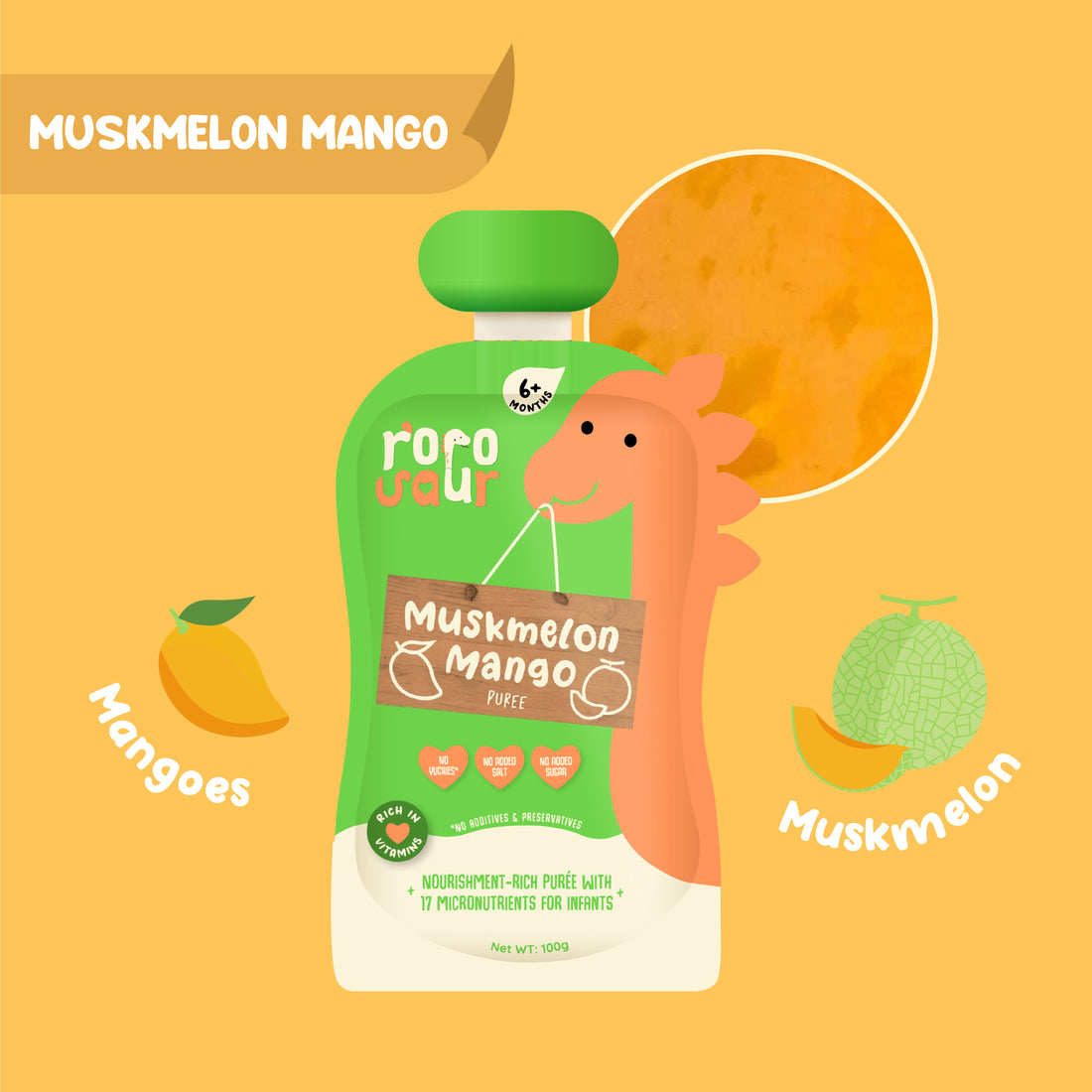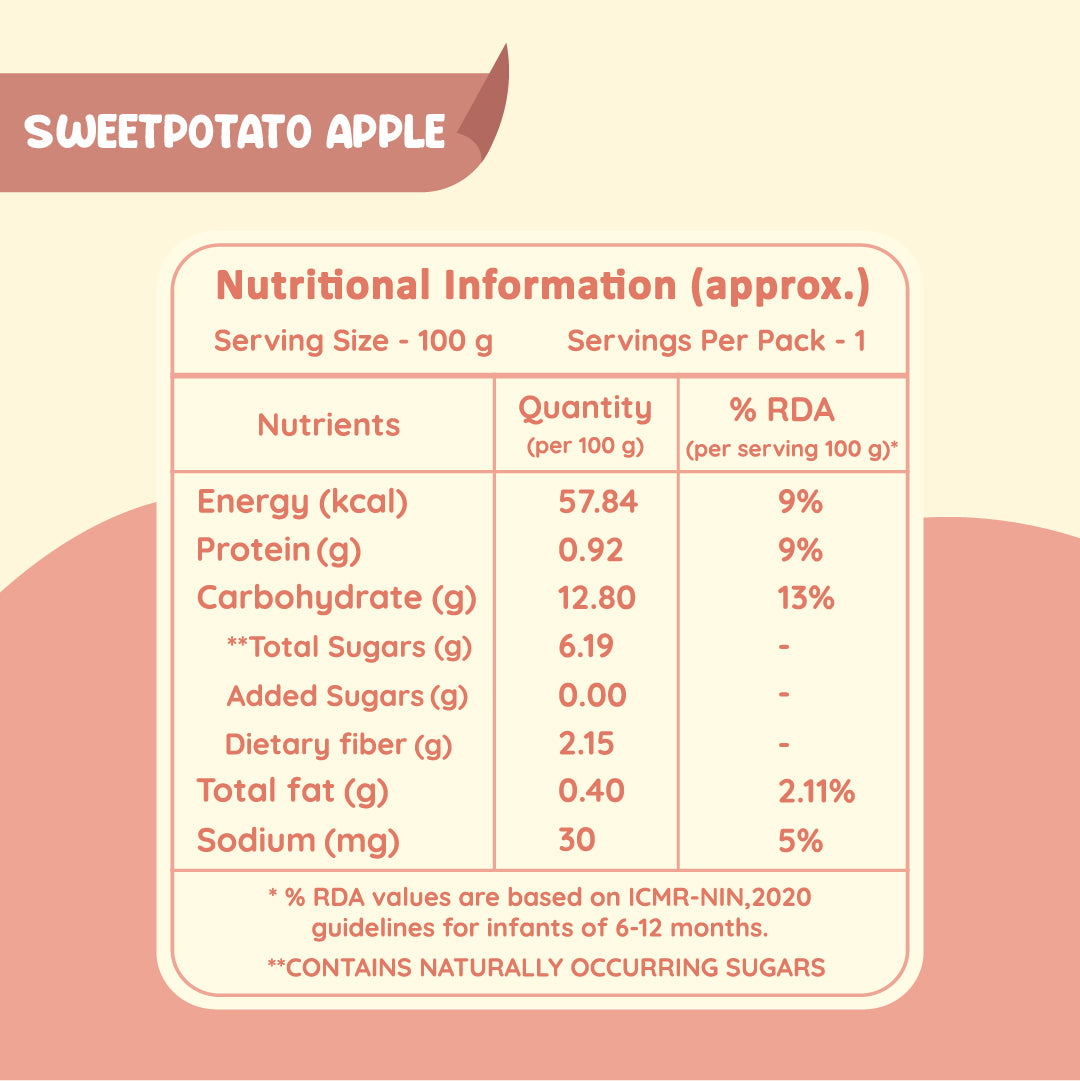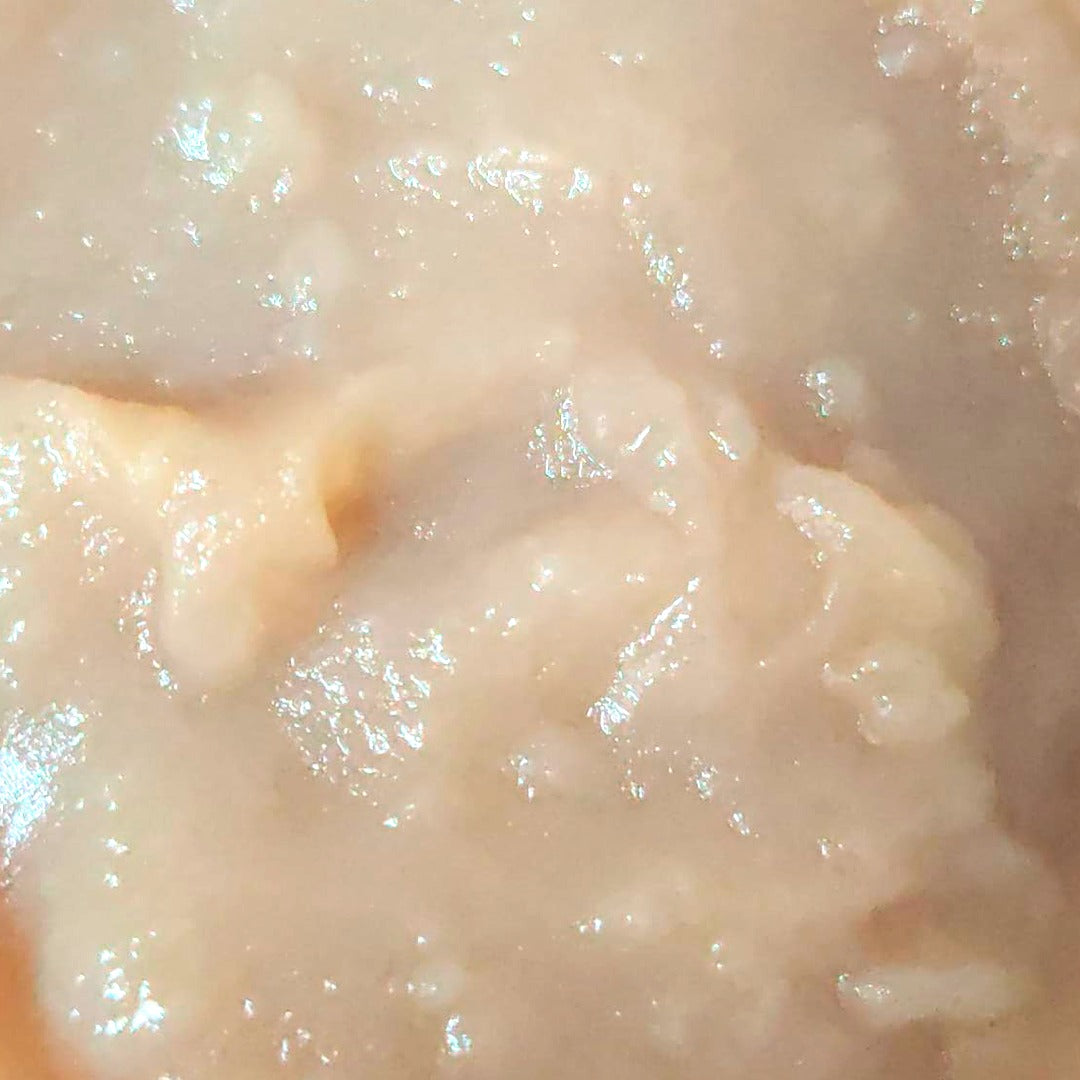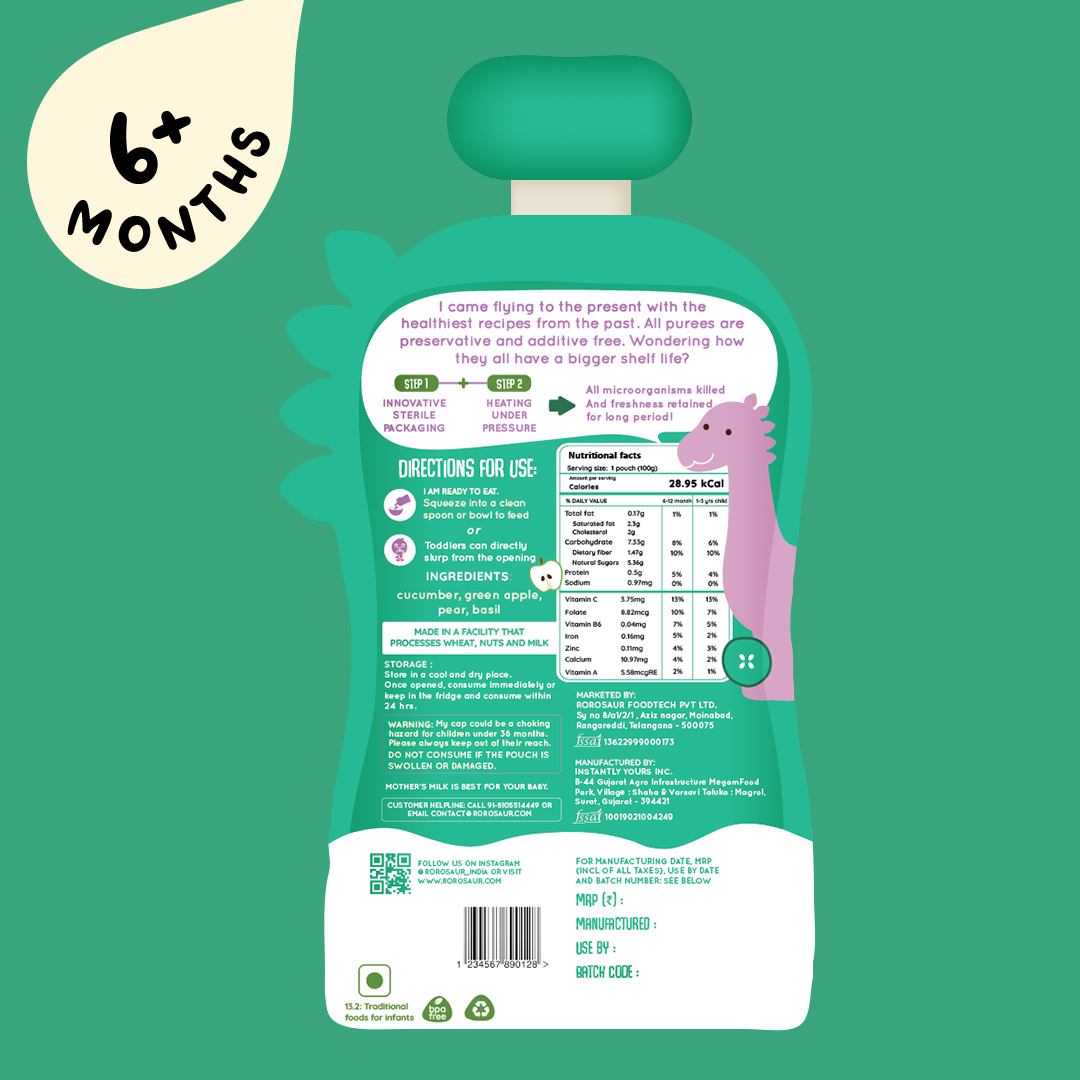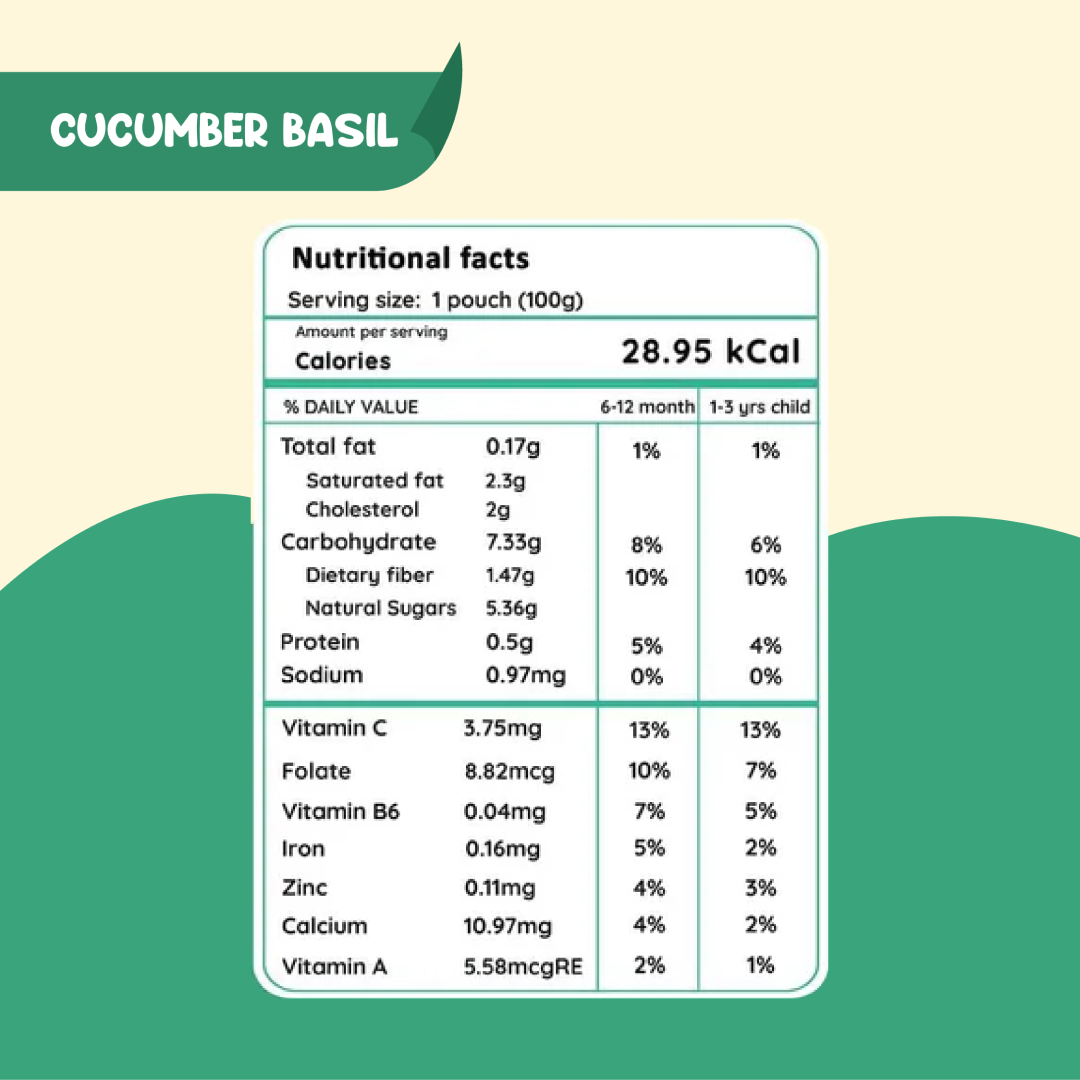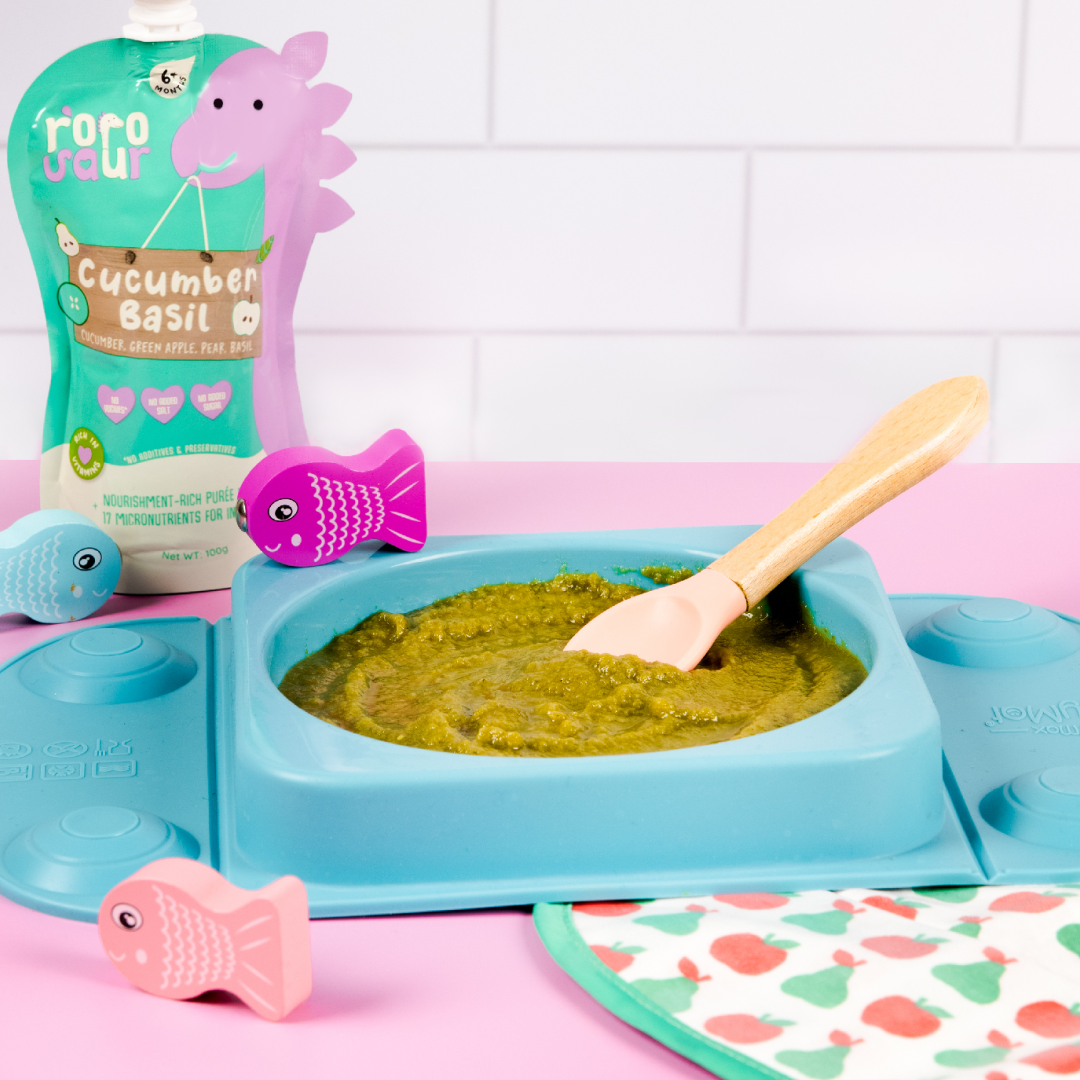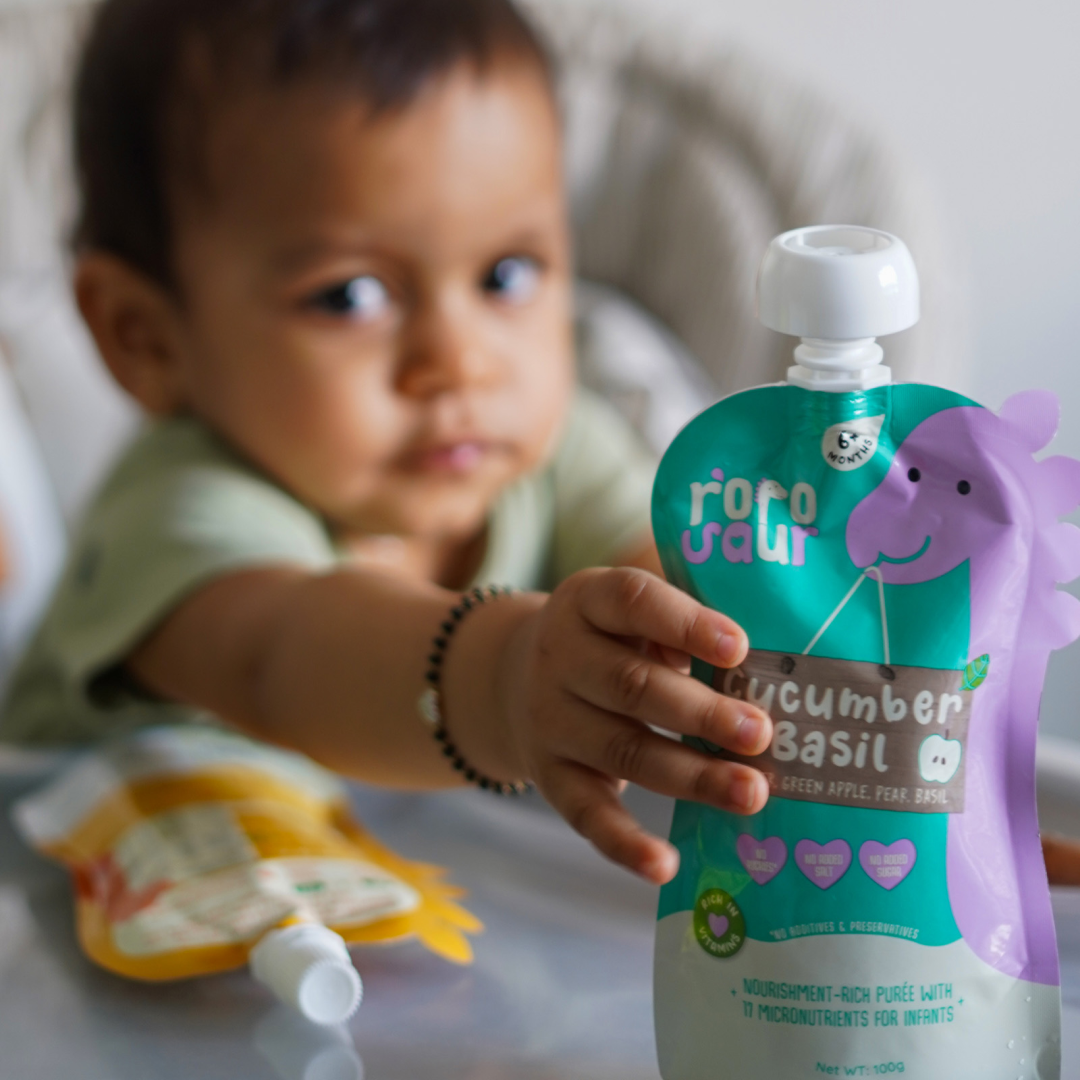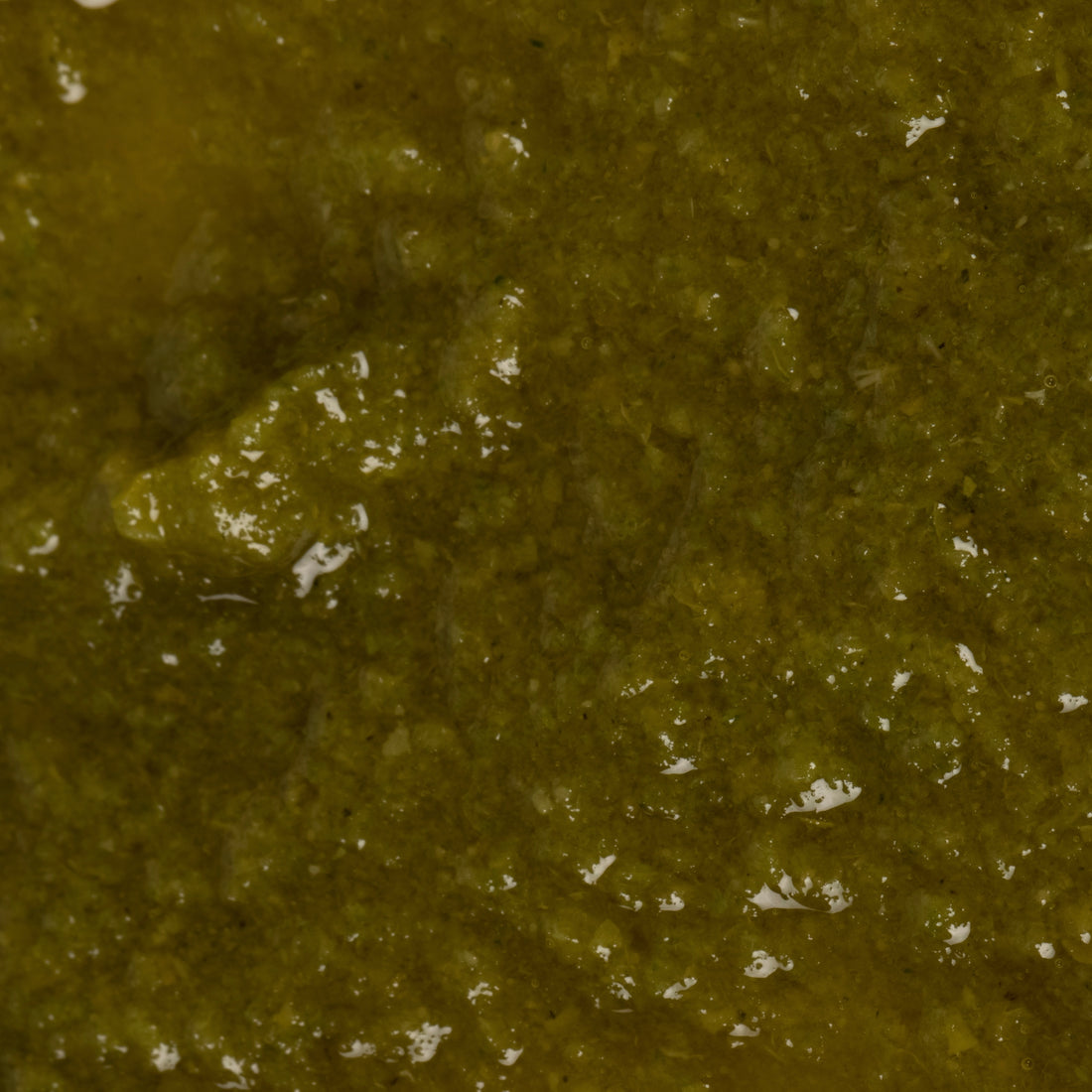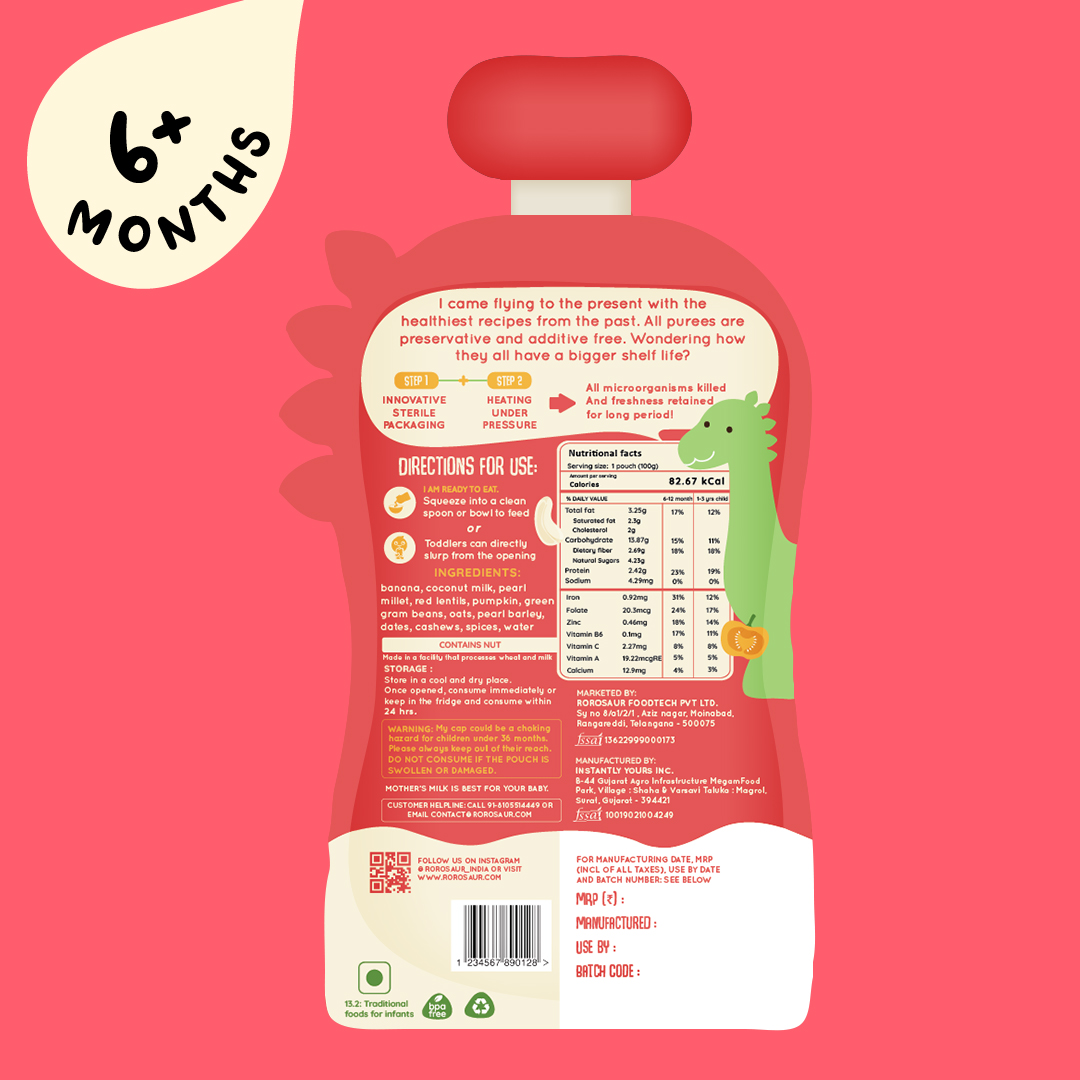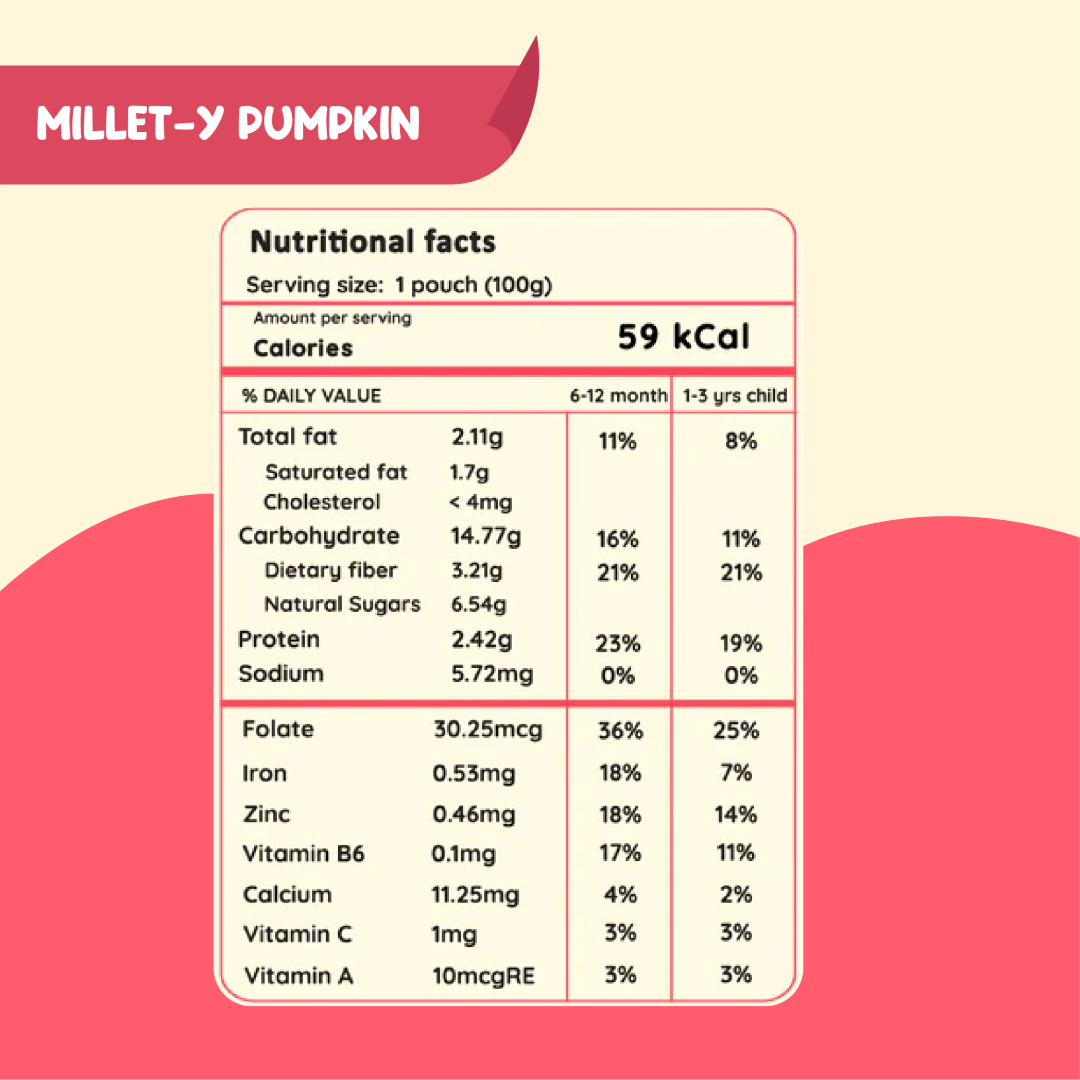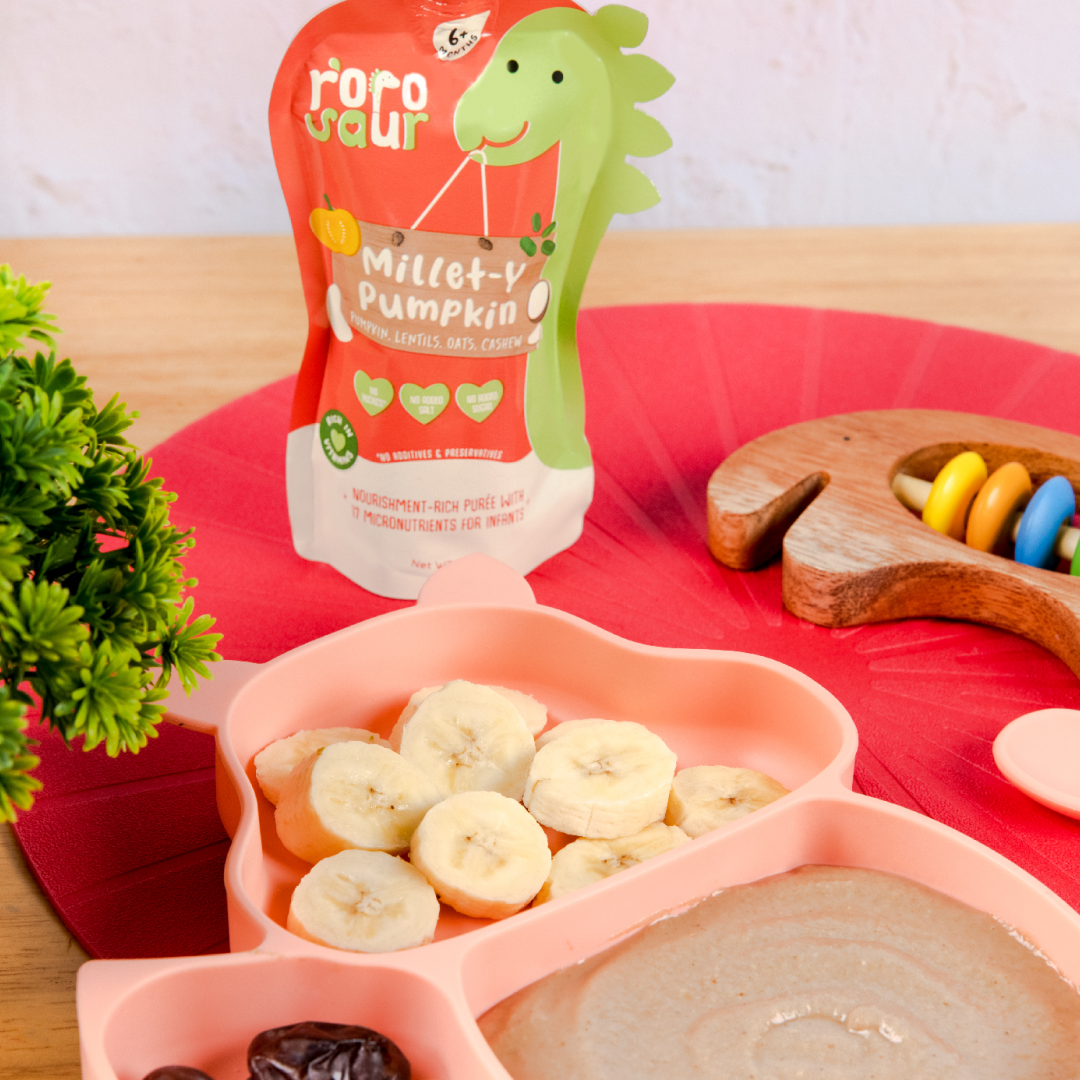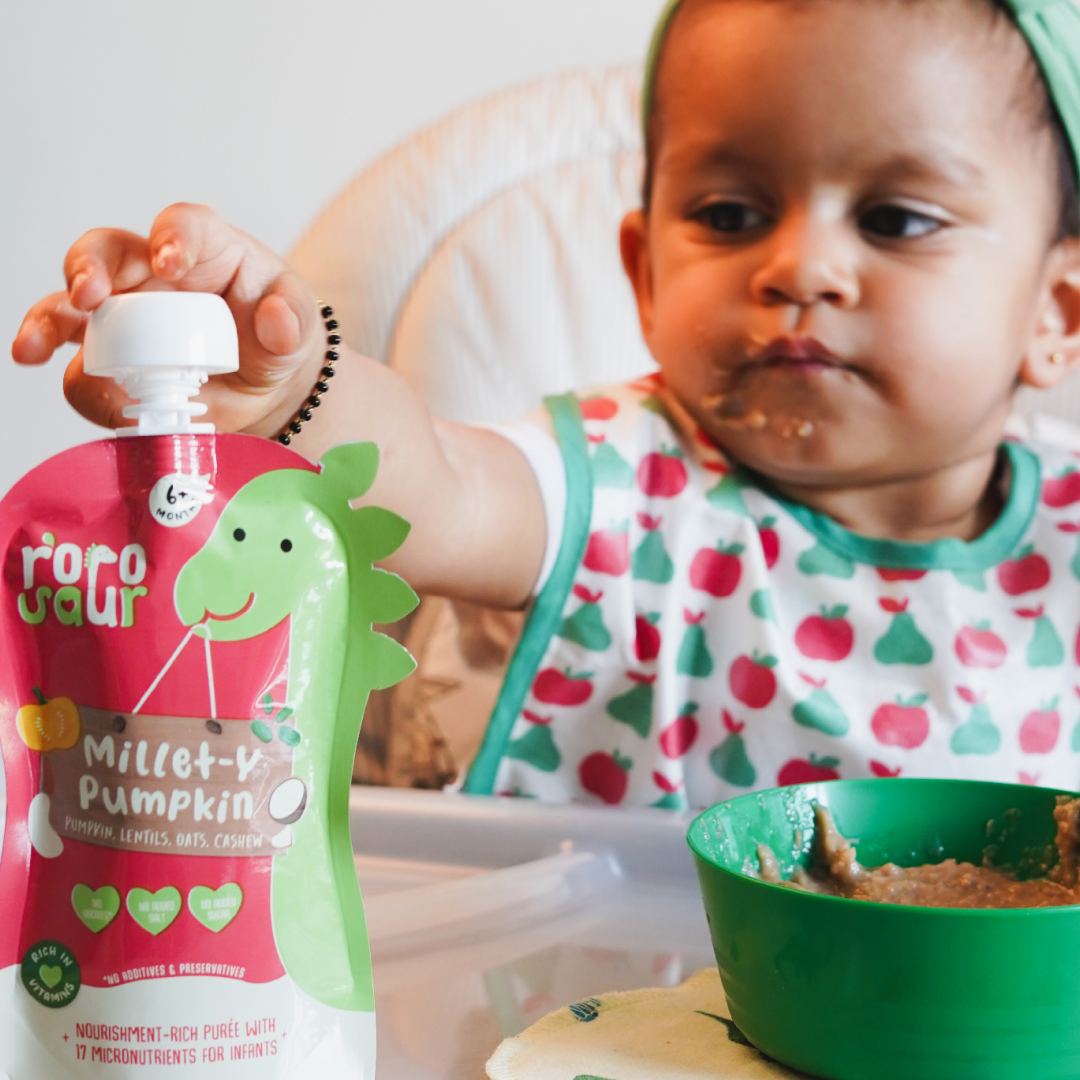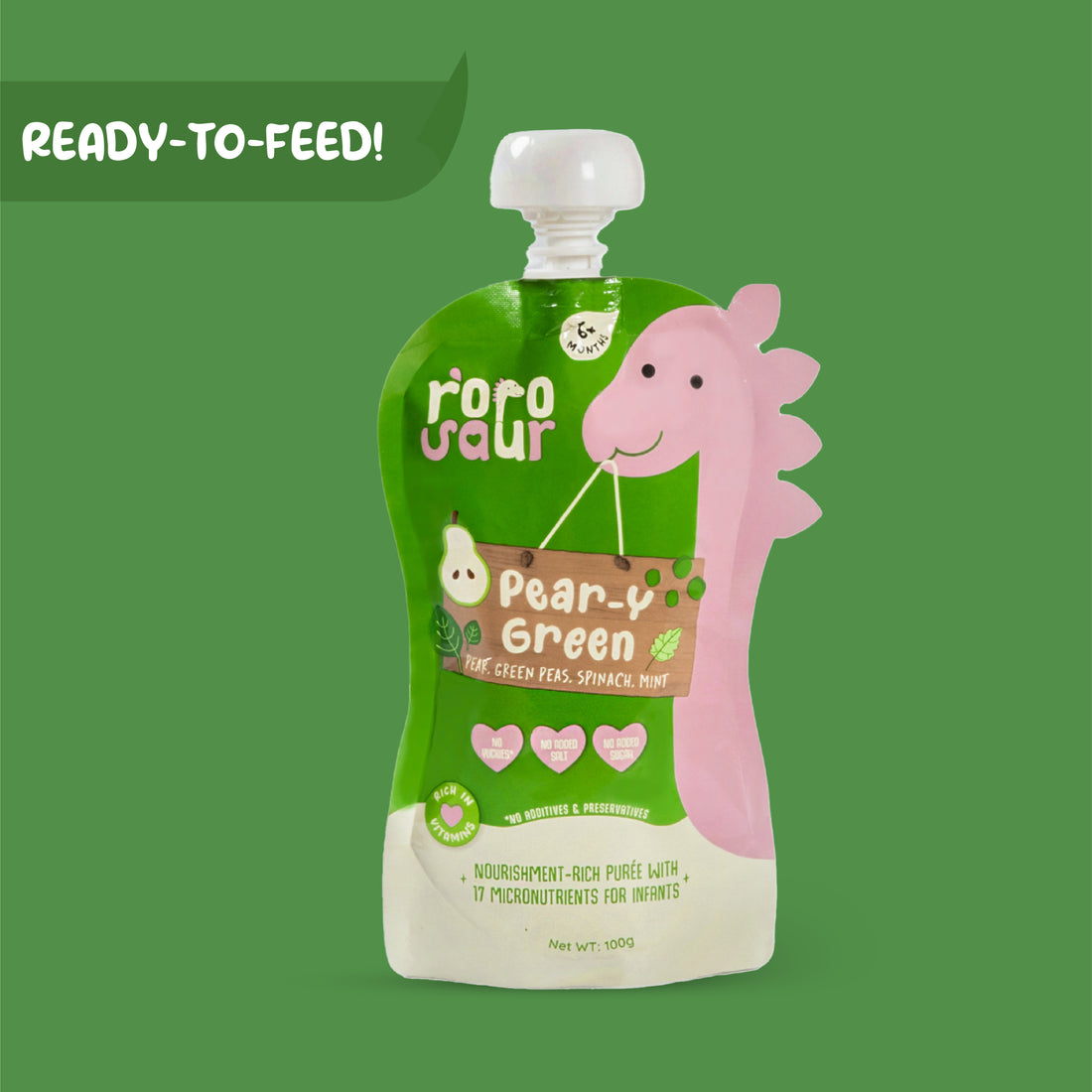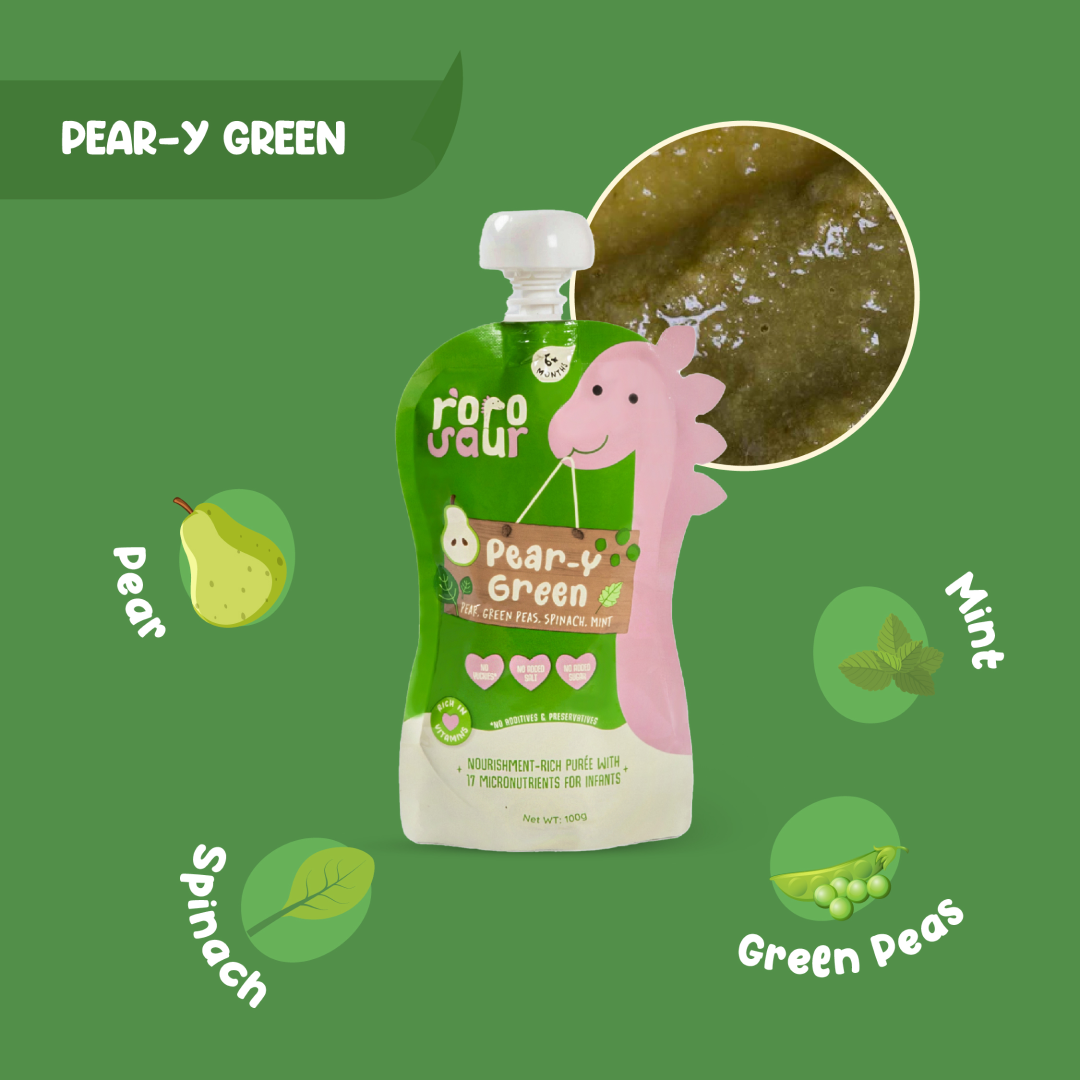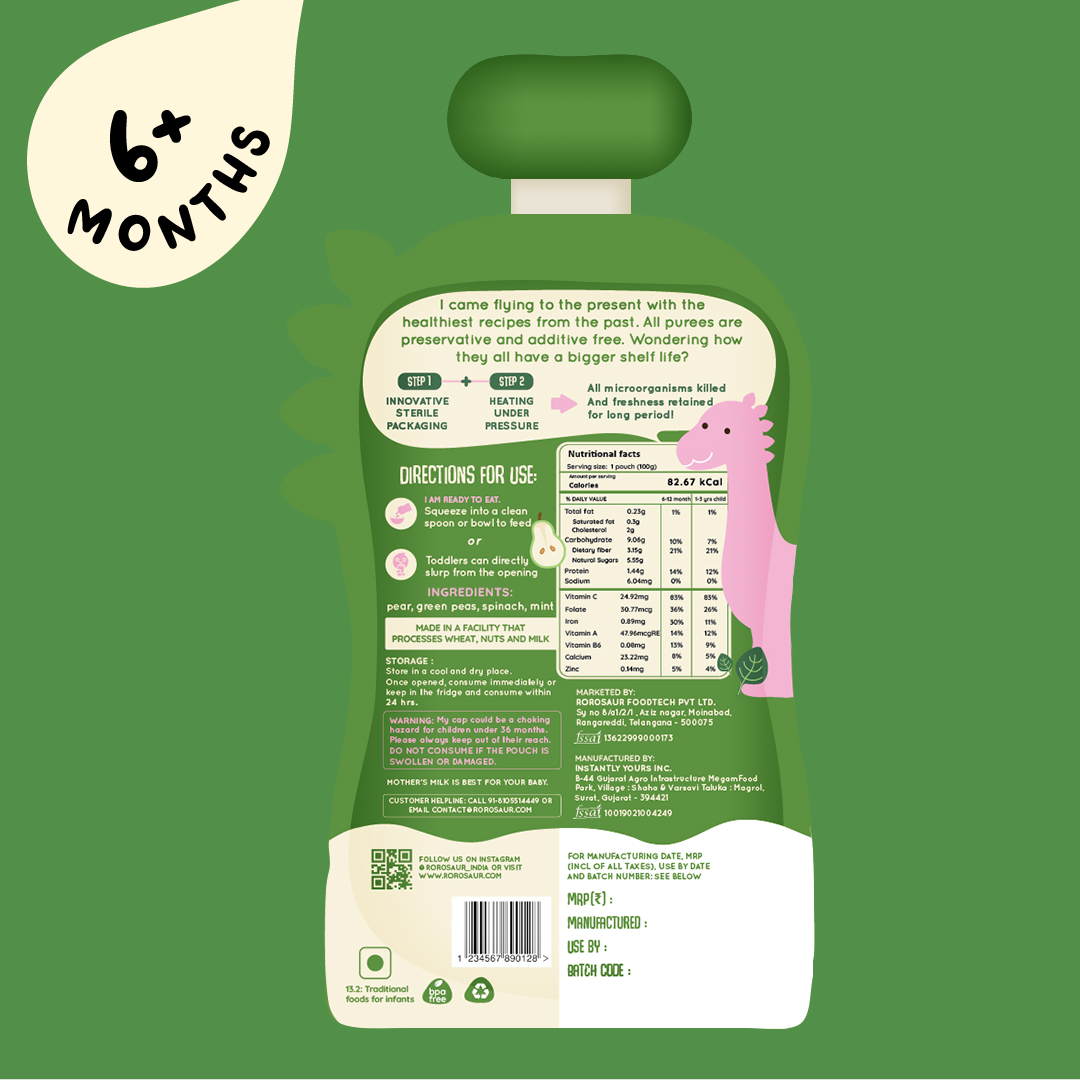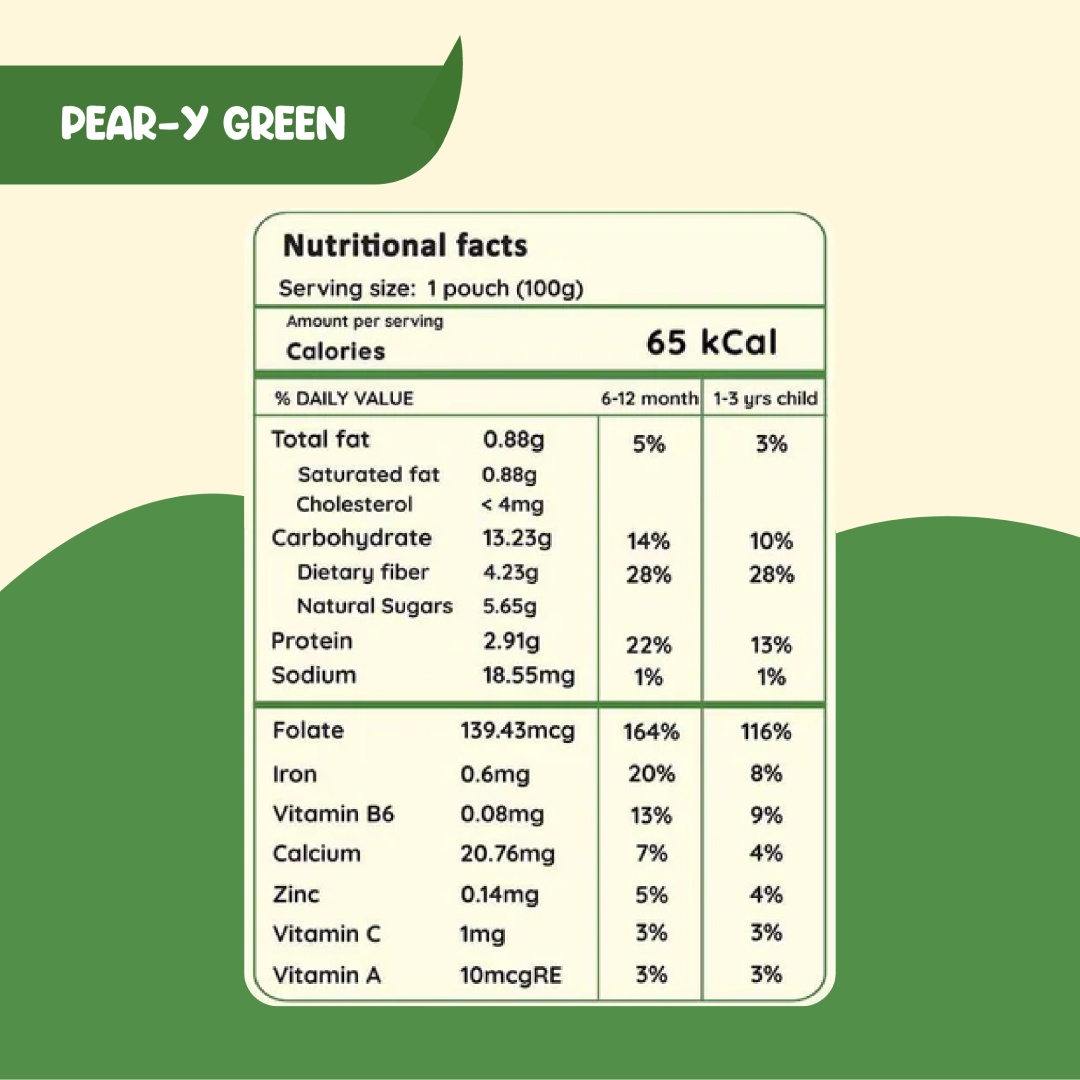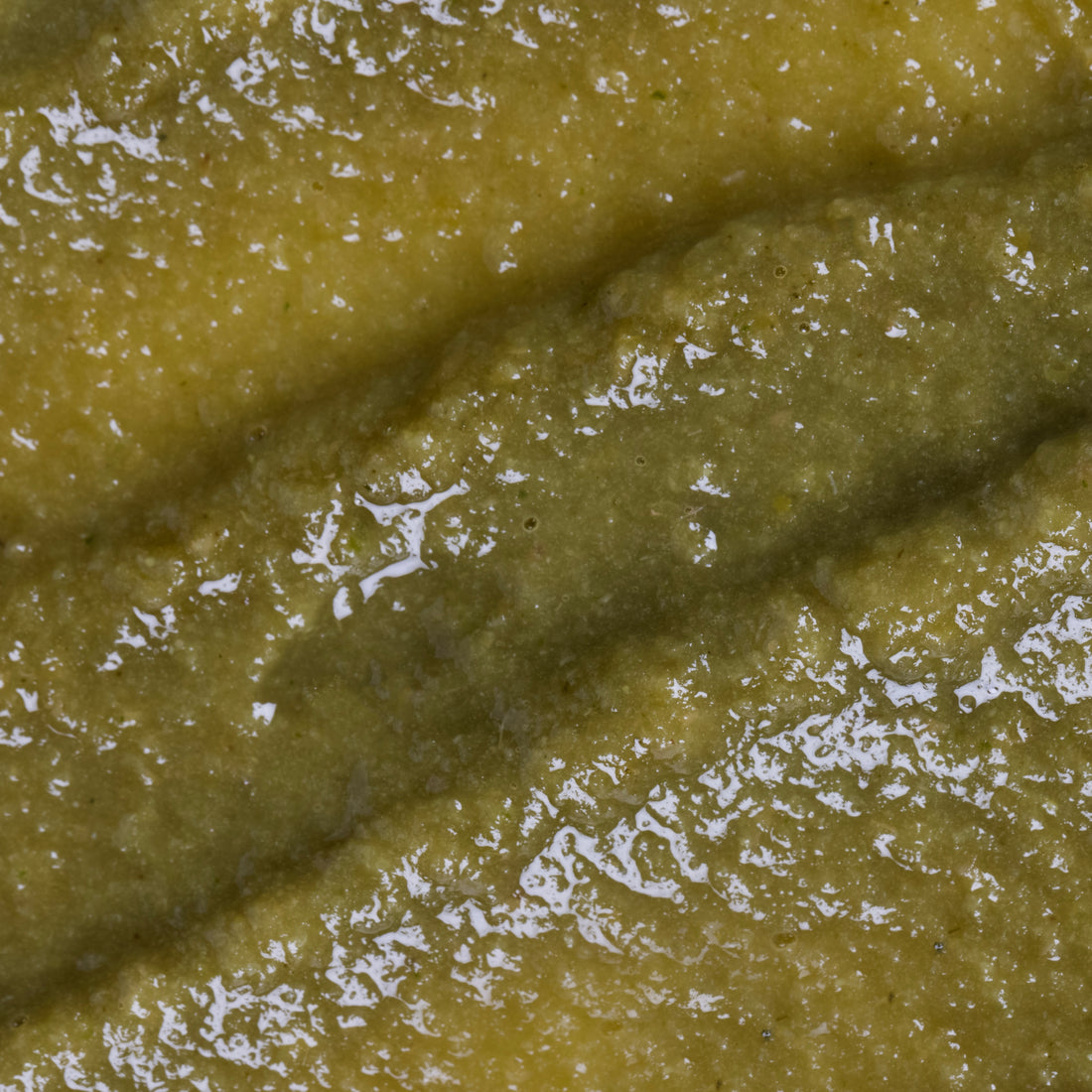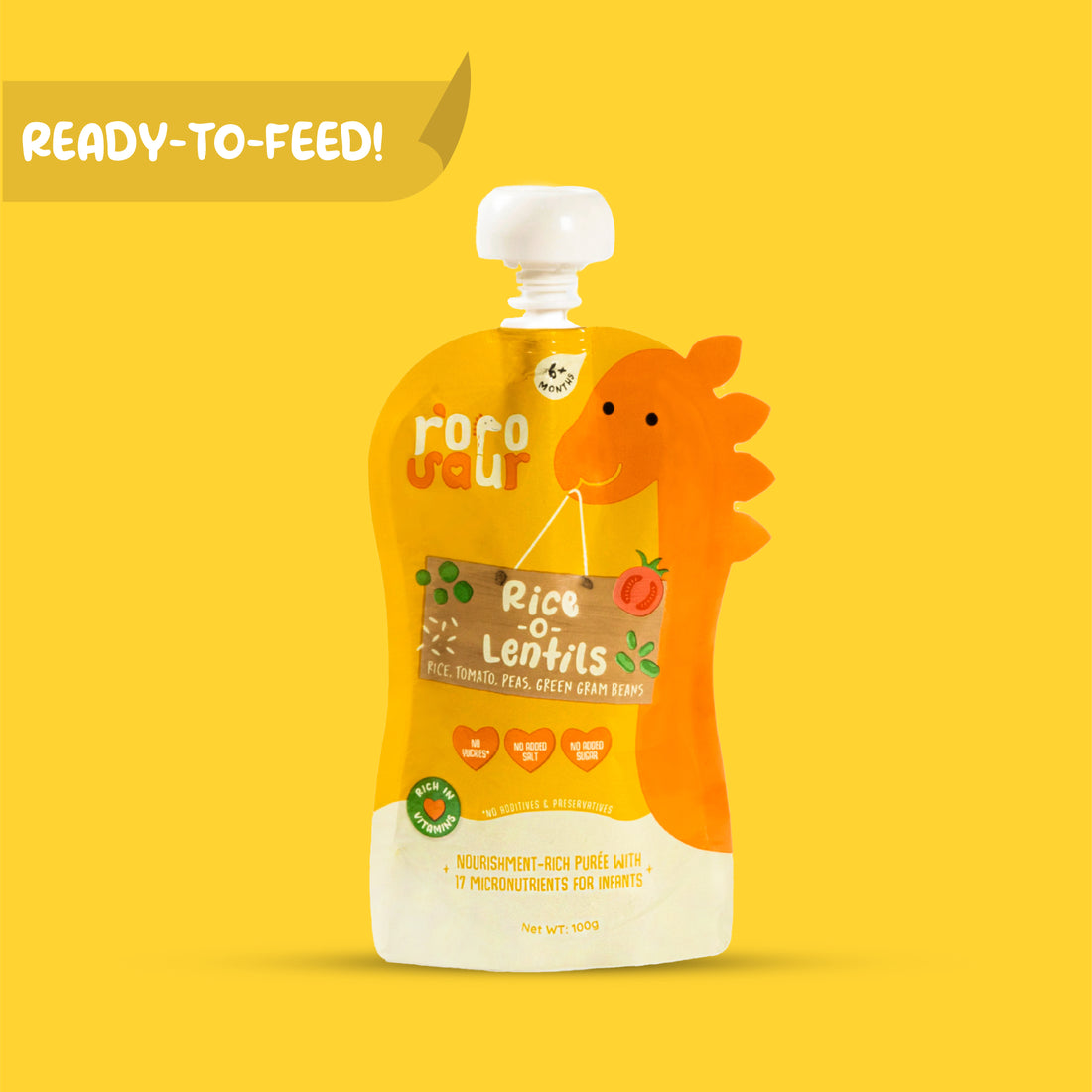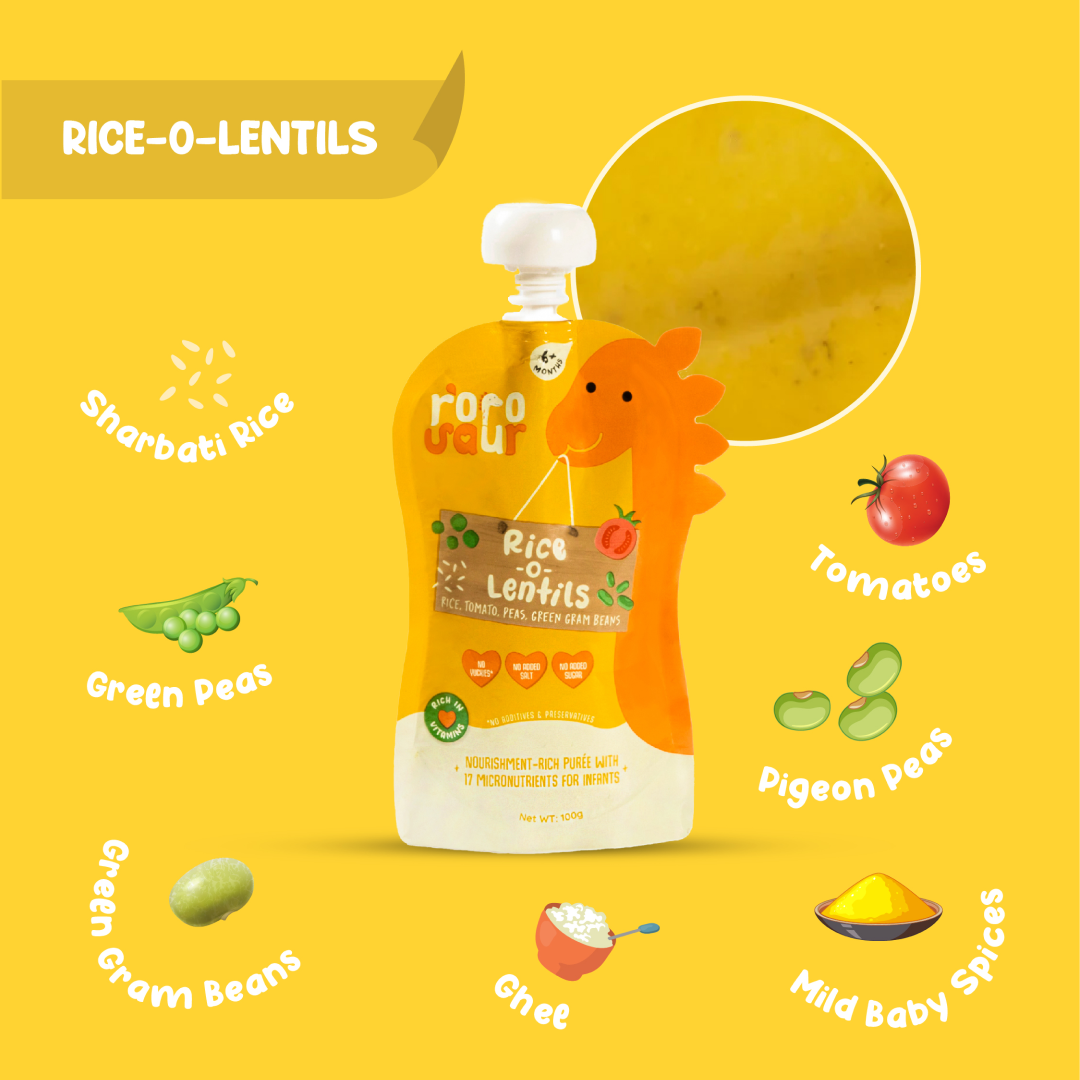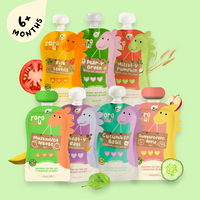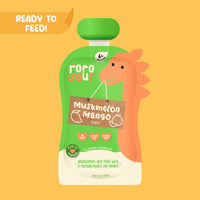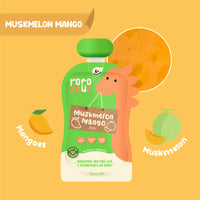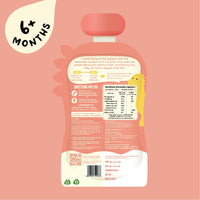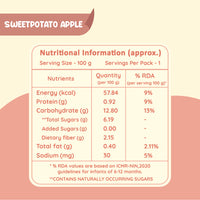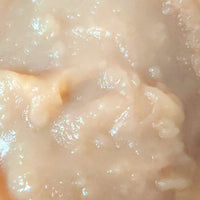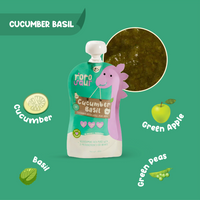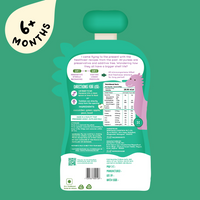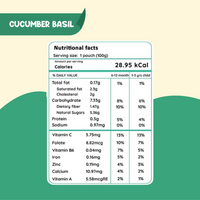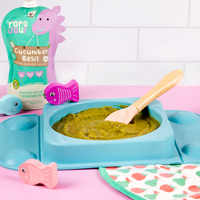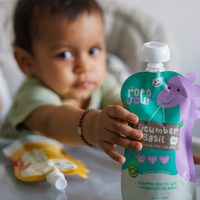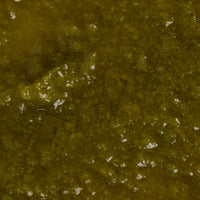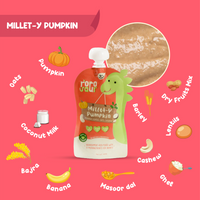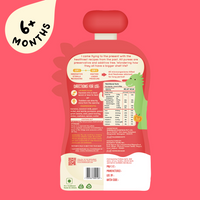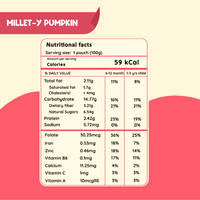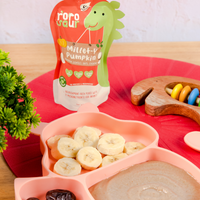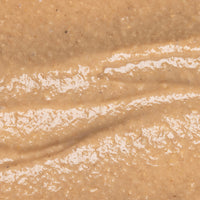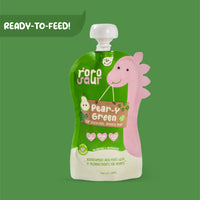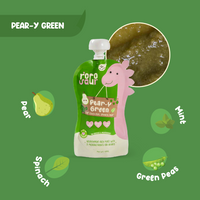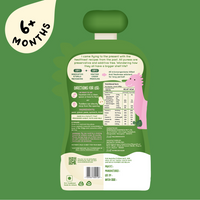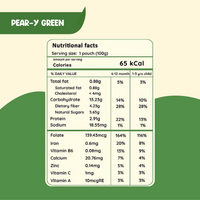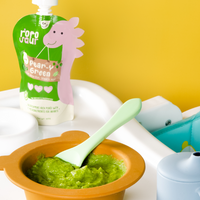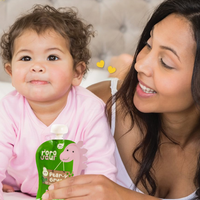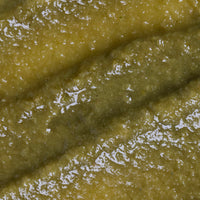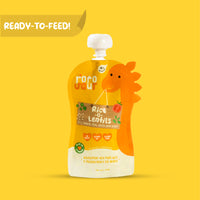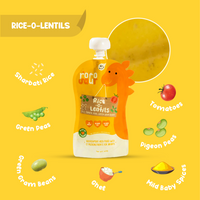 Perfect snack for your baby or toddler
Rs. 890.00
Rs. 799.00
Save
10% goes toward feeding a baby
Make way for Roro's flavours! Comes in a pack of 1 Rice-o-Lentils, 1 Pear-Y Green, 1 Millet-Y Pumpkin, 1 Muskmelon Mango, 1 Wheat-Y Ragi, 1 Cucumber Basil and 1 Sweet Potato Apple—your little one is bound to ask for more!
✅ Rice-o-Lentils Puree:
Filled with Folate, Iron, Vitamin C, & Vitamin B6, introduce your baby to our favourite national dish 'khichdi'. Rice-o-lentils baby puree is high in vitamin C, K, folate and fibre, has high protein and iron content, and possesses potent antibacterial properties

✅ Wheat-Y Ragi Puree:
Giving the traditional porridge a wheat and banana twist with this immunity-boosting baby puree, Wheat-y Ragi is rich with immunity-boosting properties, prevents constipation, soothes the nervous system, and boosts brain and heart health.

✅ Cucumber Basil Puree:
Rich with antioxidants, this low-calorie hydrating weaning snack packs a huge chunk of nutrition. It is prebiotic, promotes healthy gut bacteria, boosts bone formation, slows down blood clotting, adds hydrations and improves eyesight.

✅ Pear-Y Green Puree:
Packing a nutritious punch that helps boost eye, brain and bone health, pear-y green is a super weaning snack for kids that are new to ingredient combinations. It promotes healthy gut bacteria for healthy gut functioning and includes Vitamin C, K, folate, fibre and immunity-boosting micronutrients.

✅ Millet-Y Pumpkin Puree:
Rich in omega-3 fatty acids, this baby food is wholesome with pulses and millets – our take on sattu maavu.

✅ Muskmelon Mango:
Our Mango Muskmelon Mango Baby Puree is a sweet little dance of tropical mangoes and juicy muskmelons, swirled together just to make your baby's taste buds giggle! With each spoonful, this smooth blend sends a parade of vitamins and antioxidants, all set to help your little one's growing immune system.

✅ Sweetpotato Apple:
Rich in all the good stuff – vitamins, minerals, and fibre, this little double-ingredient puree is like a warm, nutritious hug, ready to support your little one's growing needs. The smooth and creamy blend is made of just two ingredients—sweet potato and apple!
This pack can be enjoyed by babies above 6 months of age.
Toddlers 2+ years old can enjoy them as a healthy snack!
Ready-to-feed. Squeeze in a clean spoon or bowl to feed your baby.
OR
Toddlers can directly slurp from the opening. Sprinkle salt if your toddler prefers.
Store in a cool and dry place. Once opened, consume immediately or keep in the fridge and consume within 24 hrs.
Taste and quality
We really like the quality and packaging. The ingredients are great. However lentils gave my baby gases. And also although I understand that it is probably taste thing (i am not indian) but I would prefer less spice: your food taste only spices and I can't feel really the taste of actual ingredients (spinach, ragi, melon etc).
Awesome products
My baby loves it and very convenient to feed the baby
Ur product is amazing for my 17 months old baby 😍
Great Variety
I like the variety of the wholesome starter pack and the food is healthy but still tastes nice. Baby enjoys a lot!
Just like homemade baby food
Try our other yummy recipes!