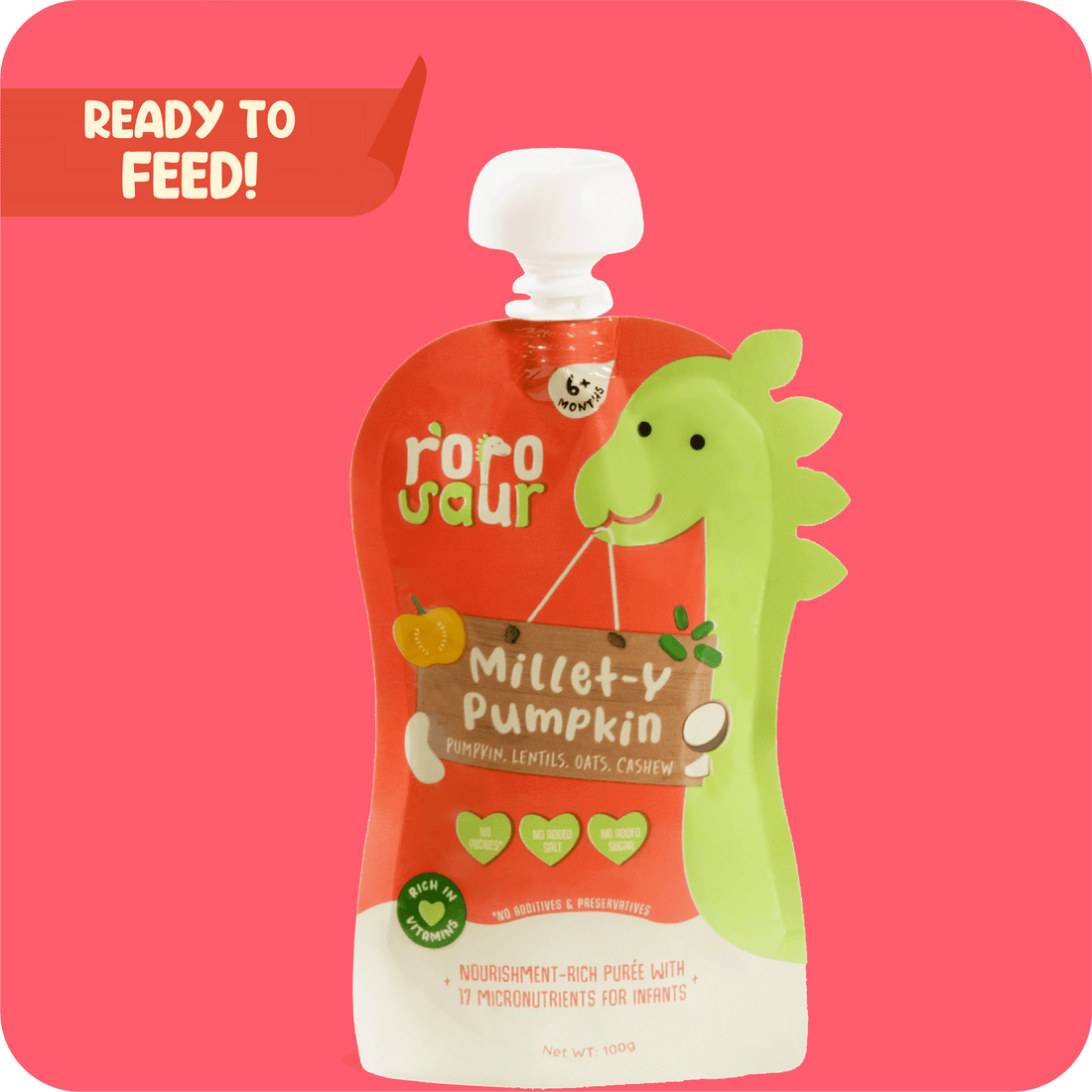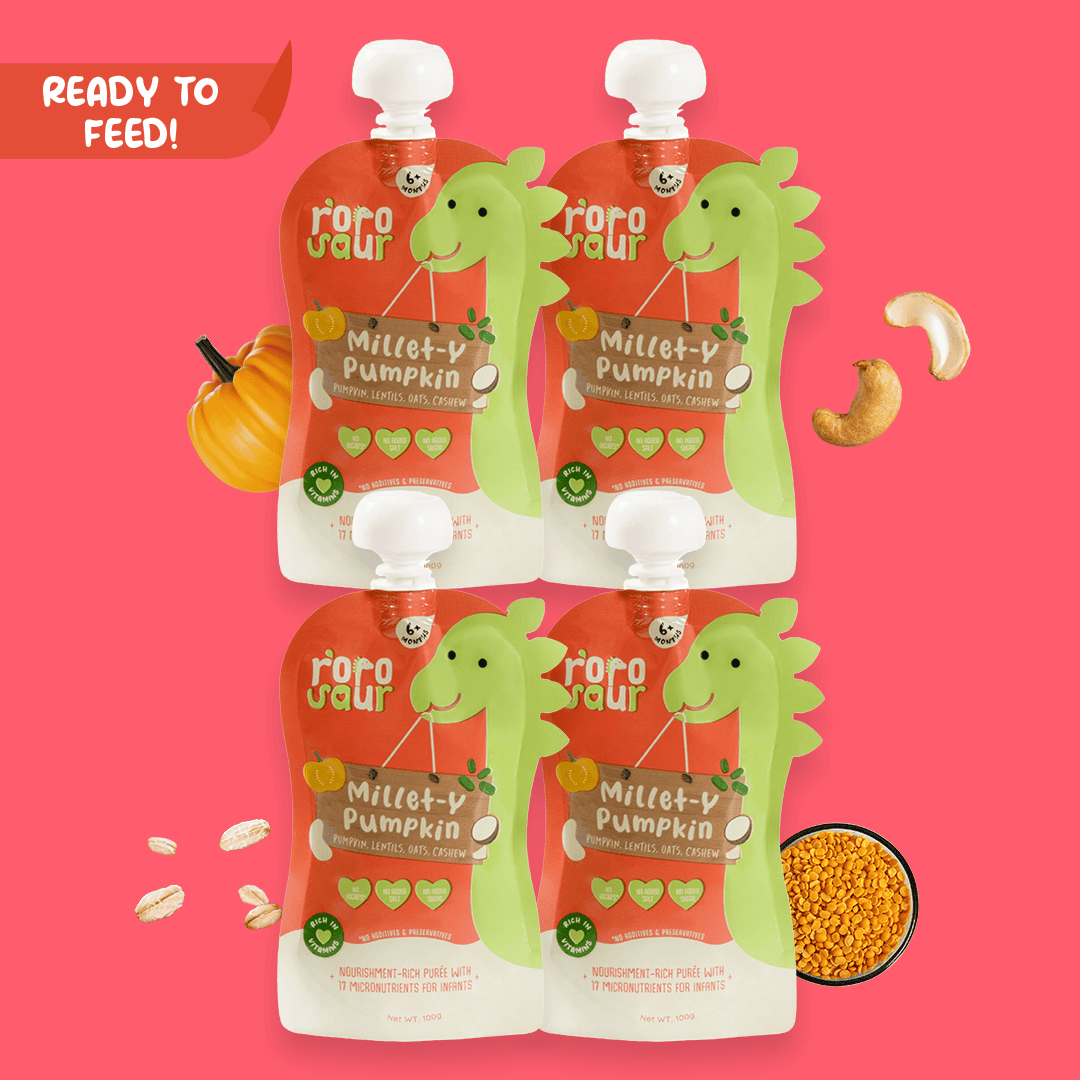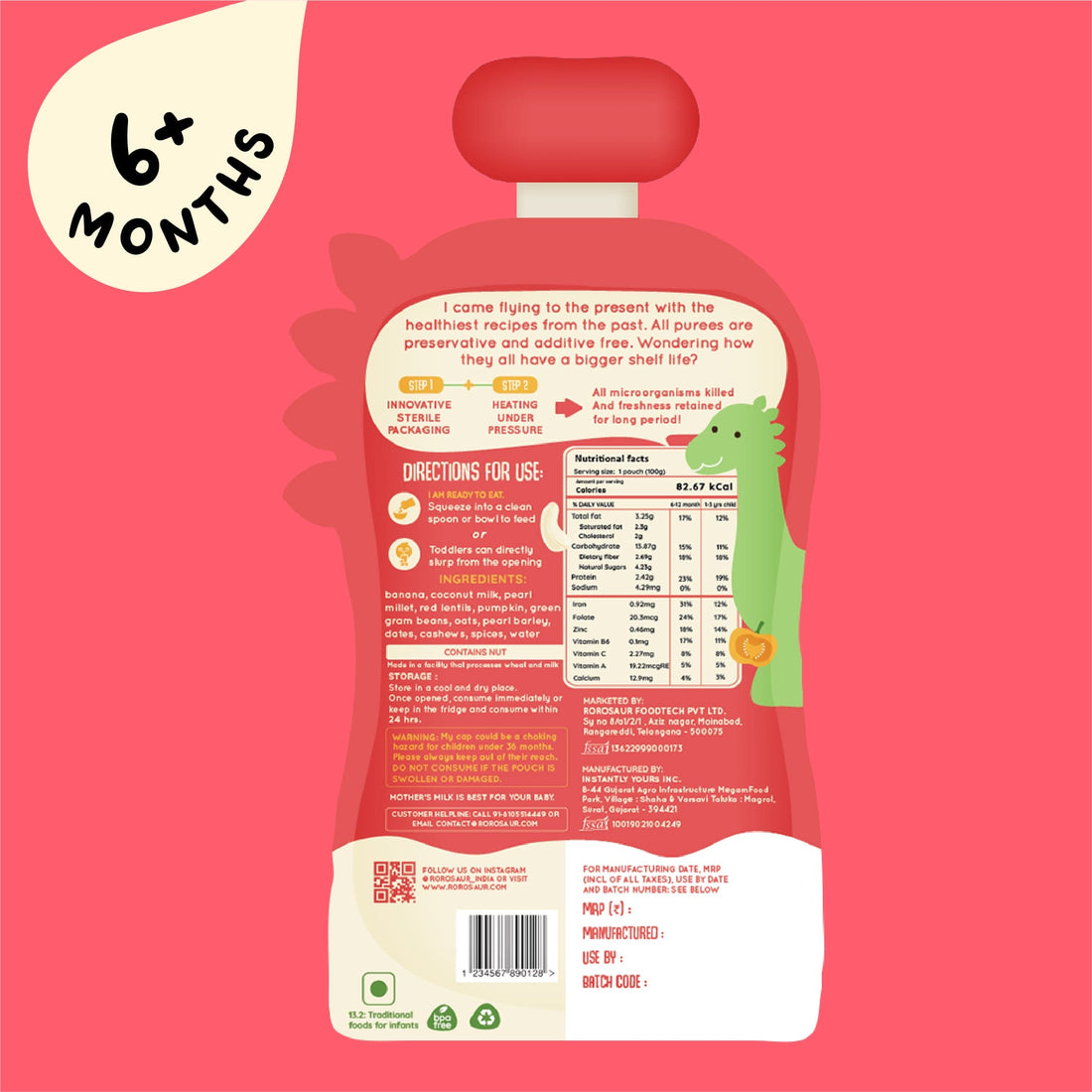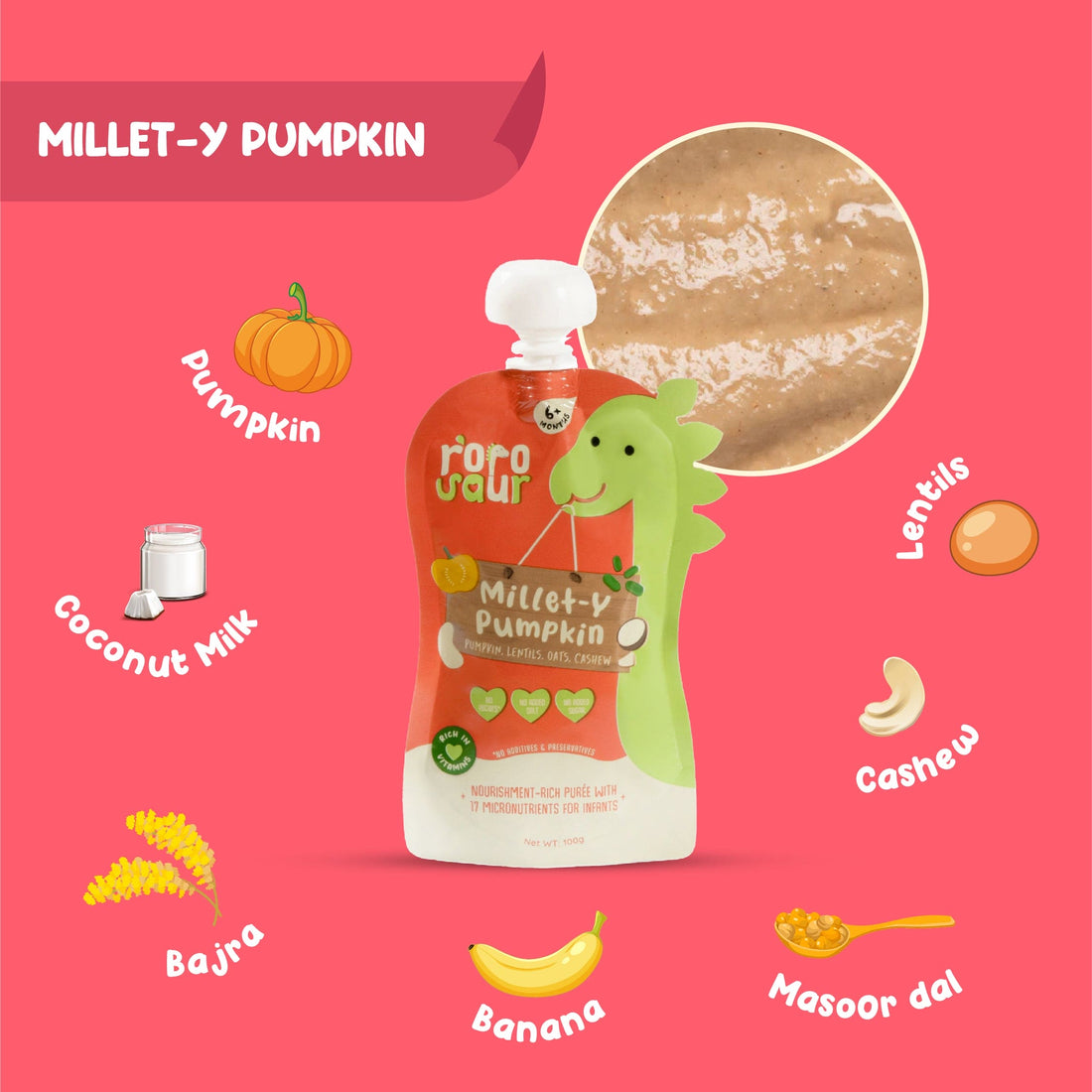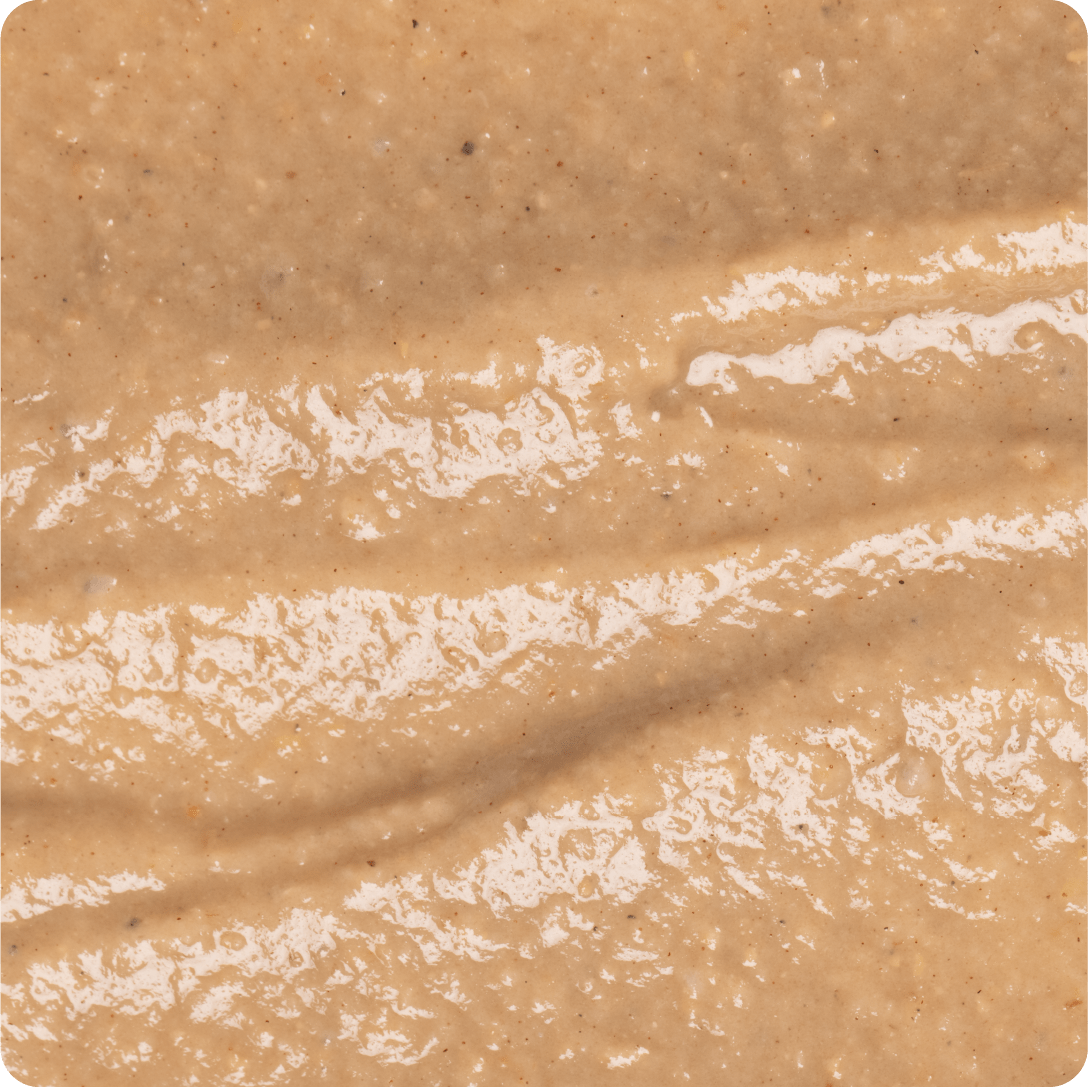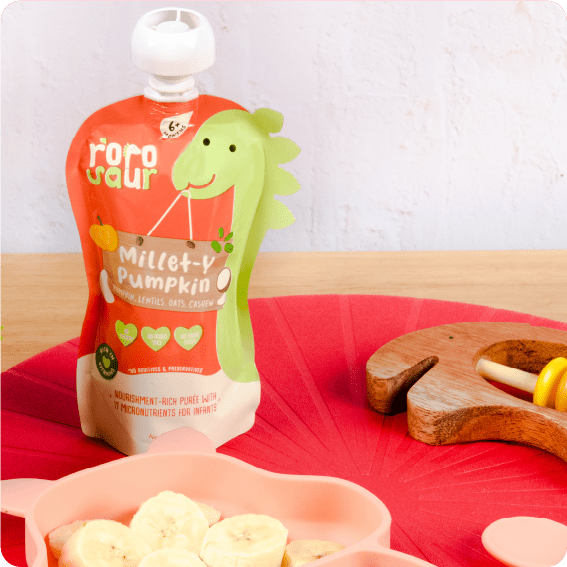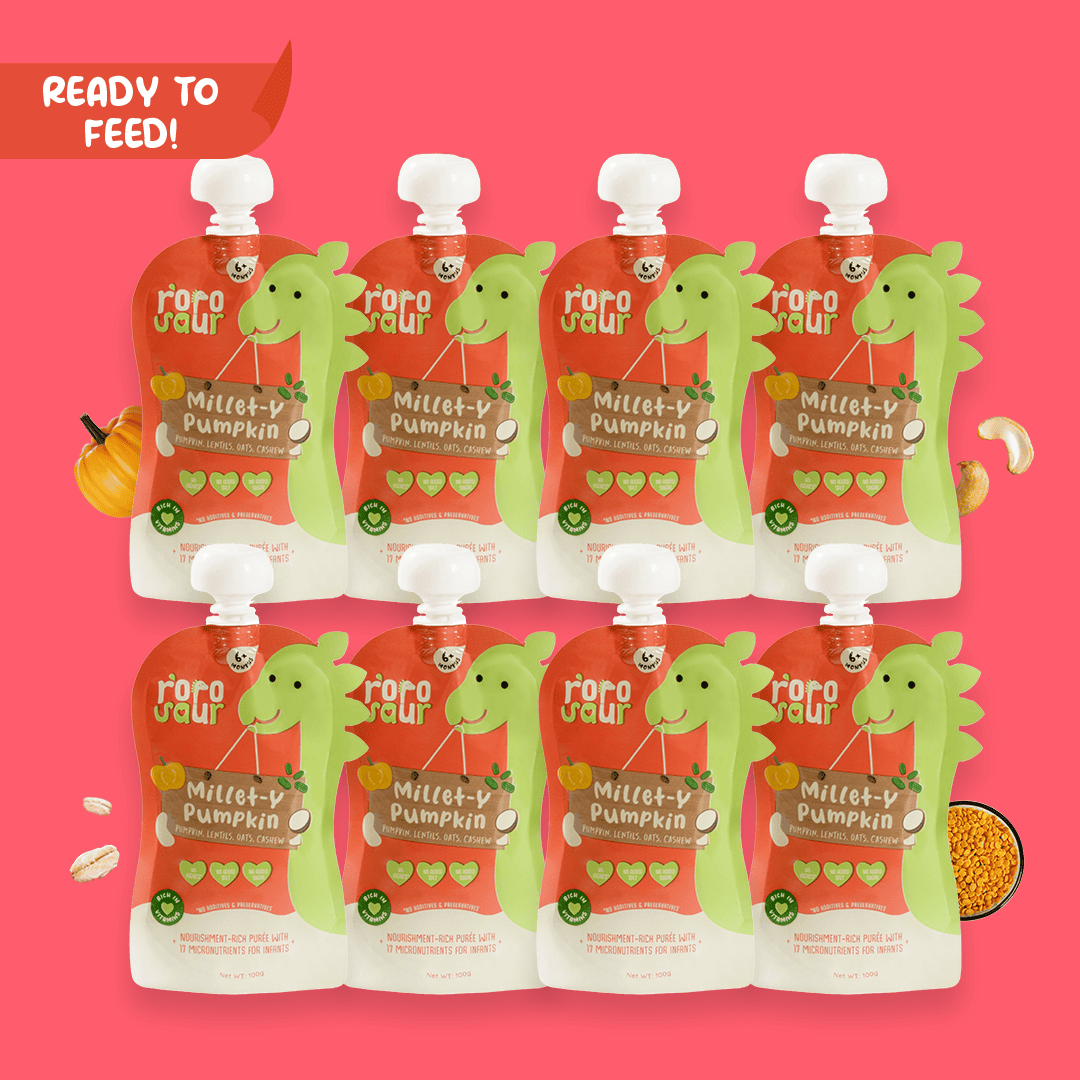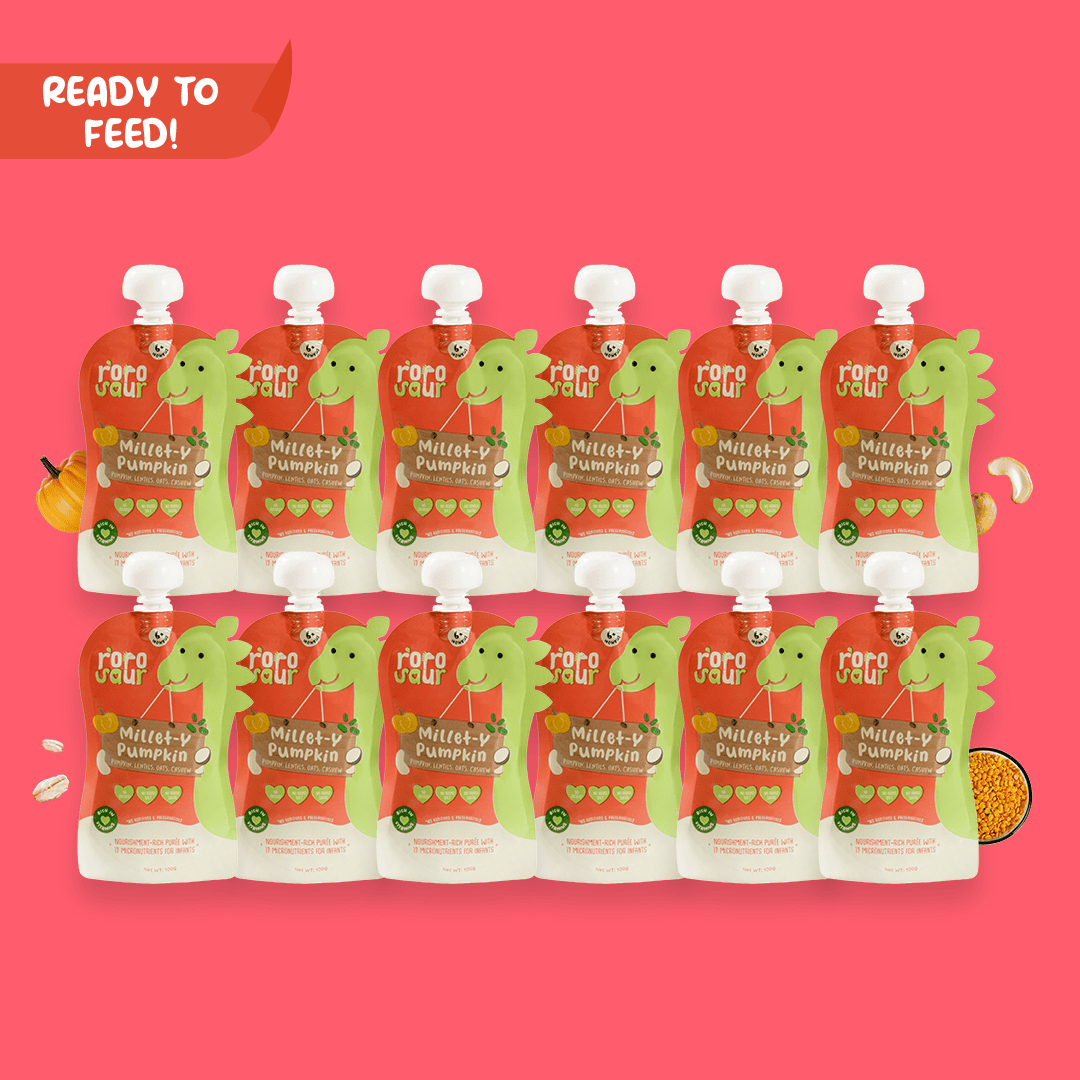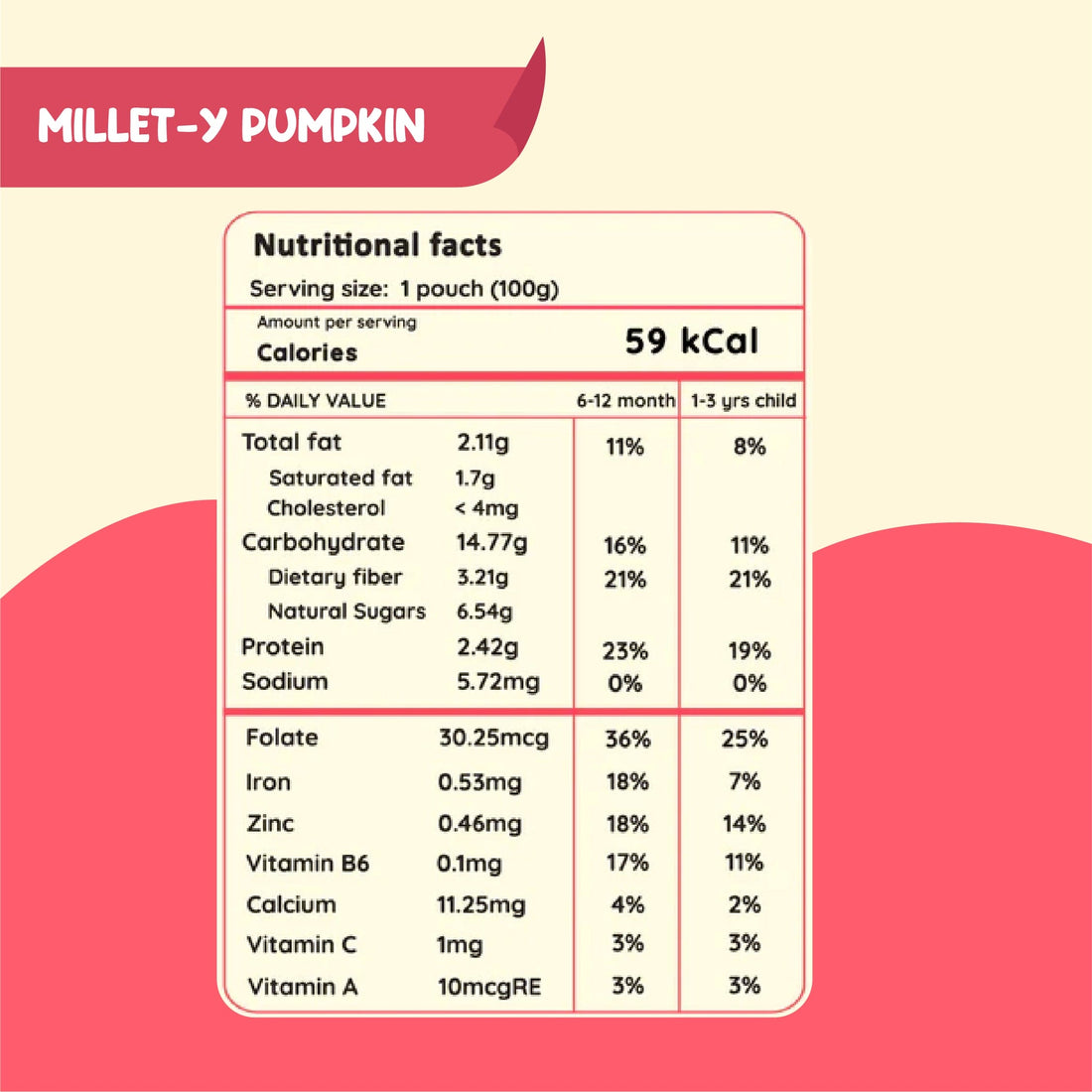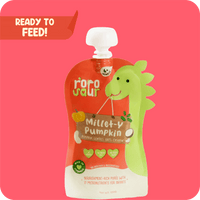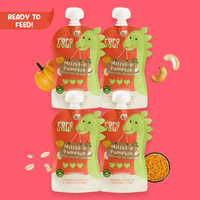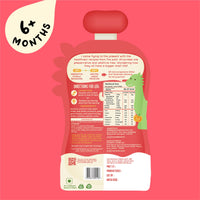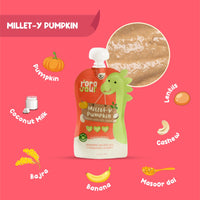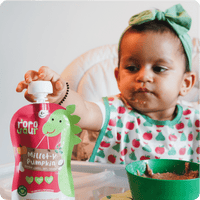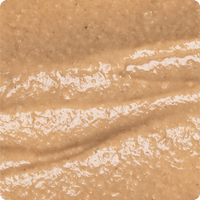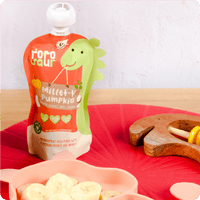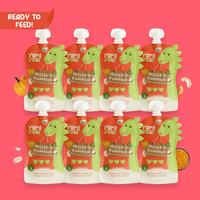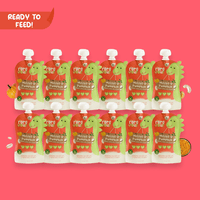 Rs. 440.00
Rs. 420.00
Save
10% goes toward feeding a baby
Ingredients :
BANANA, COCONUT MILK, PEARL MILLET, RED LENTILS, PUMPKIN, GREEN GRAM BEANS, OATS, PEARL BARLEY, DATES, CASHEW, SPICES, WATER
Smooth thick puree with mild sweetness from banana

Rich in omega-3 fatty acids, this baby food is wholesome with pulses and millets – our take on sattu maavu.
Millet-y Pumpkin puree is for babies above 6 months of age.
Toddlers 2+ years can enjoy them as a healthy snack!
Ready-to-feed. Squeeze in a clean spoon or bowl to feed your baby.
OR
Toddlers can directly slurp from the opening
A baby food delight that brings in the sweetness of bananas and dates combined that compliments the savoury flavours of millets and pulses, Millet-y Pumpkin offers a balanced set of flavours with its pumpkin and subtle cardamom-y notes.
Store in a cool and dry place. Once opened, consume immediately or keep in the fridge and consume within 24 hrs.
Just like homemade baby food
Try our other yummy recipes!