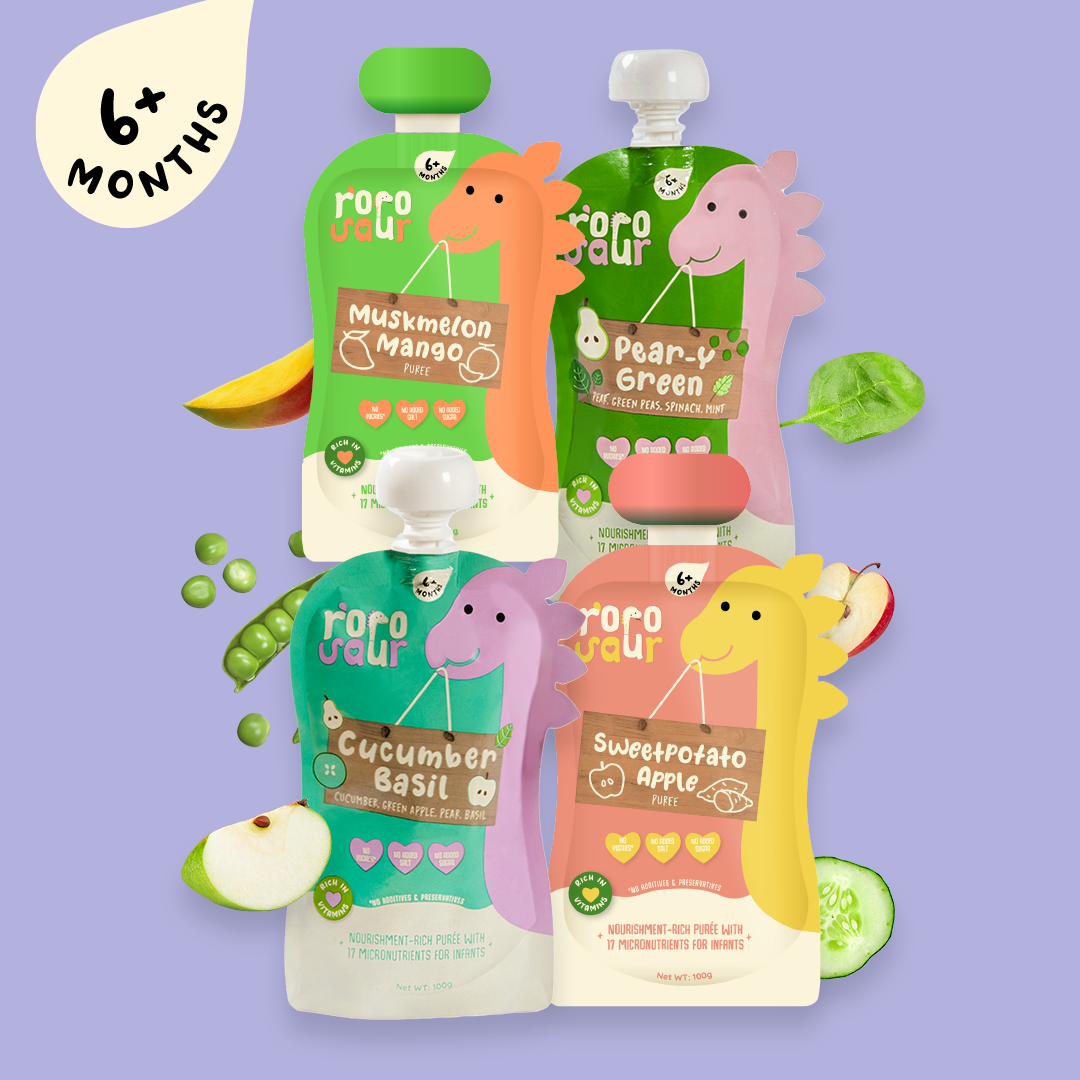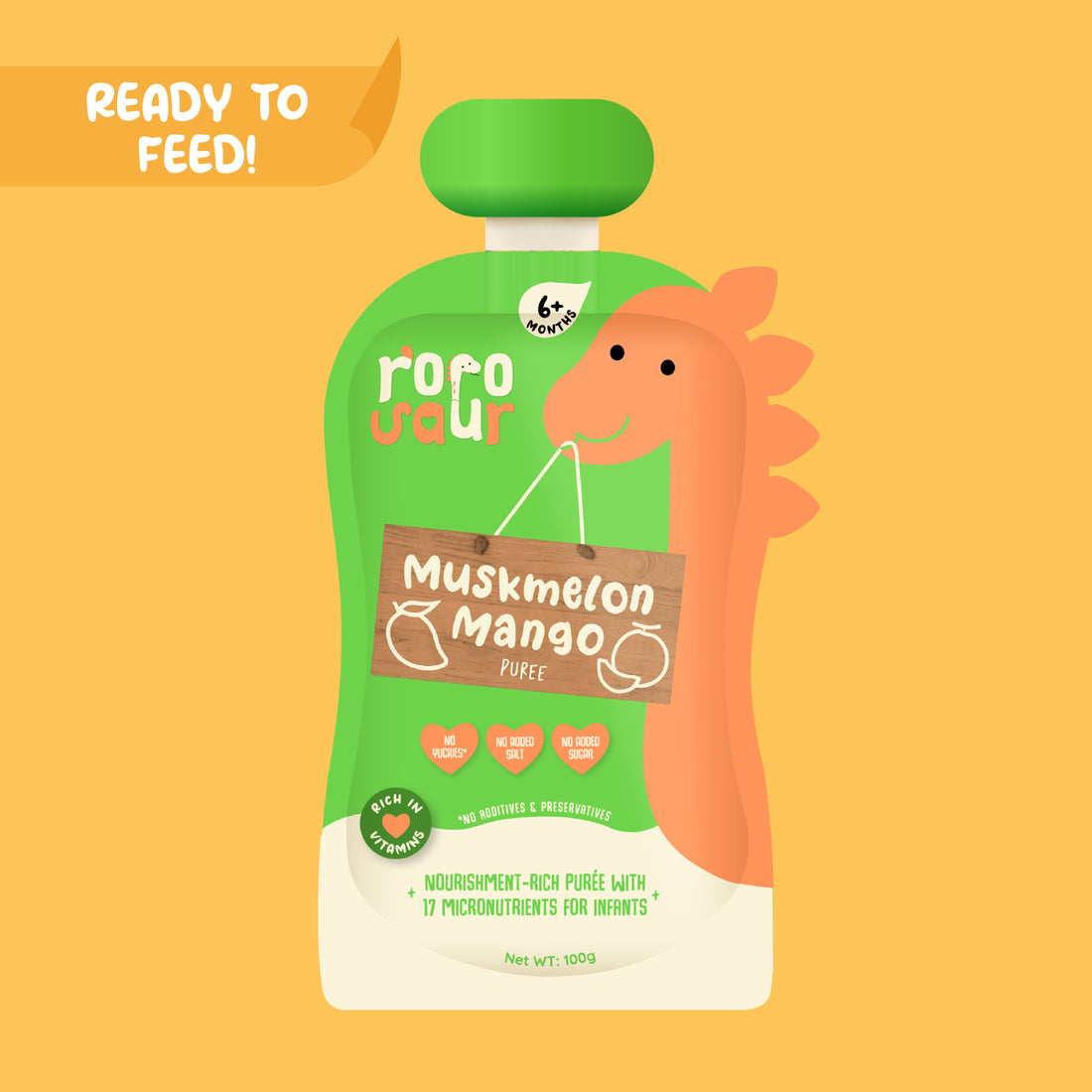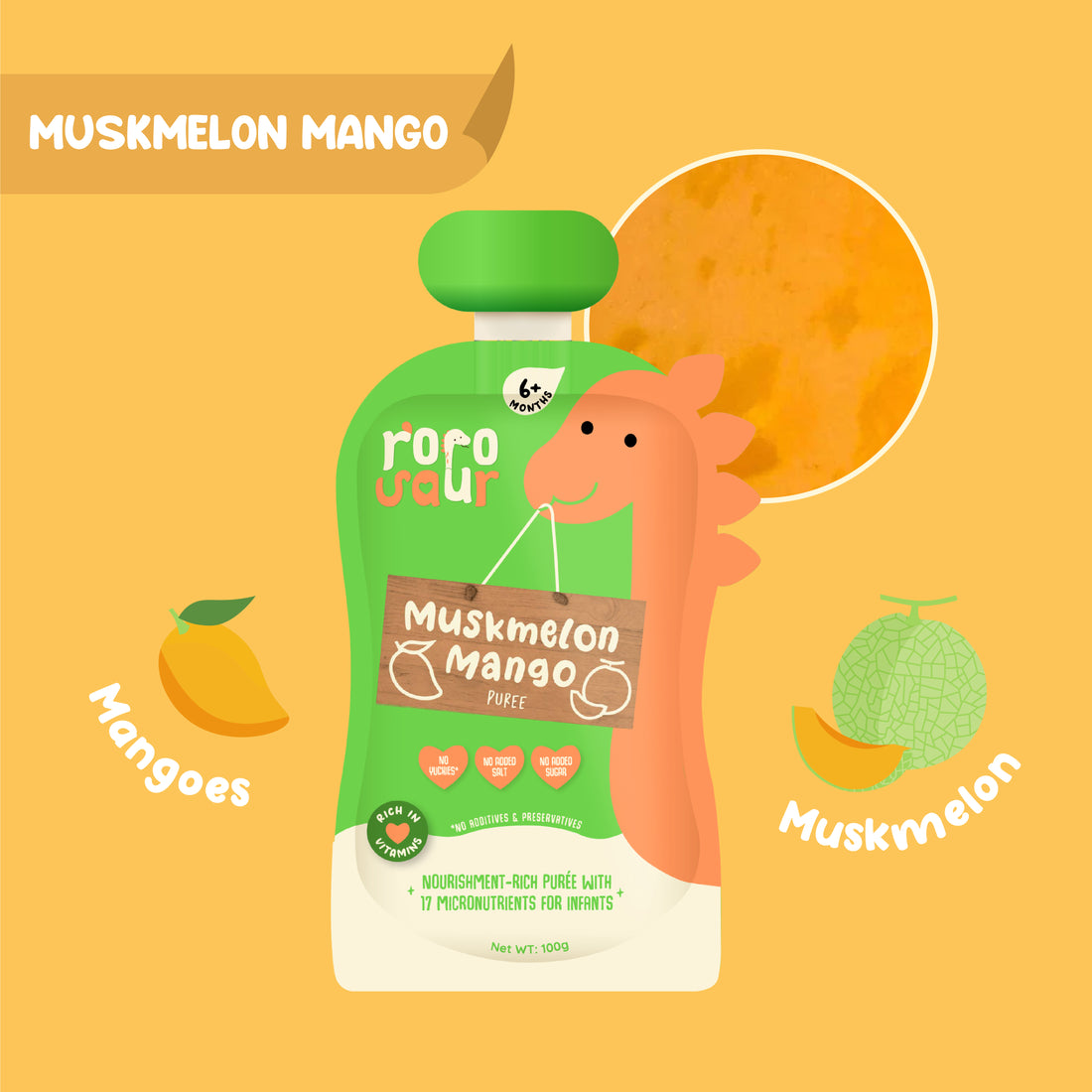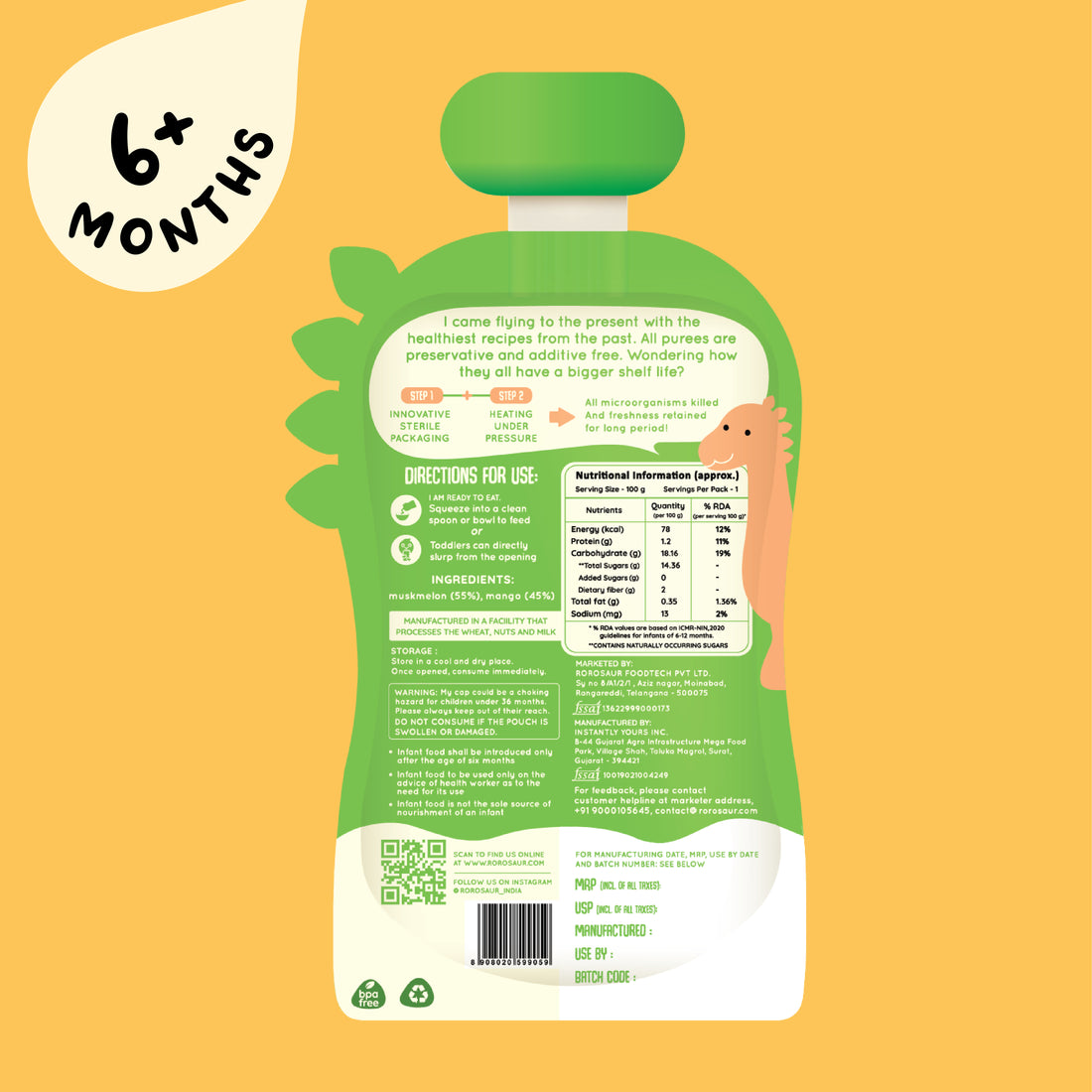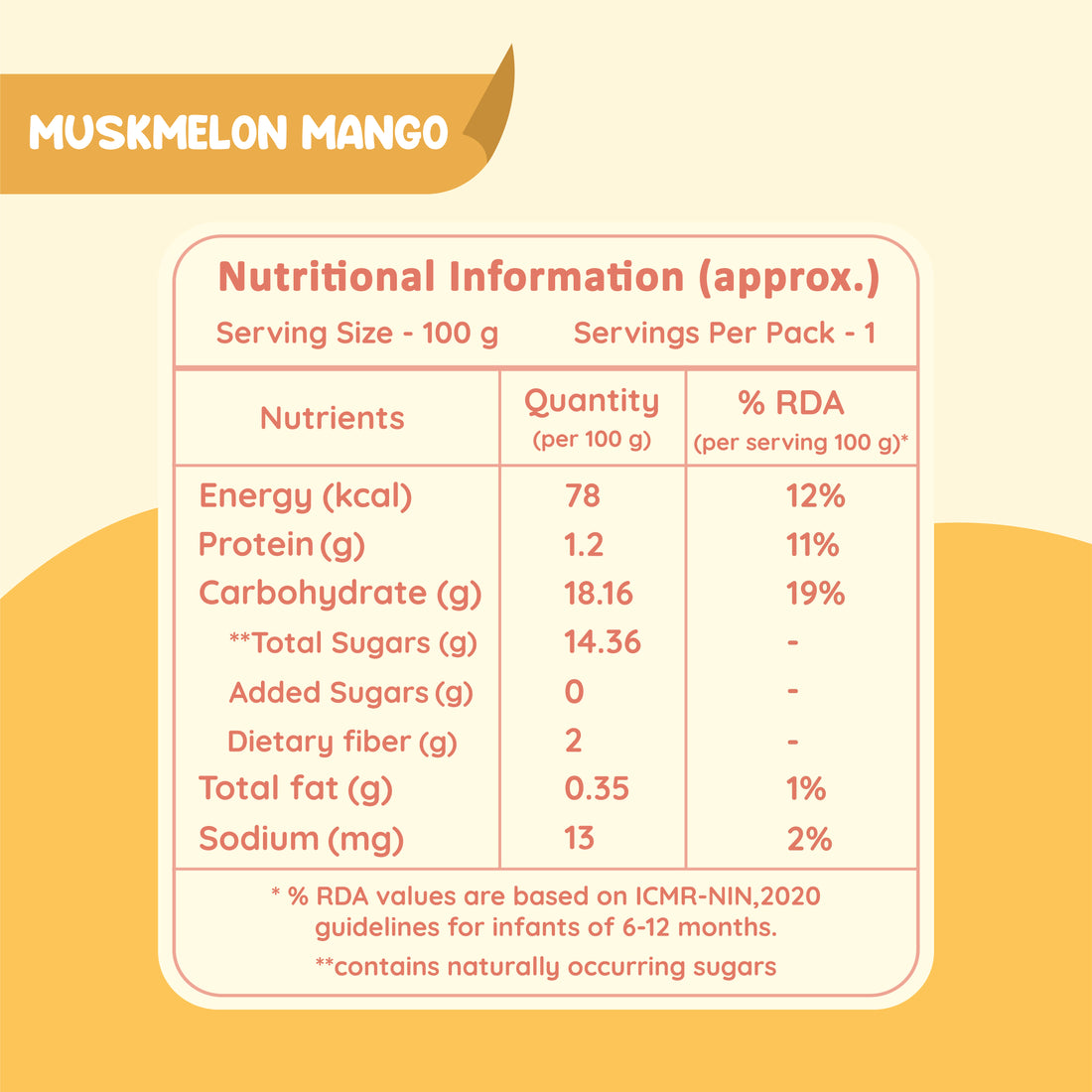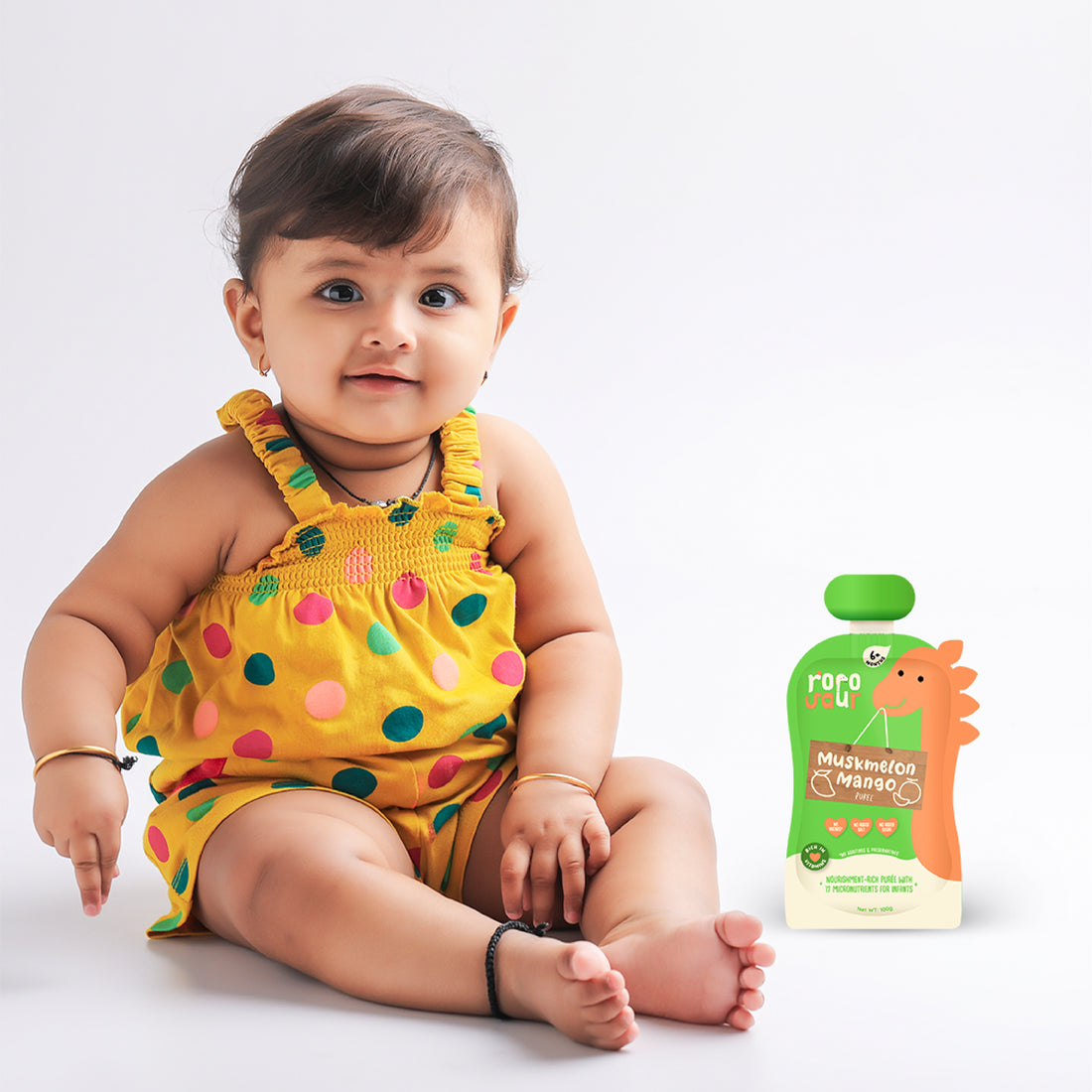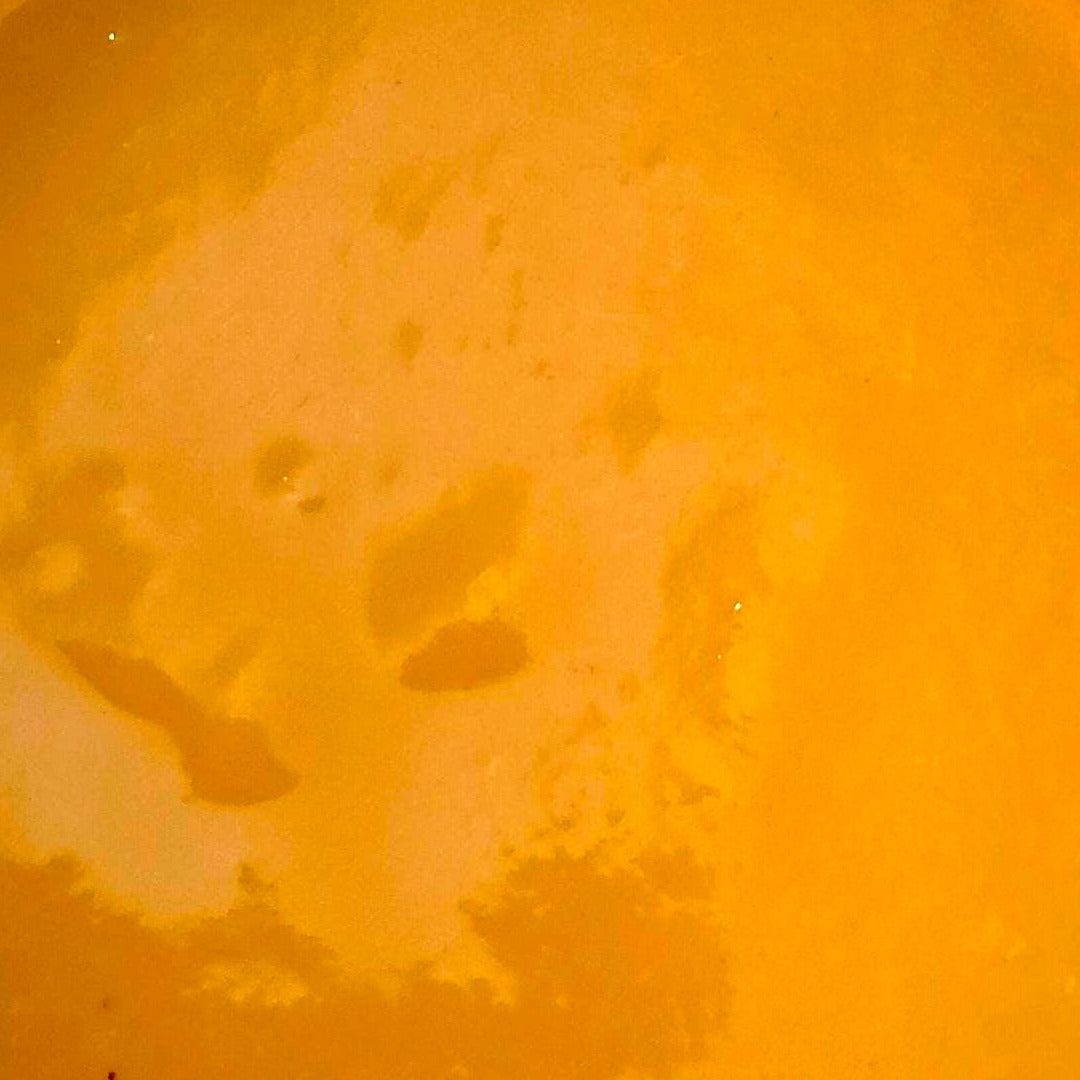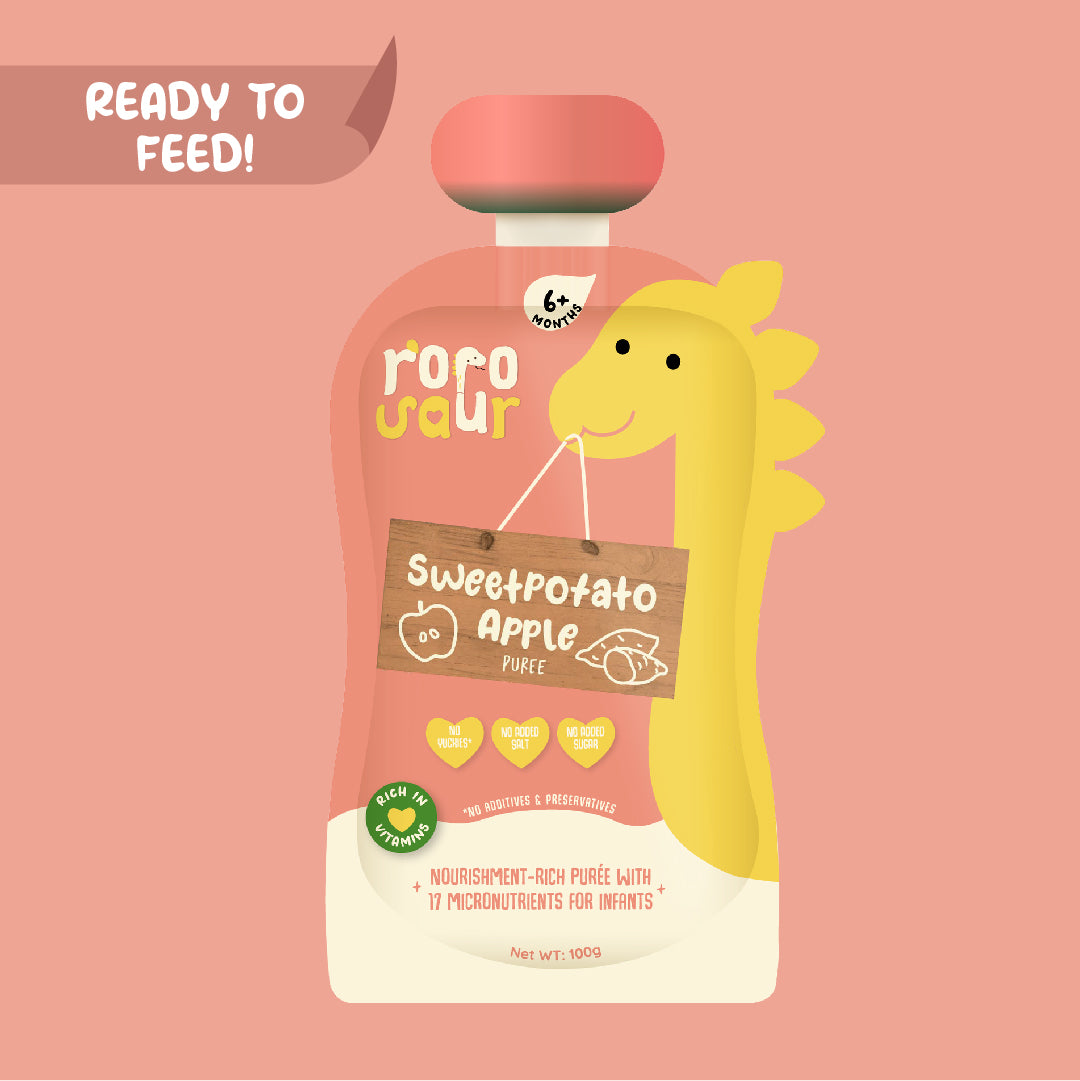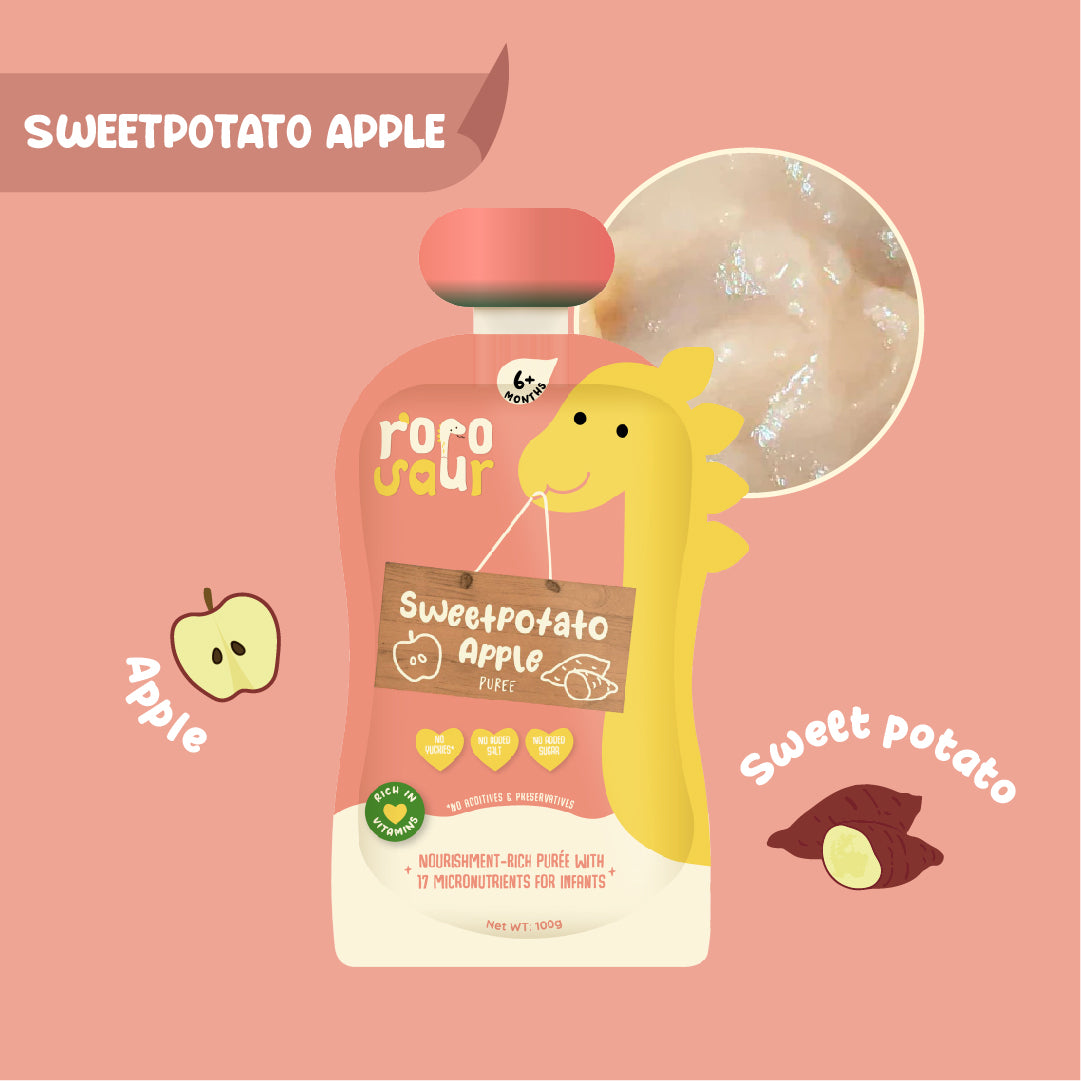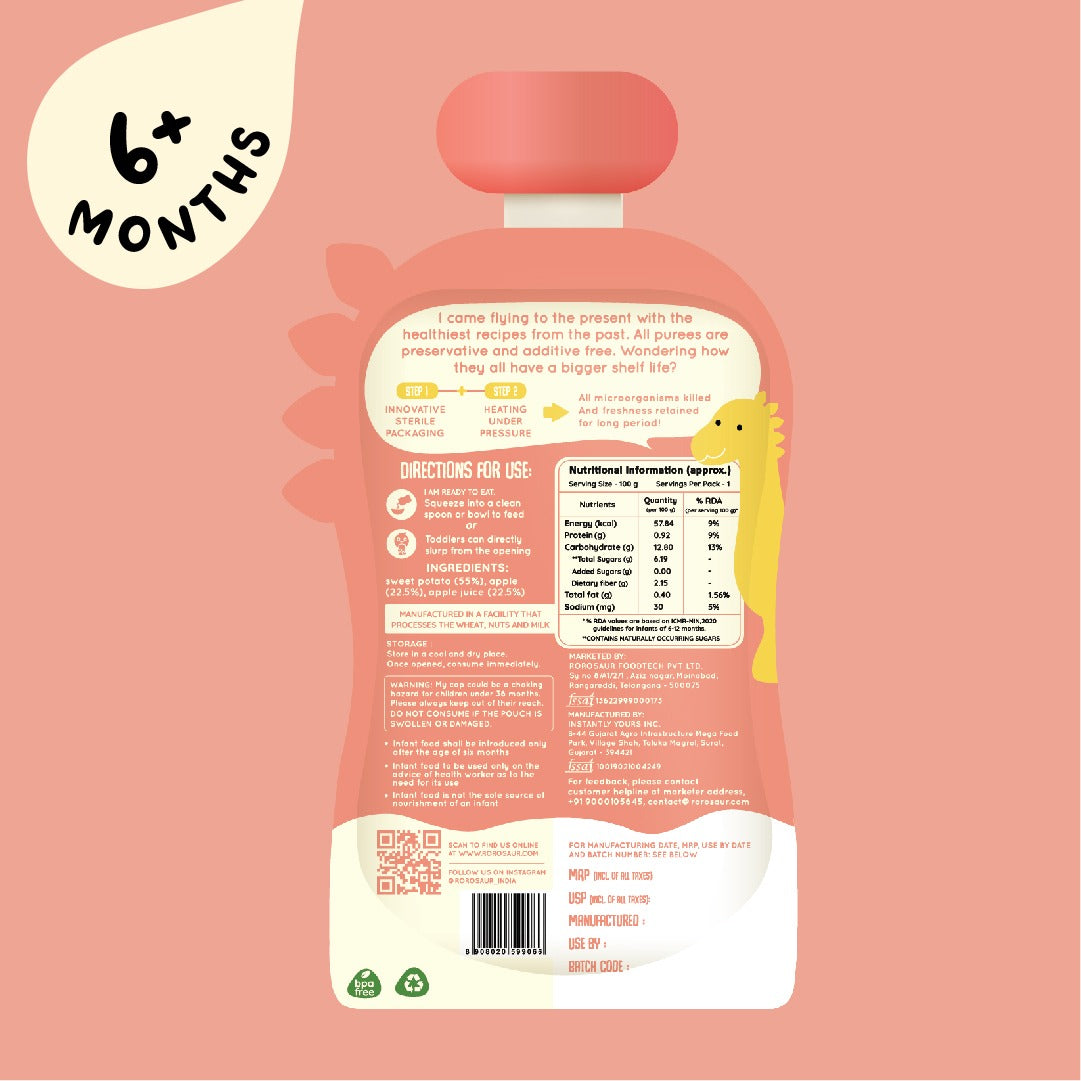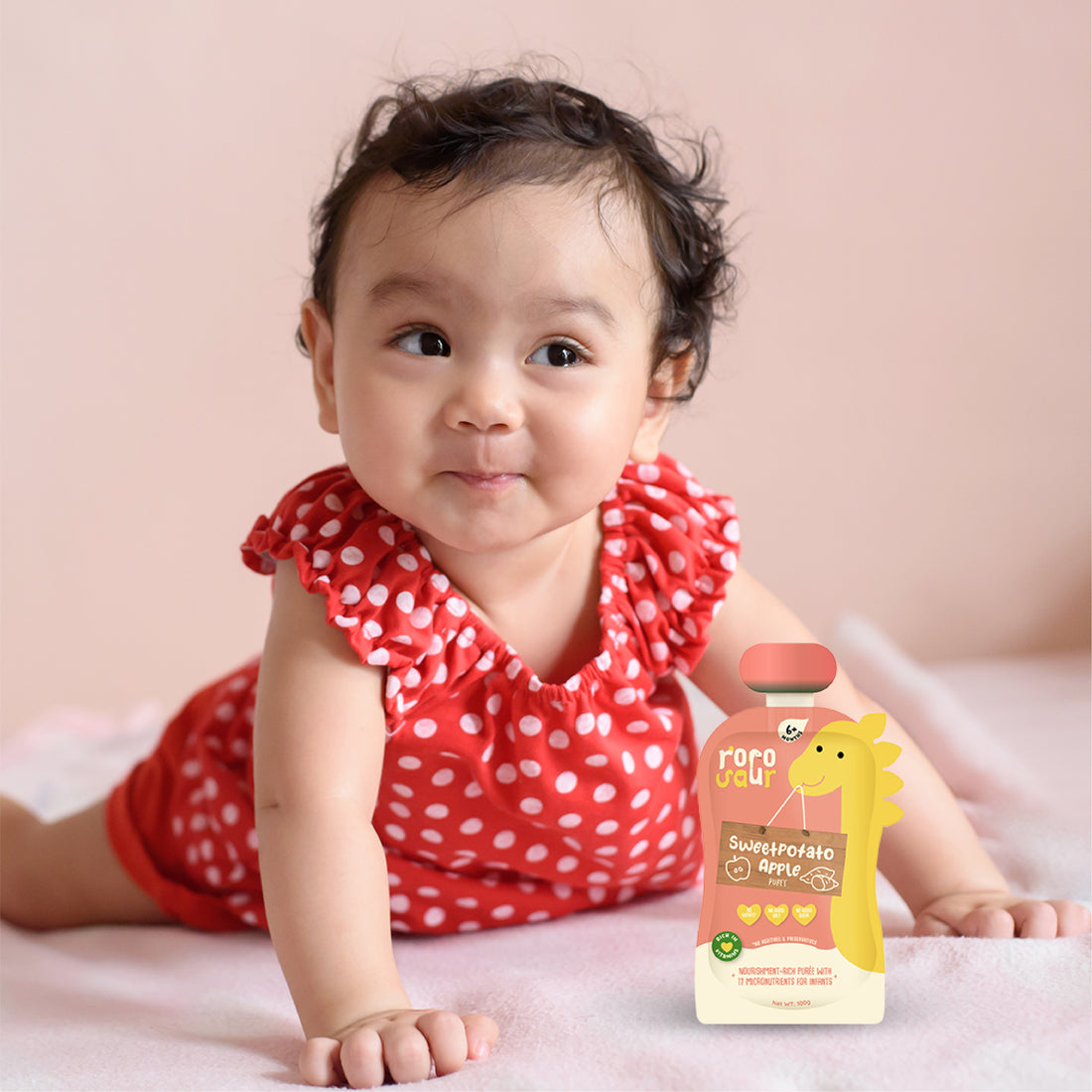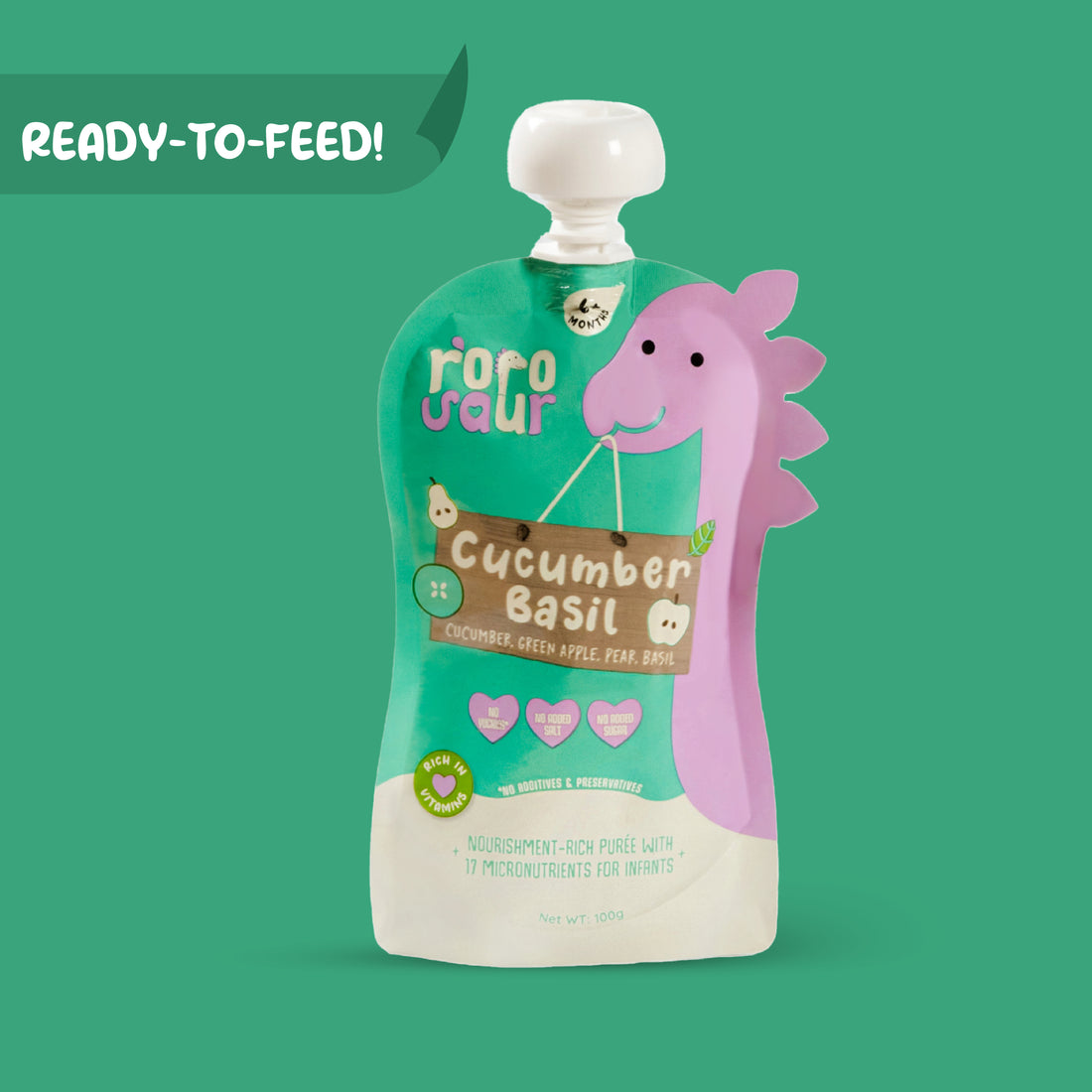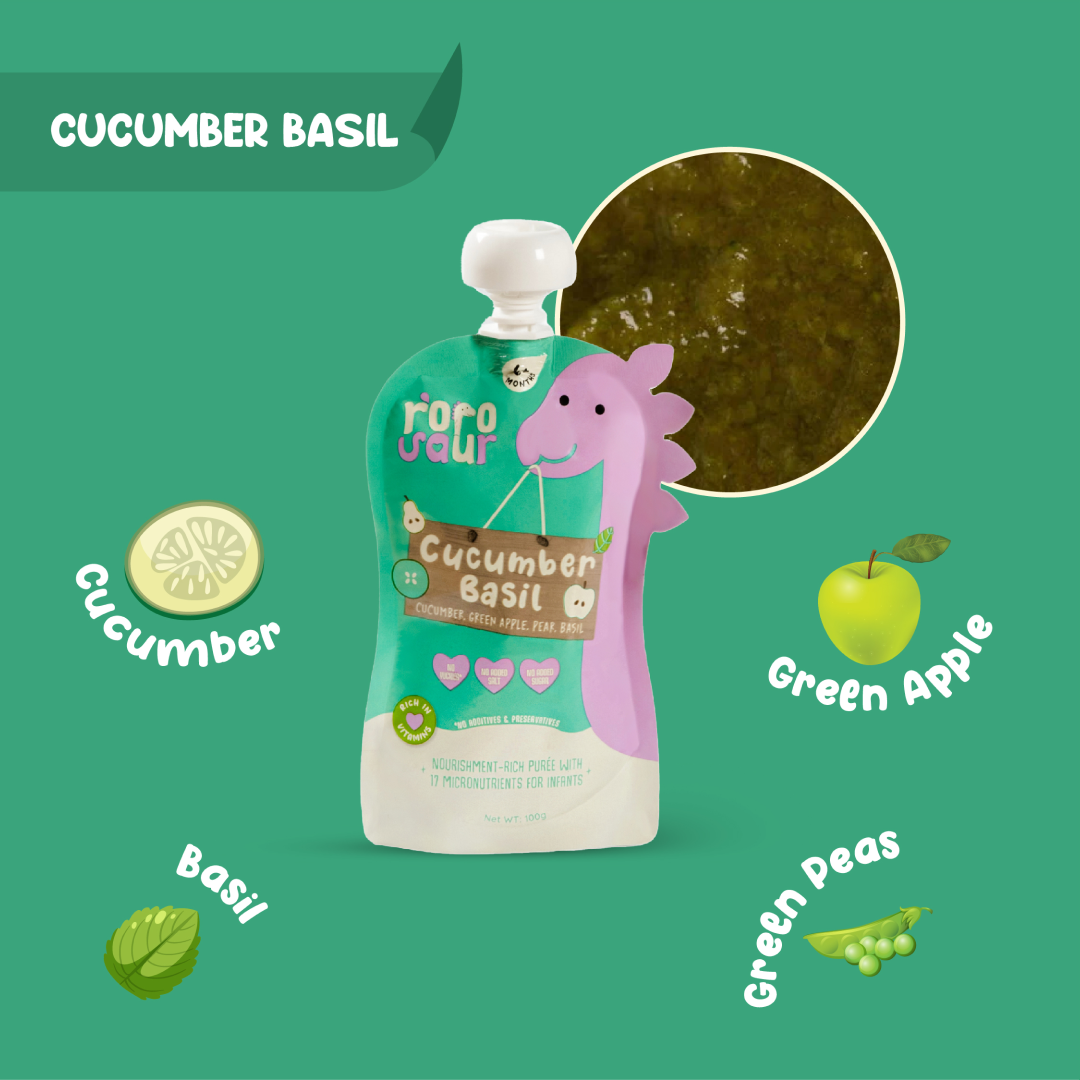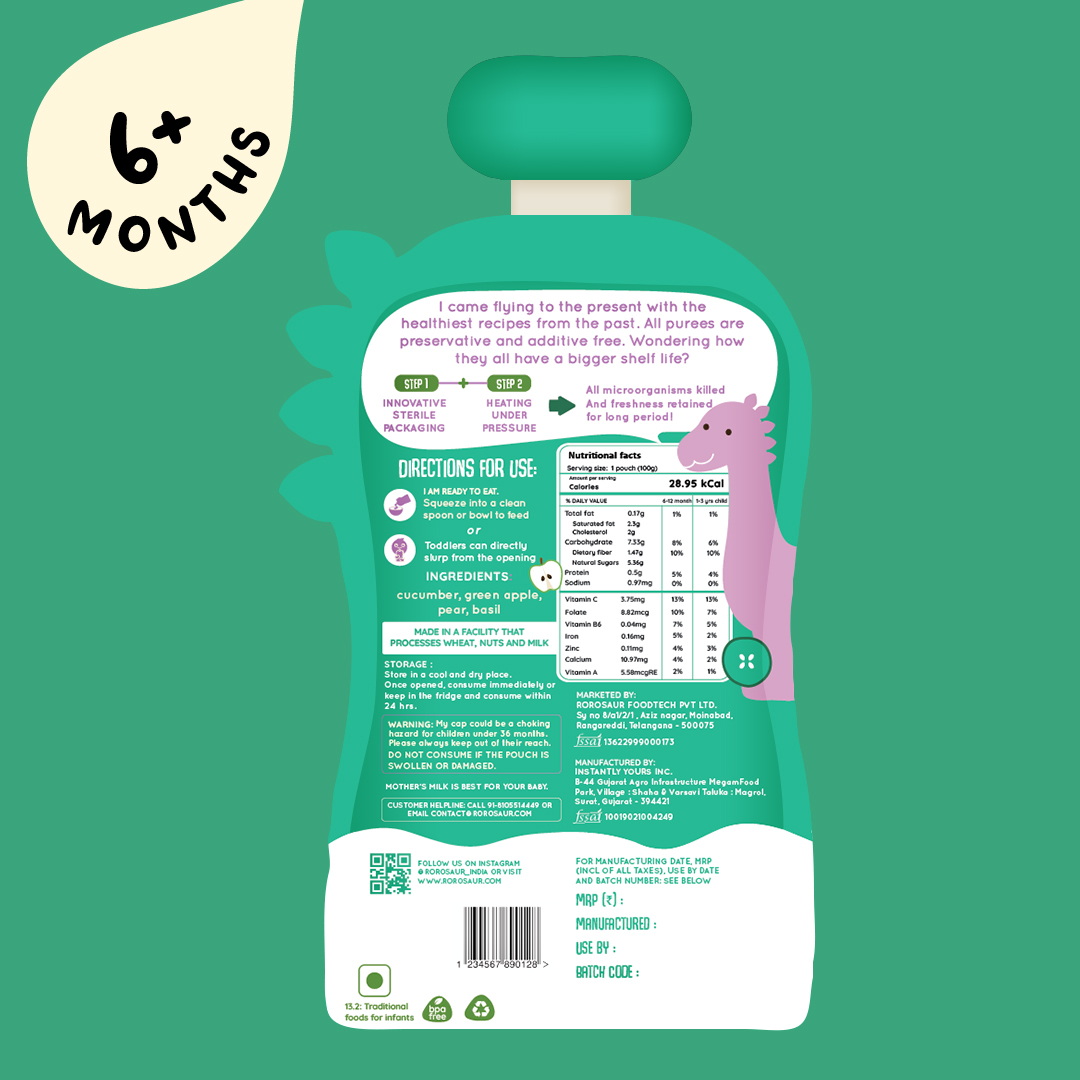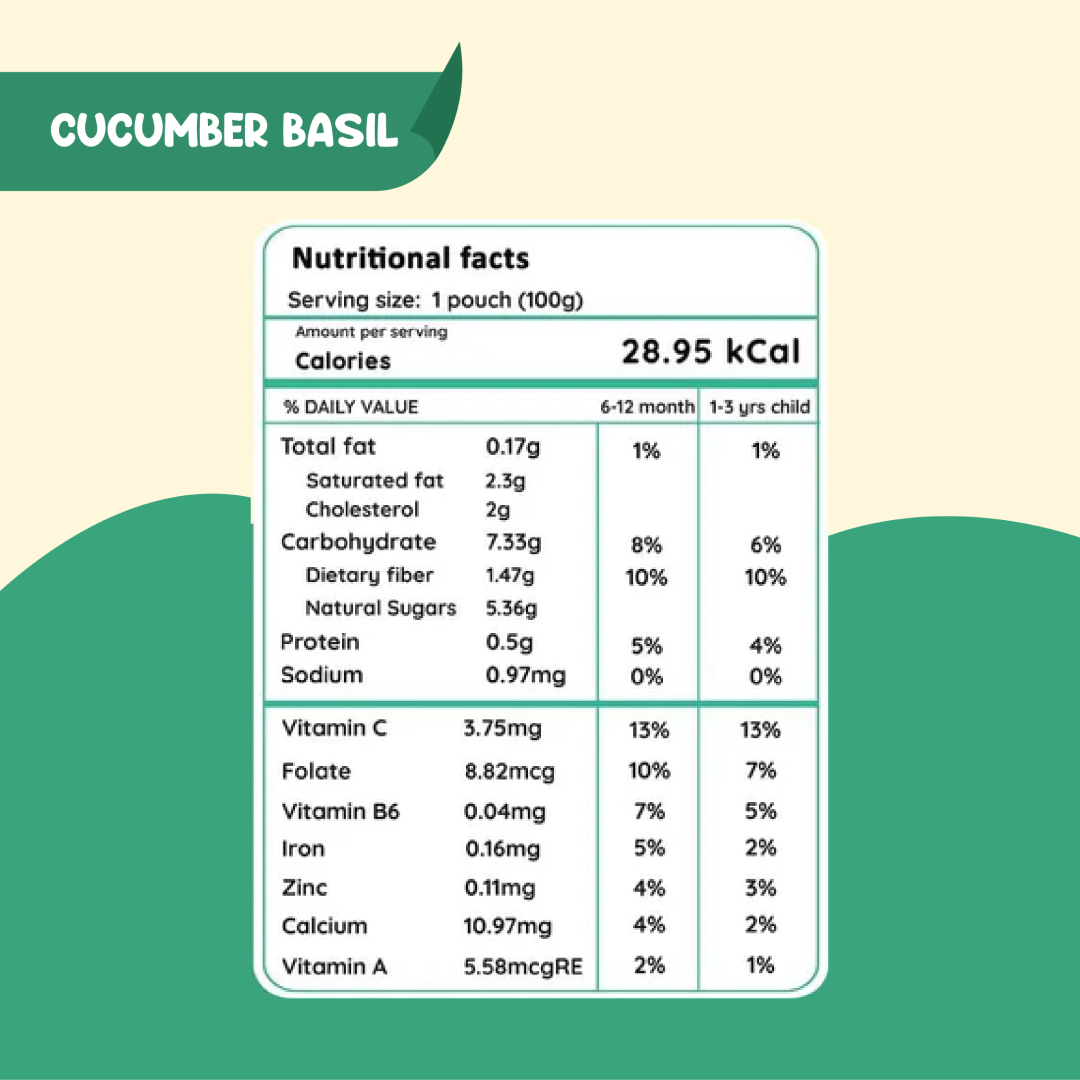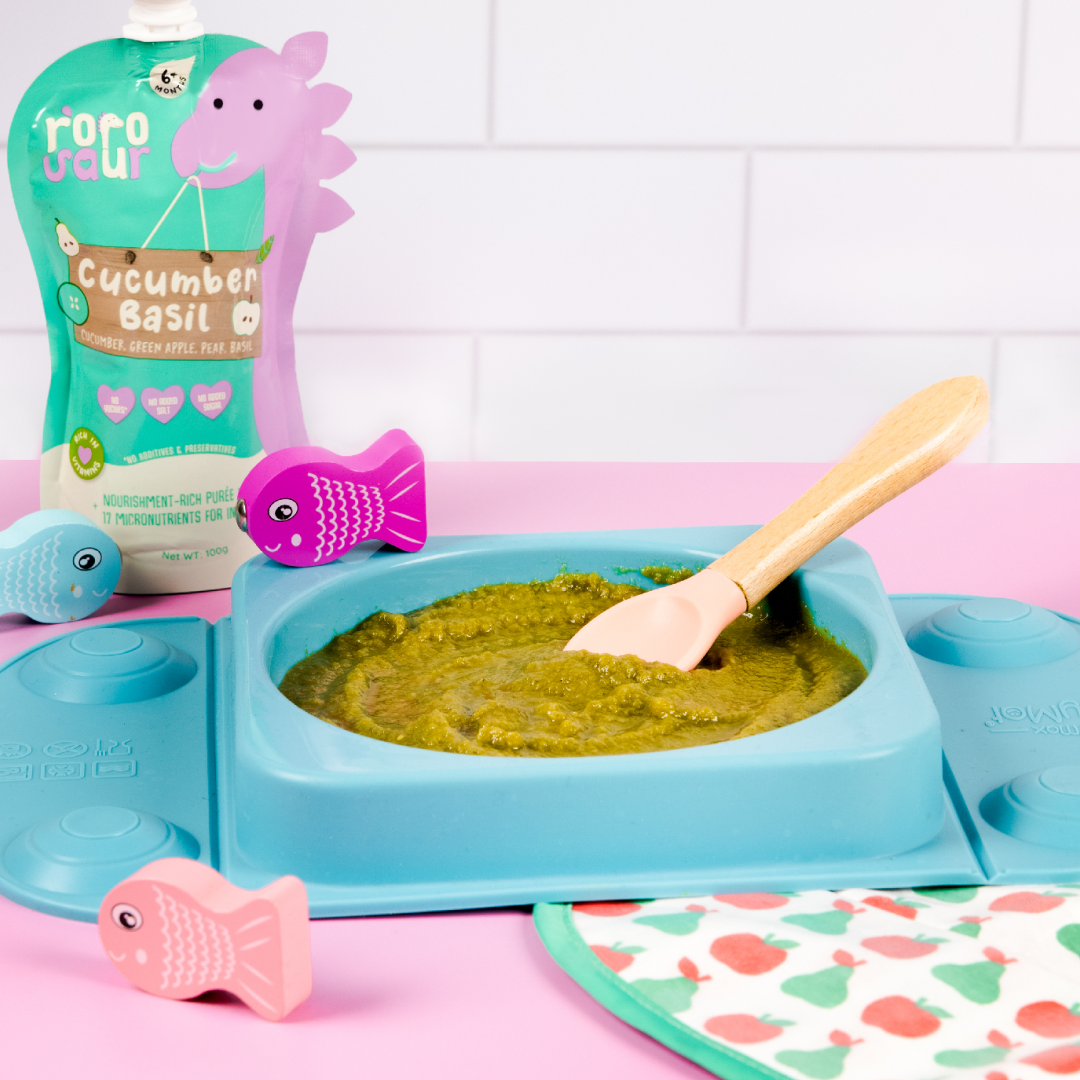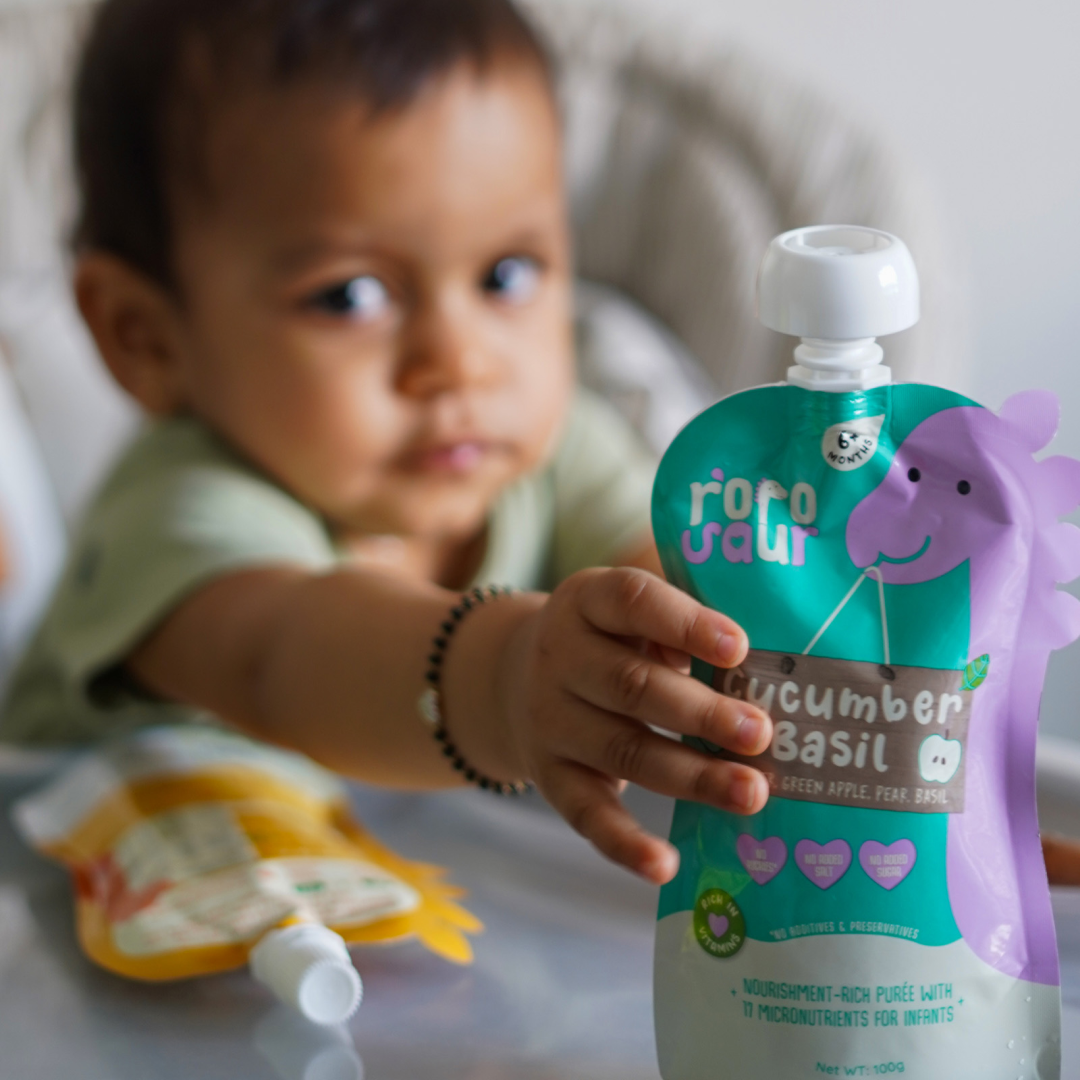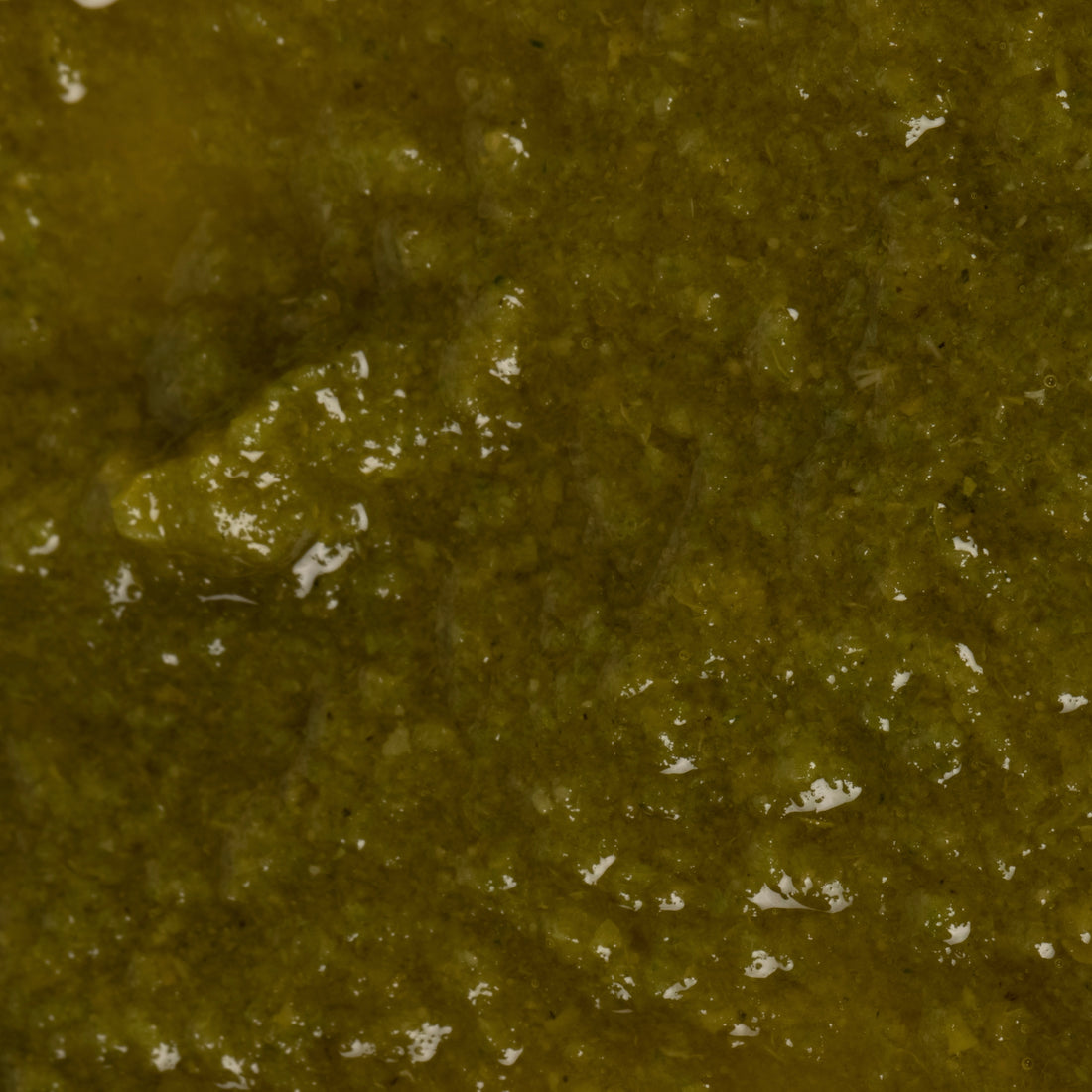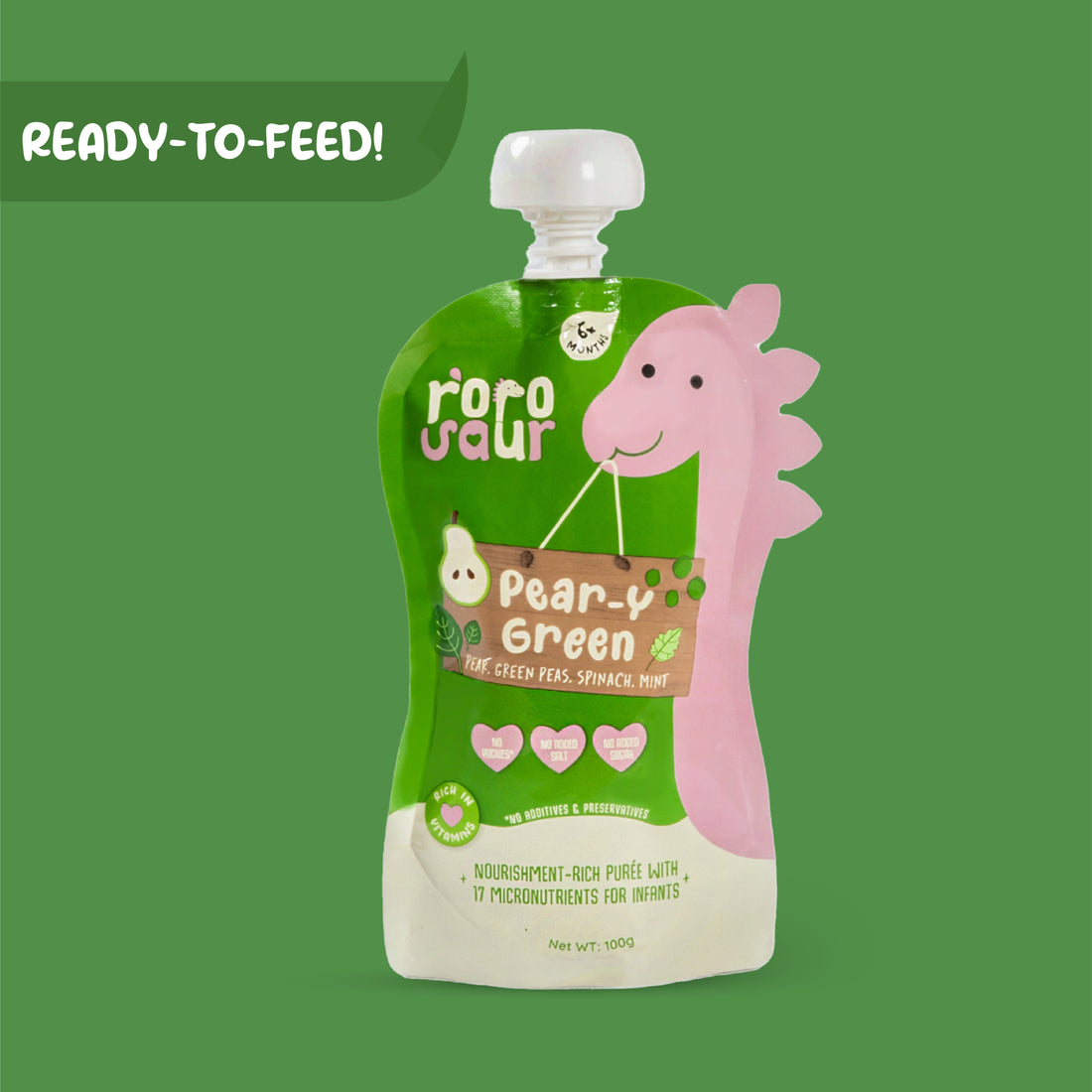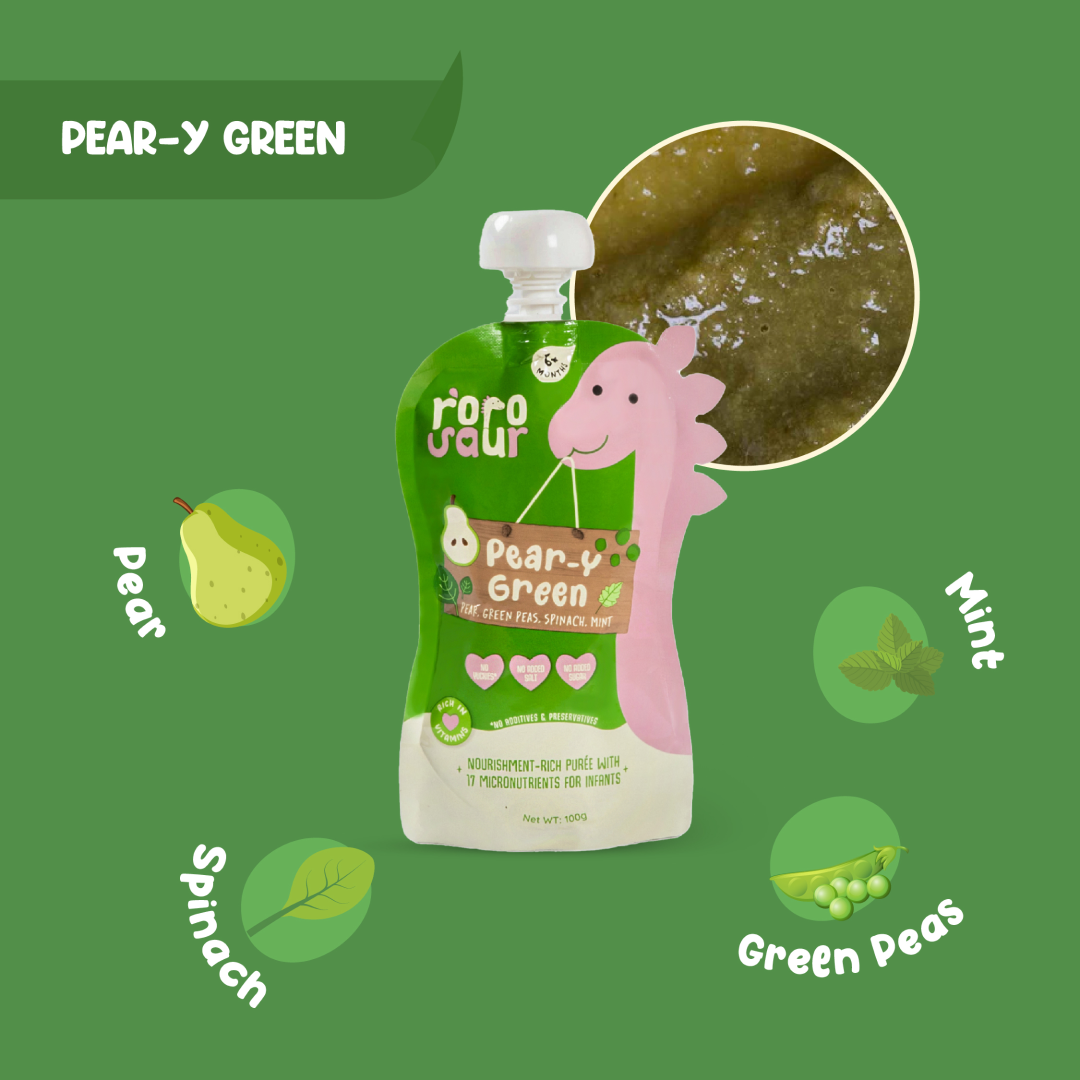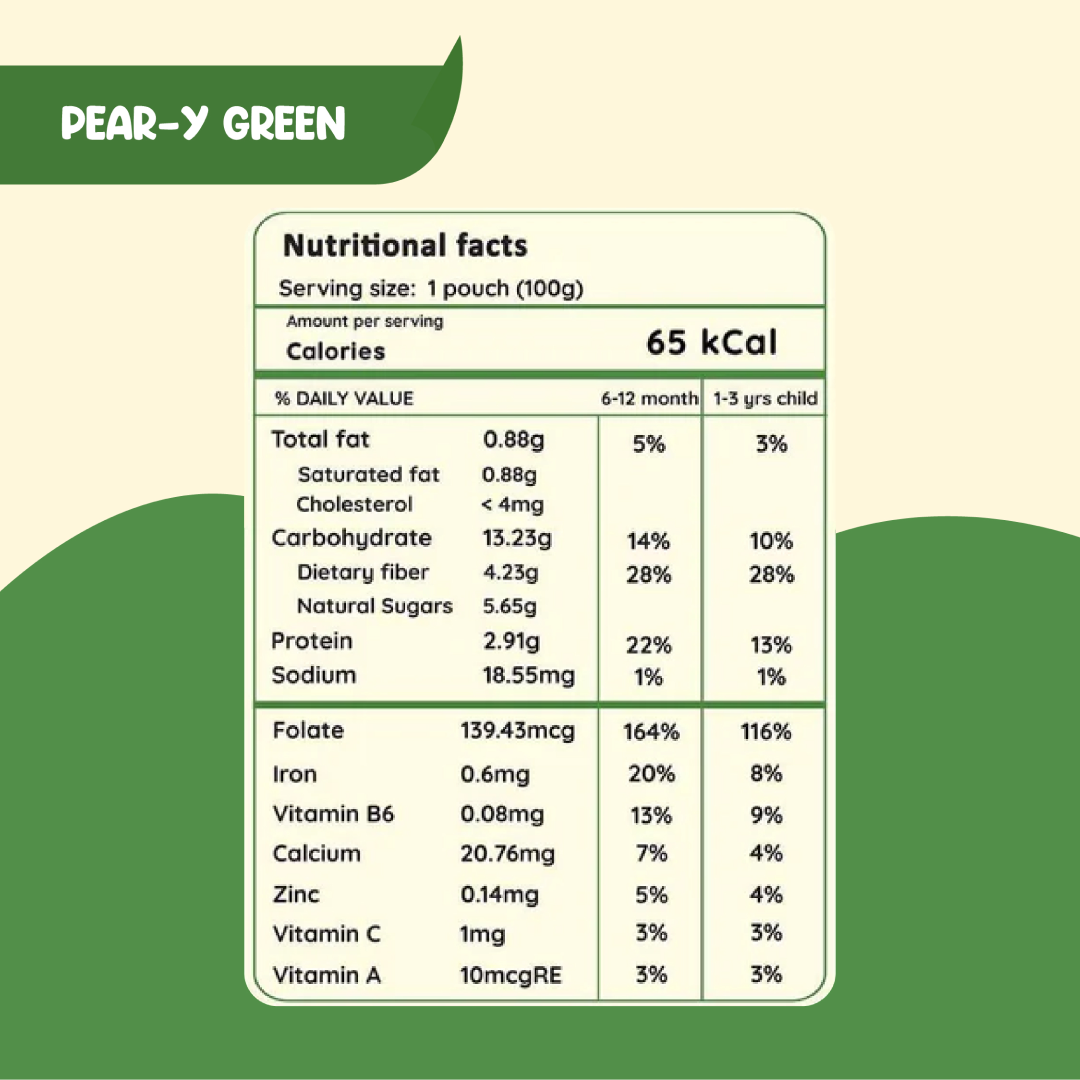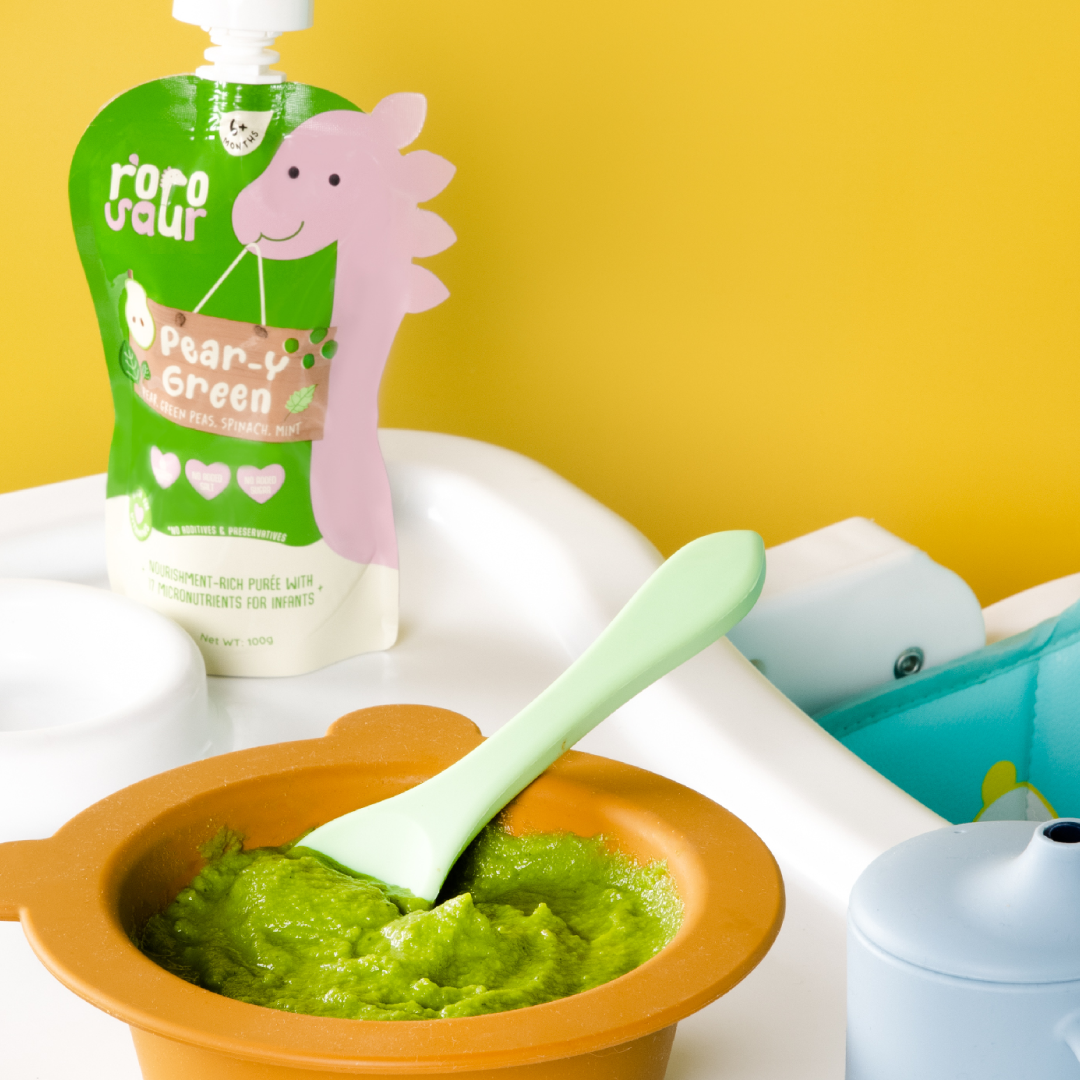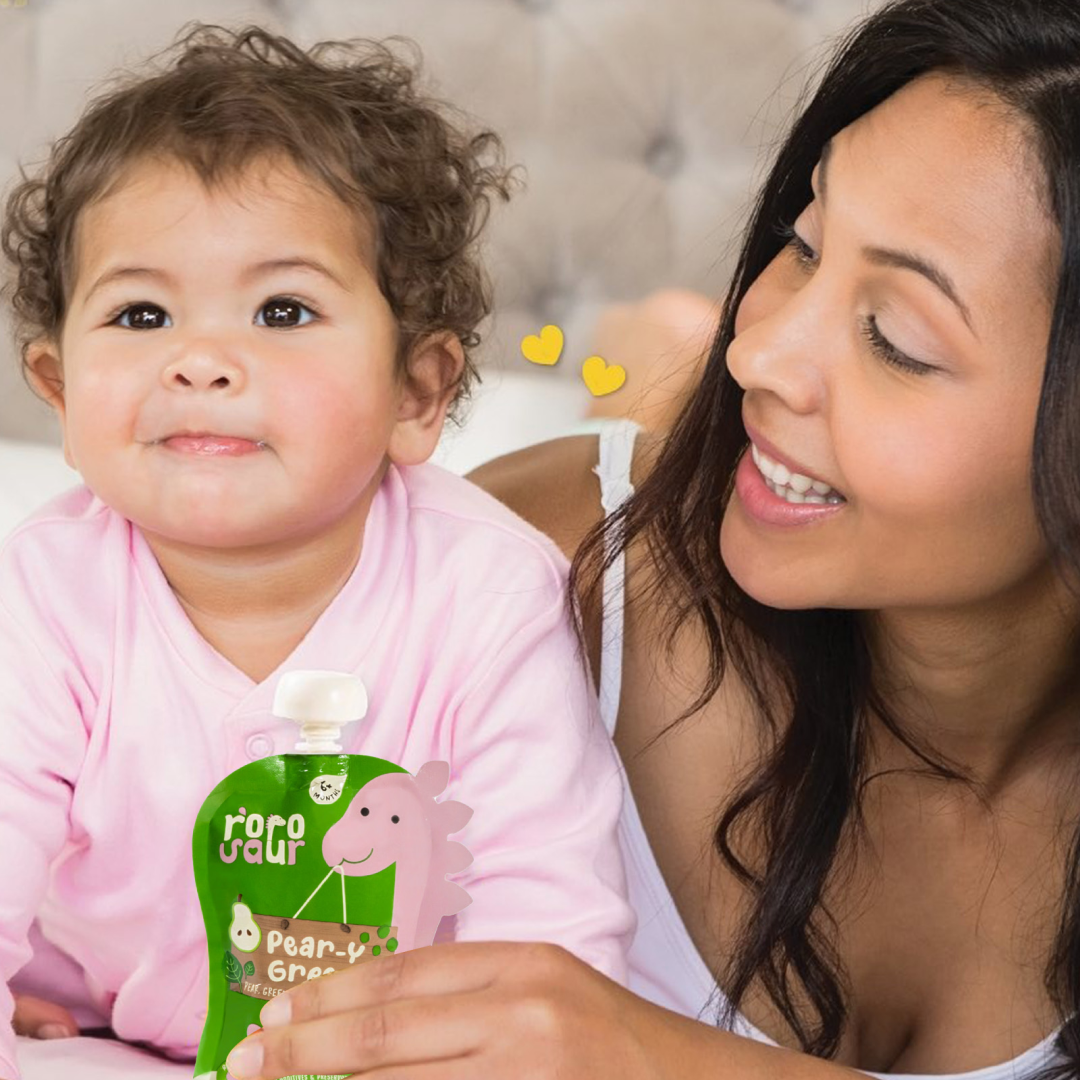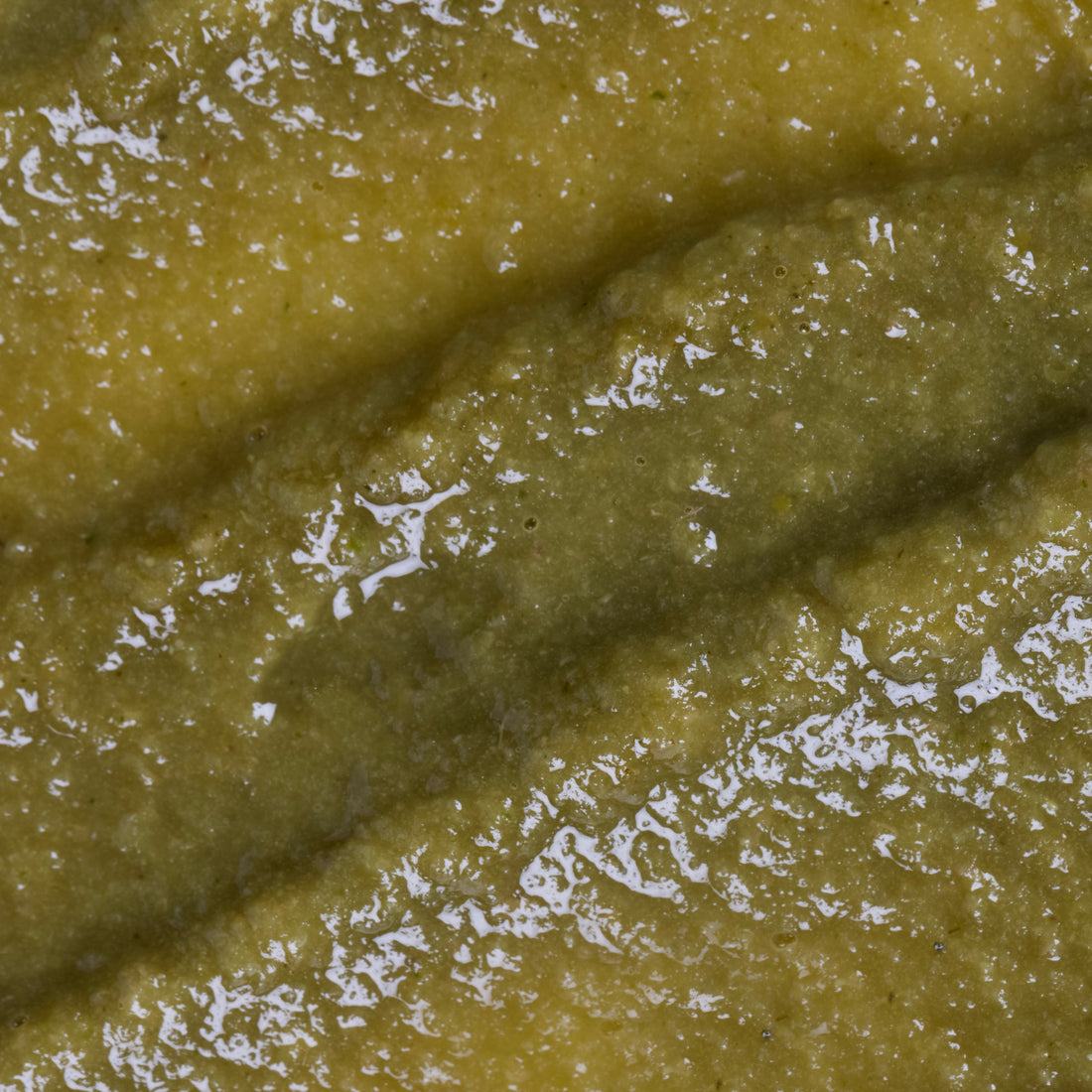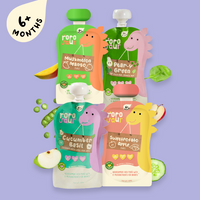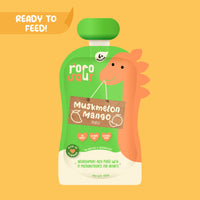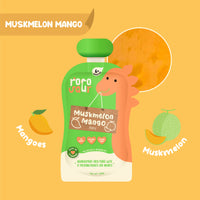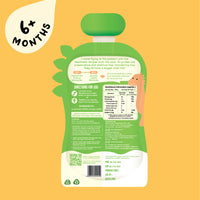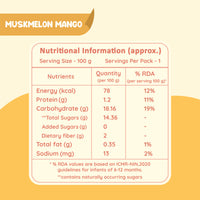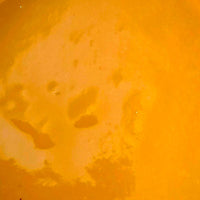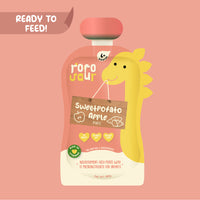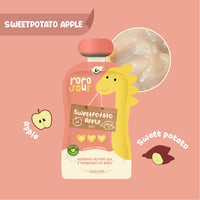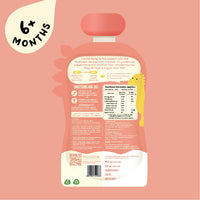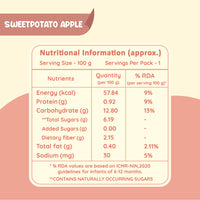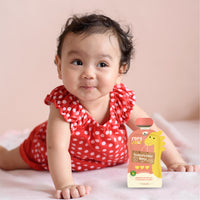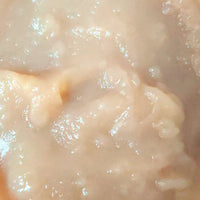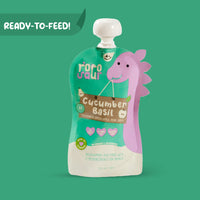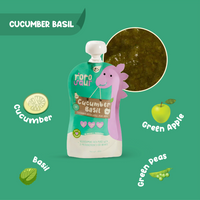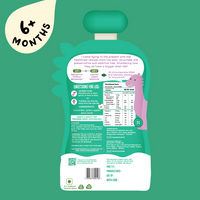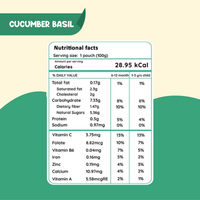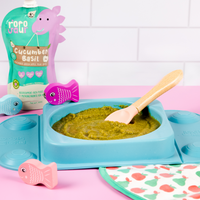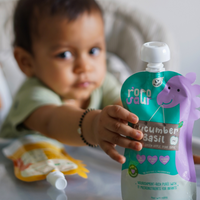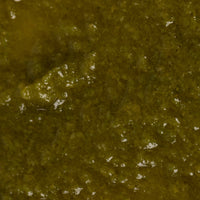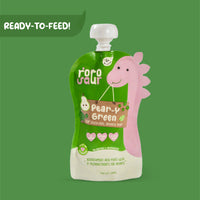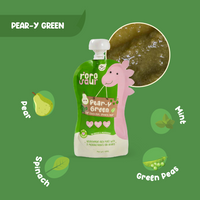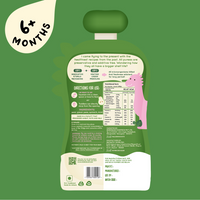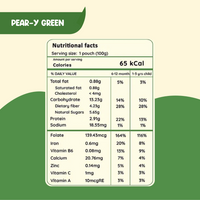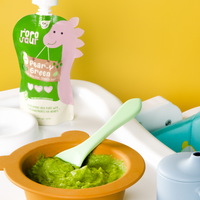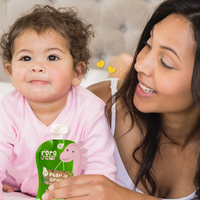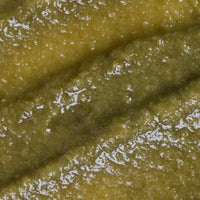 Perfect snack for your baby or toddler
Rs. 560.00
Rs. 550.00
Save
10% goes toward feeding a baby
✅ Muskmelon Mango Puree
✅ Pear-Y Green Puree
✅ Cucumber Basil Puree
✅ SweetPotato Apple Puree
Keep your baby hydrated and refreshed with Rorosaur's Fruit & Vegetable Pack. This pack includes four flavorful and hydrating blends—Cucumber Basil, Pear-Y Green, Mango Muskmelon and Sweet Potato Apple specially formulated for babies aged 6 months to 2 years.
✅ Muskmelon Mango Puree:
Introduce your little one to the tropical flavours of our Mango Muskmelon Baby Puree—a luscious blend of ripe mangoes and succulent muskmelon, carefully crafted to tantalise your baby's taste buds. This vibrant, velvety smooth puree is brimming with essential vitamins and antioxidants, making it an excellent choice for your baby's developing immune system.

✅ Pear-Y Green Puree:
Packing a nutritious punch that helps boost eye, brain and bone health, pear-y green is a super weaning snack for kids that are new to ingredient combinations. It promotes healthy gut bacteria for healthy gut functioning and includes Vitamin C, K, folate, fibre and immunity-boosting micronutrients.

✅ Cucumber Basil Puree:
Rich with antioxidants, this low-calorie hydrating weaning snack packs a huge chunk of nutrition. It is prebiotic, promotes healthy gut bacteria, boosts bone formation, slows down blood clotting, adds hydrations and improves eyesight.

✅ SweetPotato Apple Puree:
This nourishing Roro blend combines the natural sweetness of apples with the earthy goodness of sweet potatoes, creating a delightful symphony of flavours. Rich in vitamins, minerals, and fibre, our double-ingredient puree is the right choice to support your baby's growing needs.
This pack can be enjoyed by babies above 6 months of age.
Toddlers 2+ years can enjoy them as a healthy snack!
Ready-to-feed. Squeeze in a clean spoon or bowl to feed your baby.
OR
Toddlers can directly slurp from the opening. Sprinkle salt if your toddler prefers.


Store in a cool and dry place. Once opened, consume immediately or keep in the fridge and consume within 24 hrs.
Just like homemade baby food
Try our other yummy recipes!