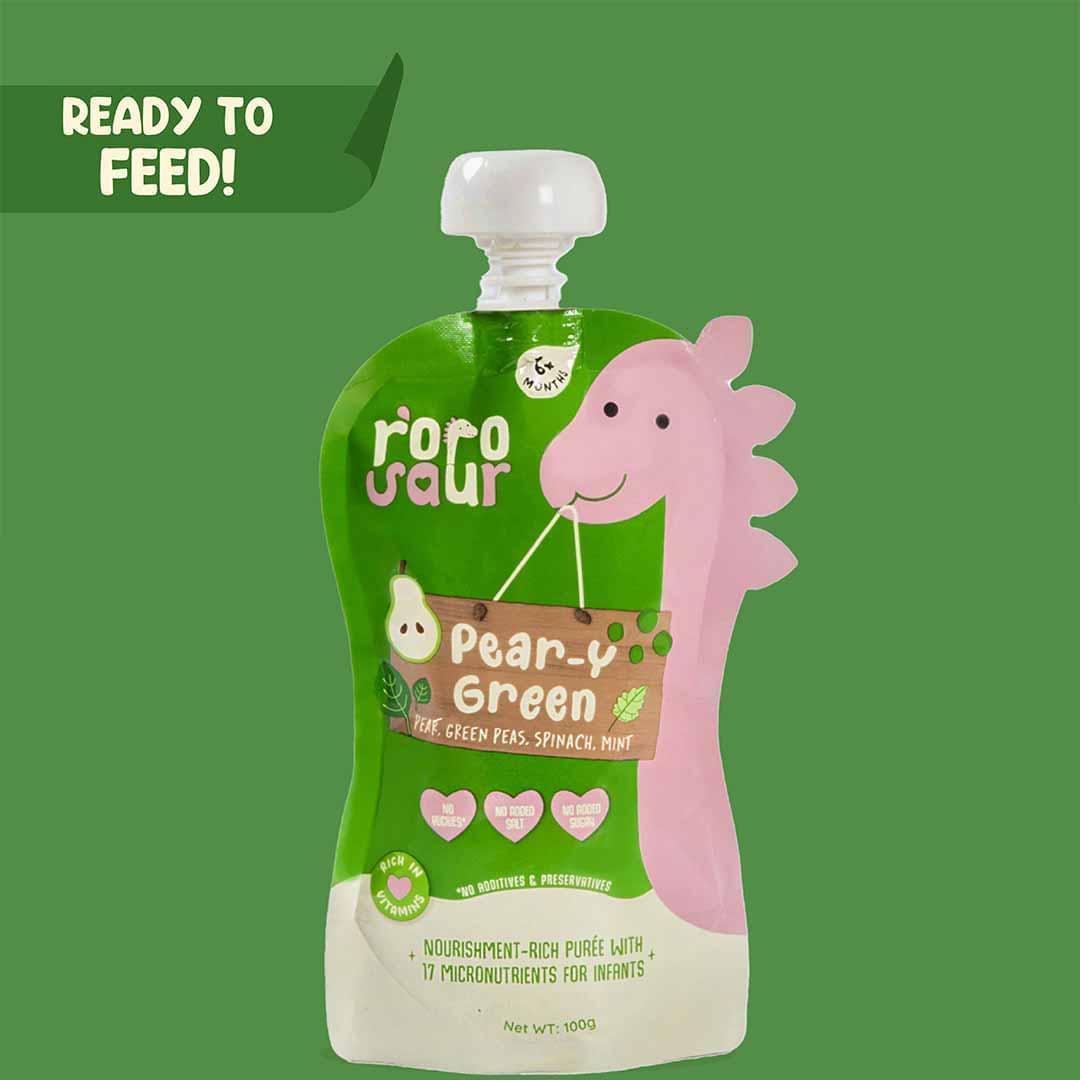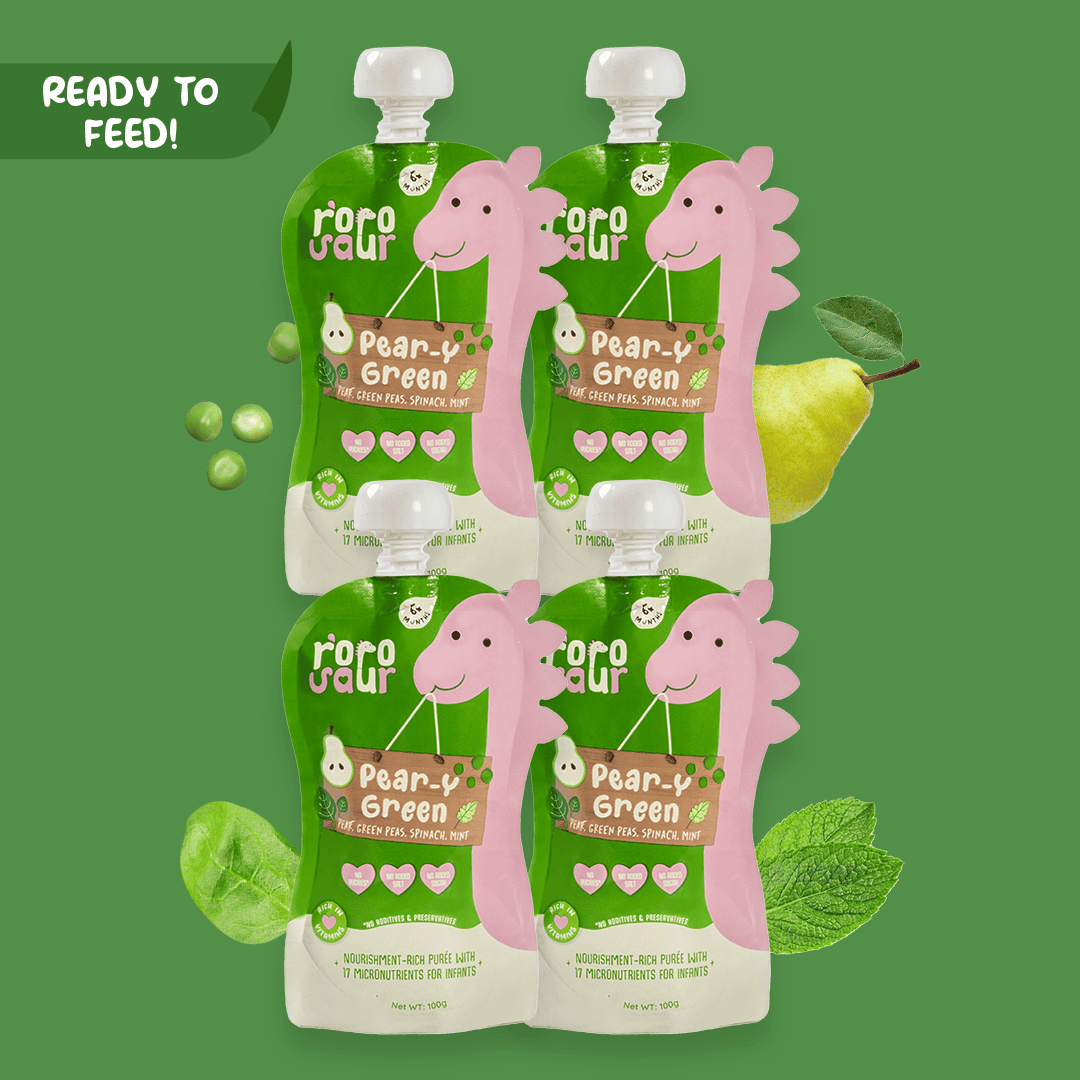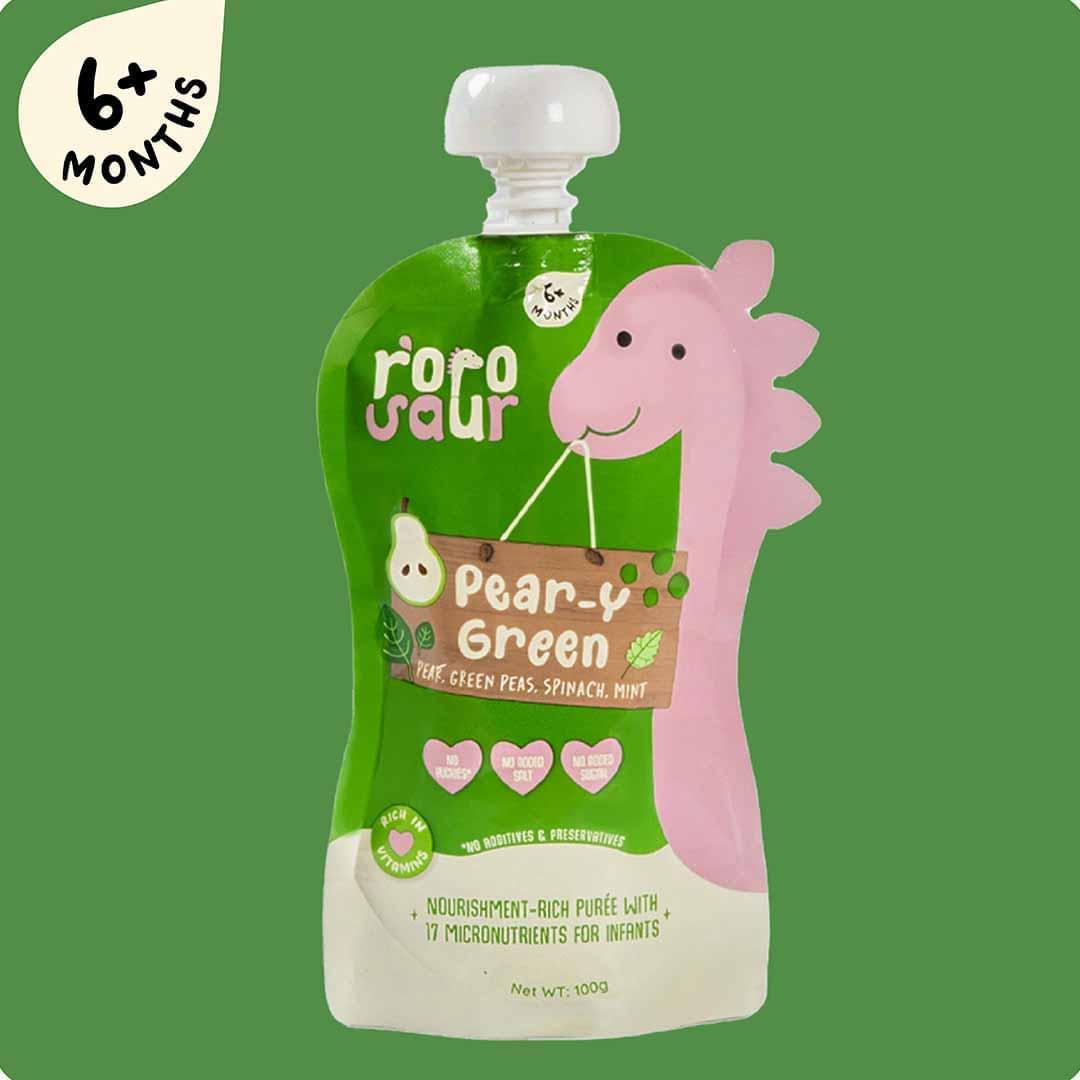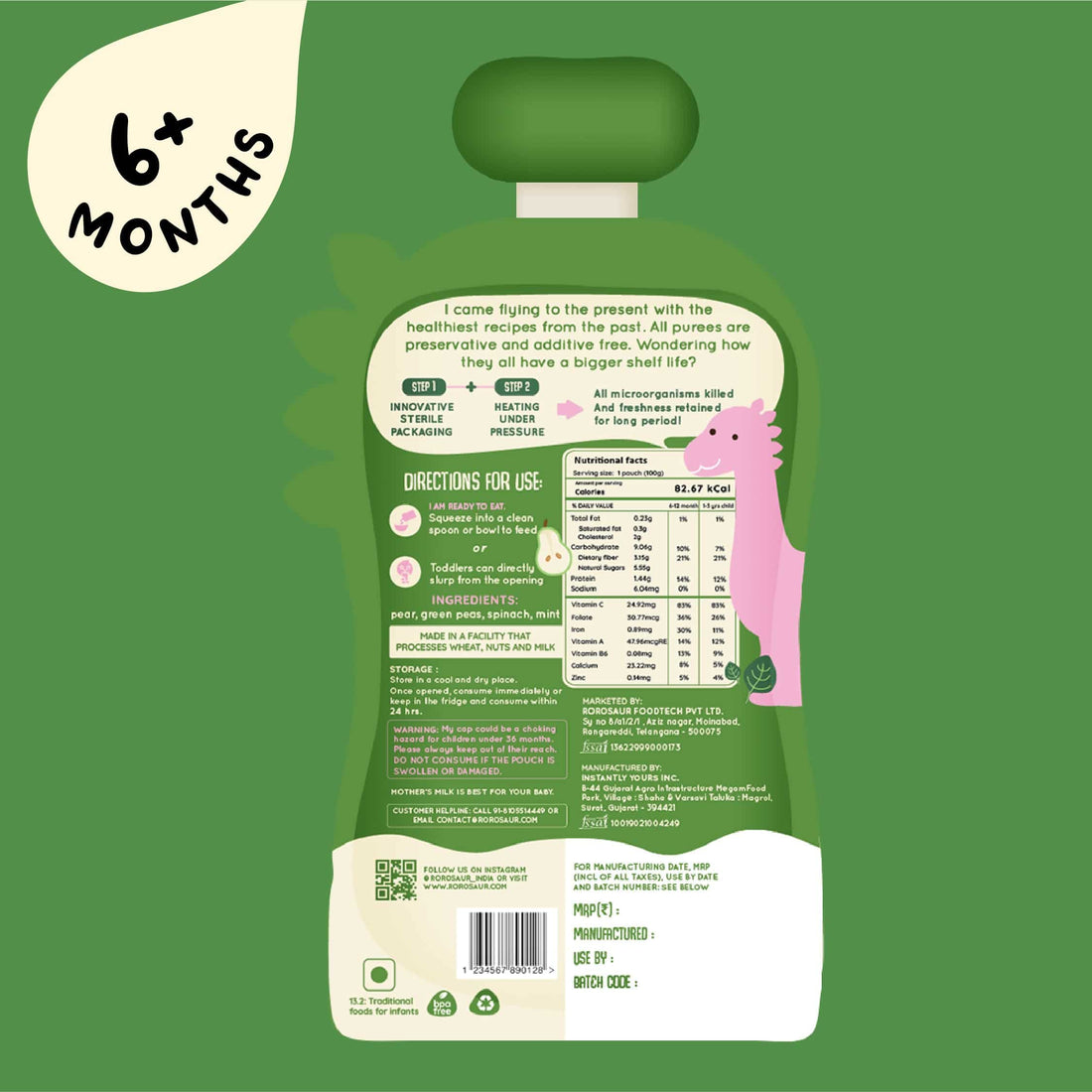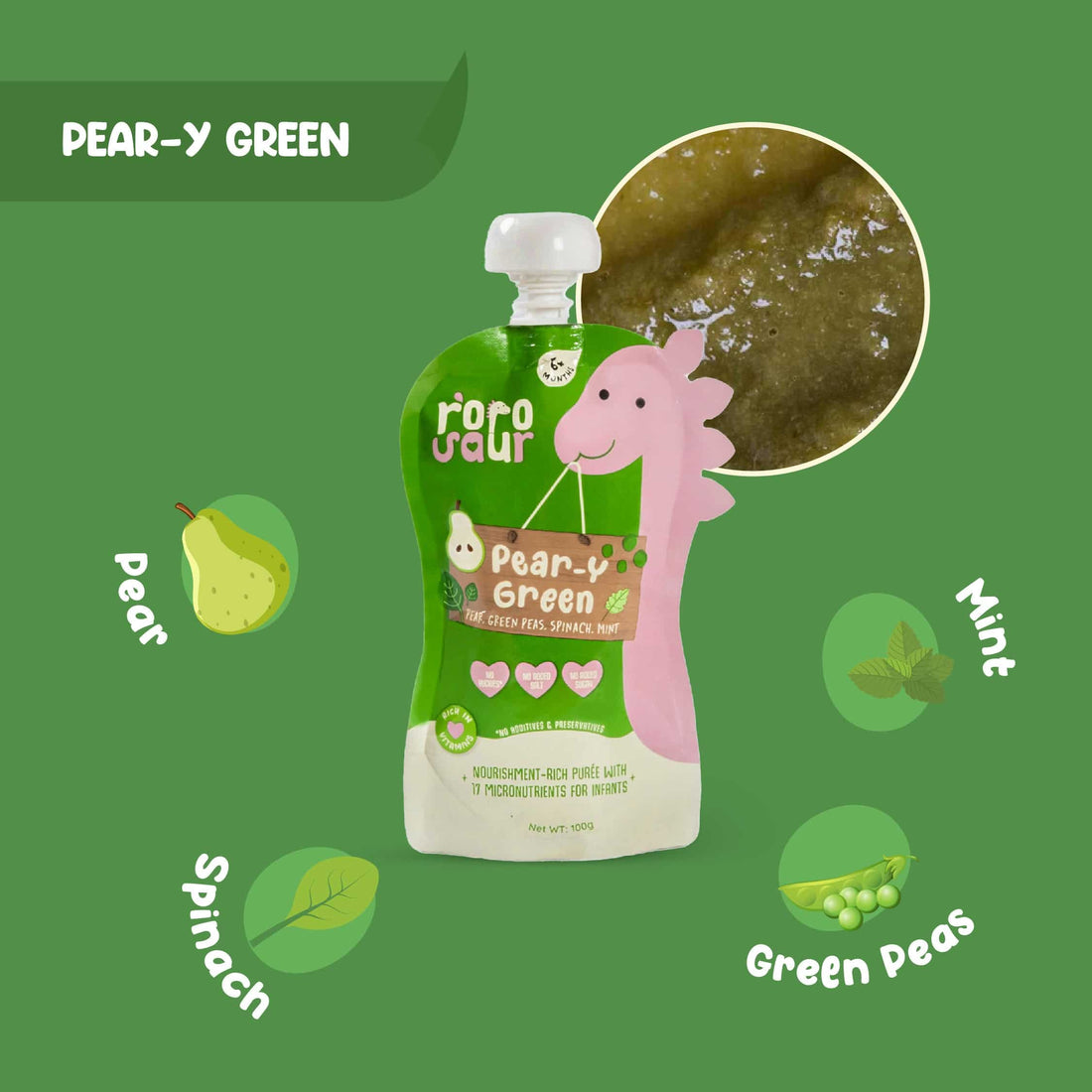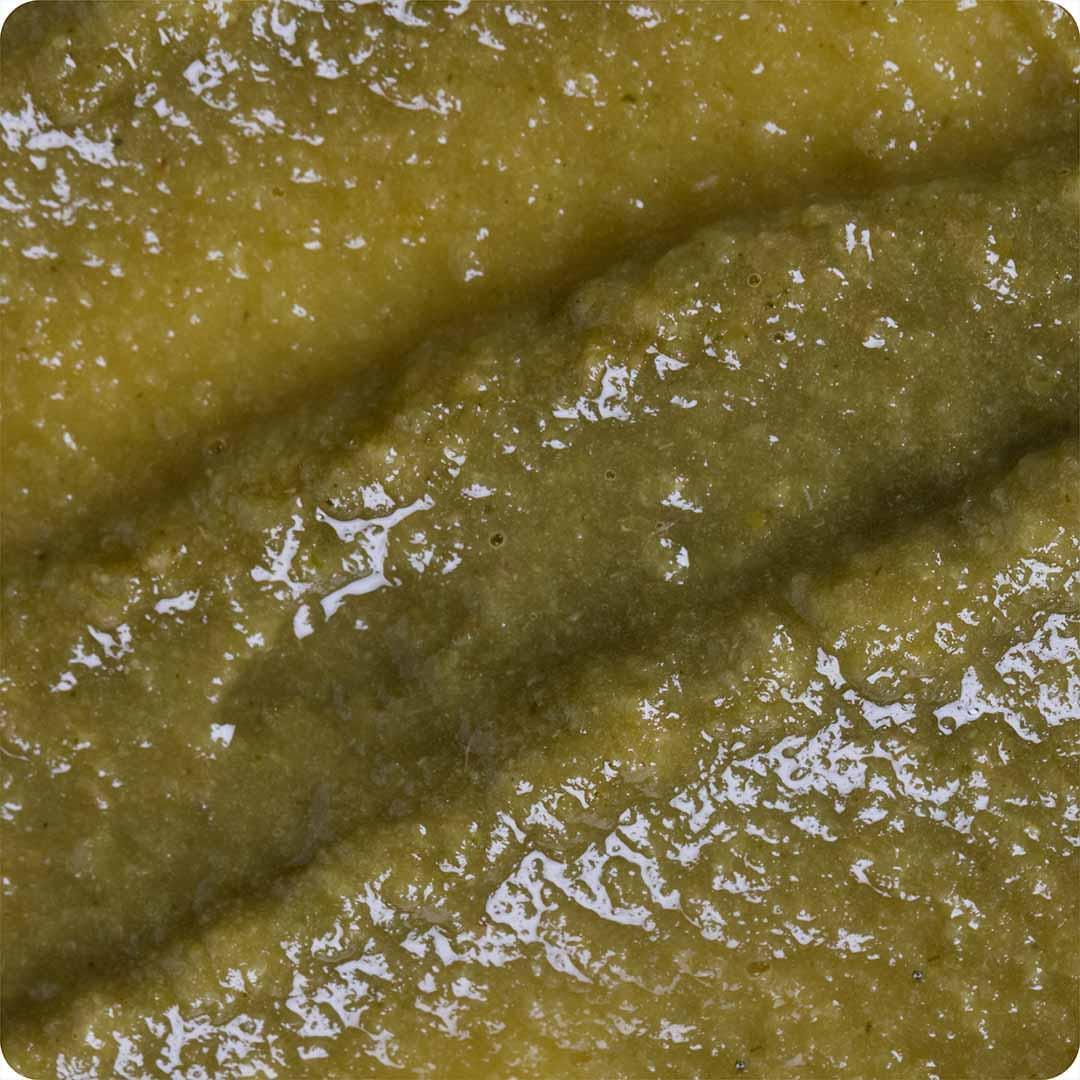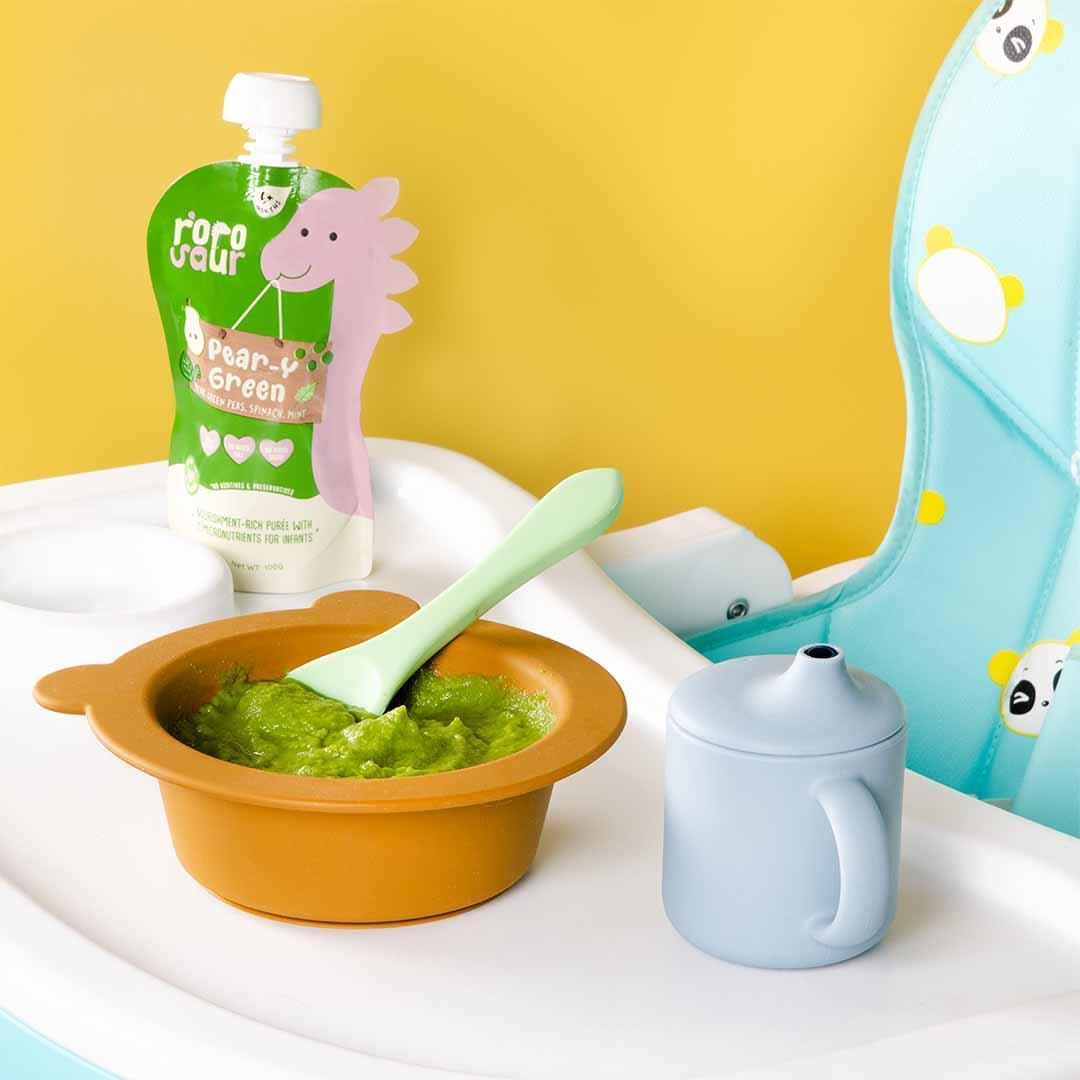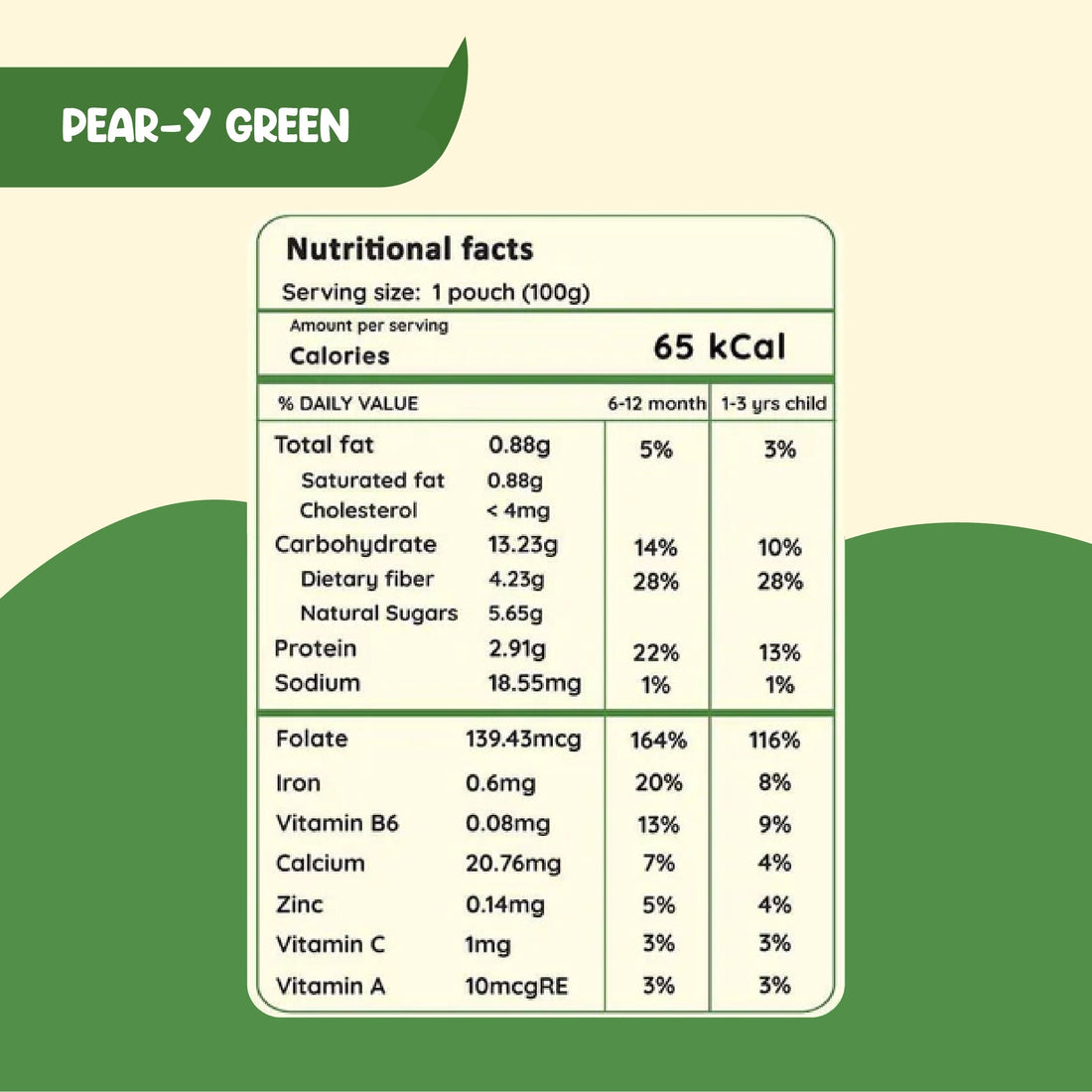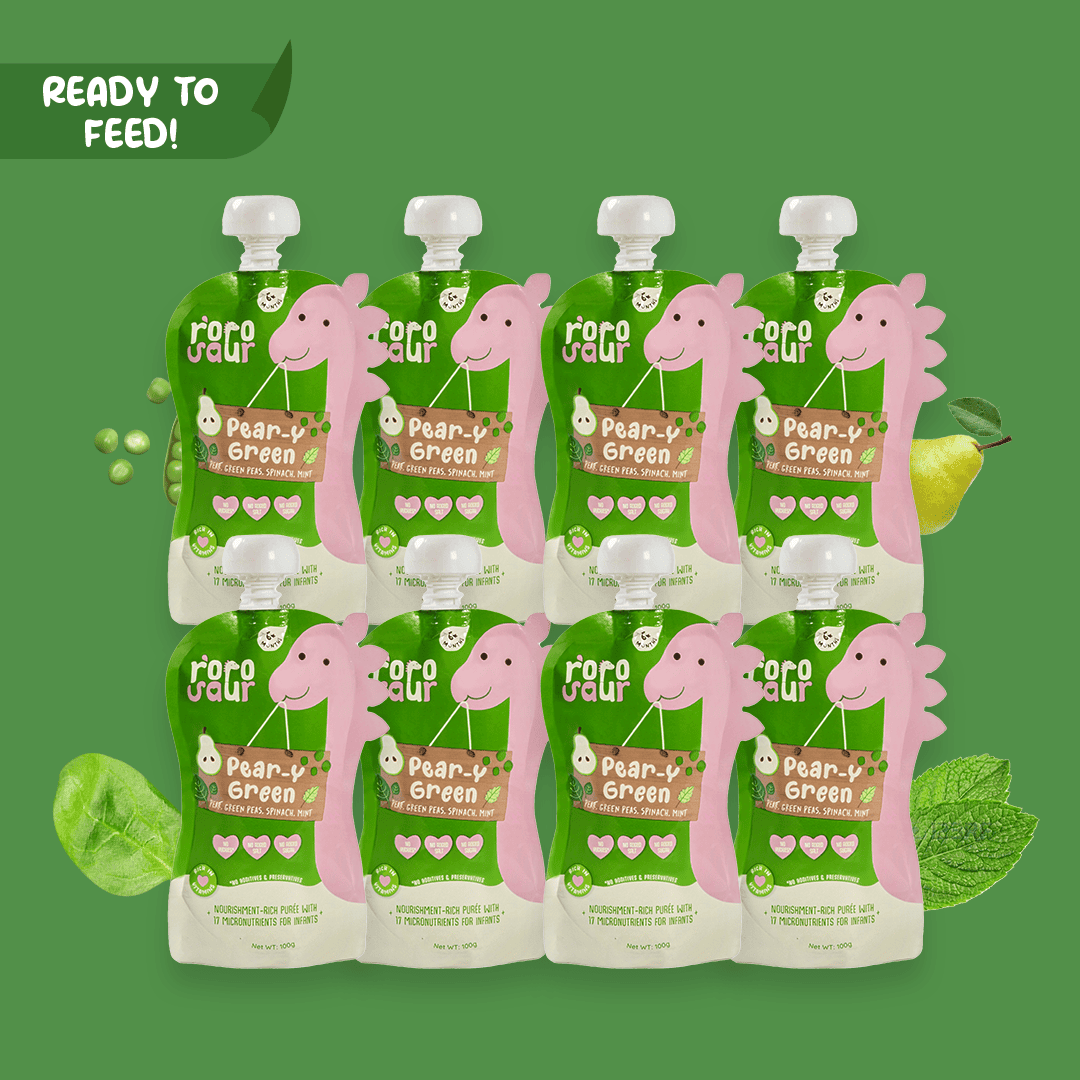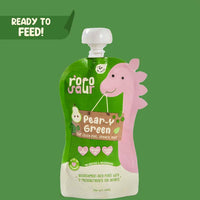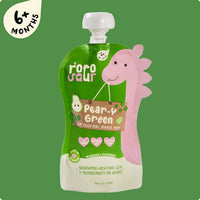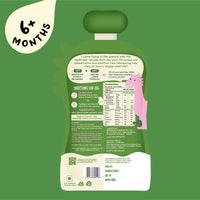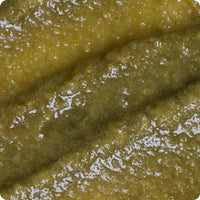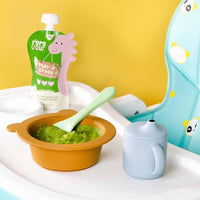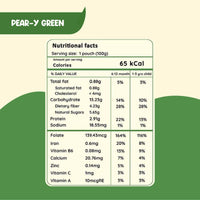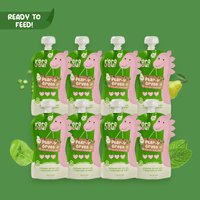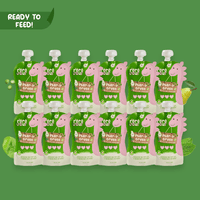 For baby's immunity, bone and brain health
Rs. 560.00
Rs. 550.00
Save
10% goes toward feeding a baby
Ingredients :
Pear, Green Peas, Spinach, Mint
Thick puree with taste of peas and subtle sweetness of pears

Packing a nutritious punch that helps boost eye, brain and bone health, pear-y green is a super weaning snack for kids that are new to ingredient combinations. It promotes healthy gut bacteria for healthy gut functioning and includes Vitamin C, K, folate, fibre and immunity-boosting micronutrients. 
Pear-y Green is for babies above 6 months of age.
Toddlers 2+ years can enjoy them as a healthy snack!
Ready-to-feed. Squeeze in a clean spoon or bowl to feed your baby.
OR
Toddlers can directly slurp from the opening
A healthy green, this baby puree combines the acidic, robust flavours of Spinach, combined with the sweet mild texture of peas along with the sweet-tart taste of Peas.
Store in a cool and dry place. Once opened, consume immediately or keep in the fridge and consume within 24 hrs.
Just like homemade baby food
Try our other yummy recipes!