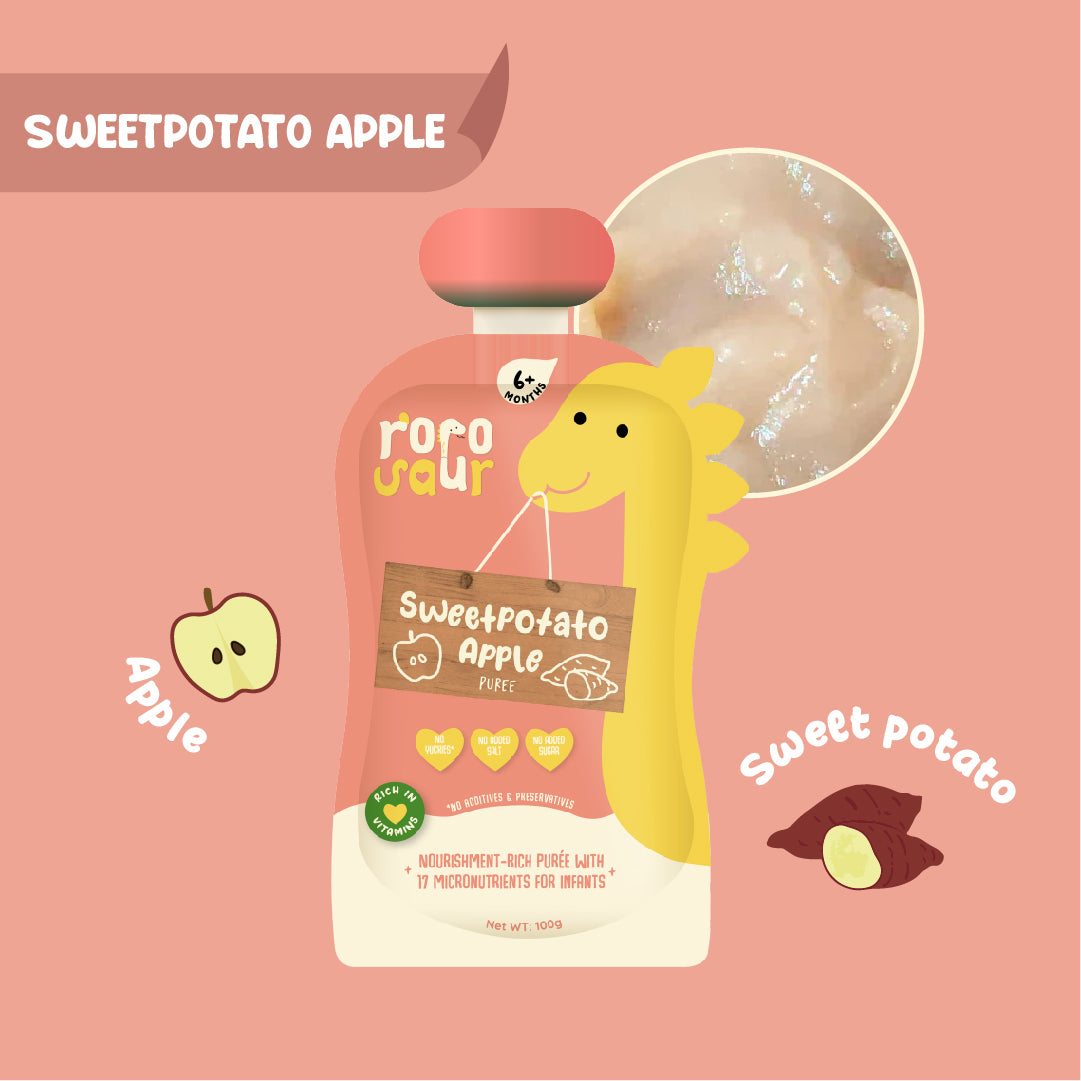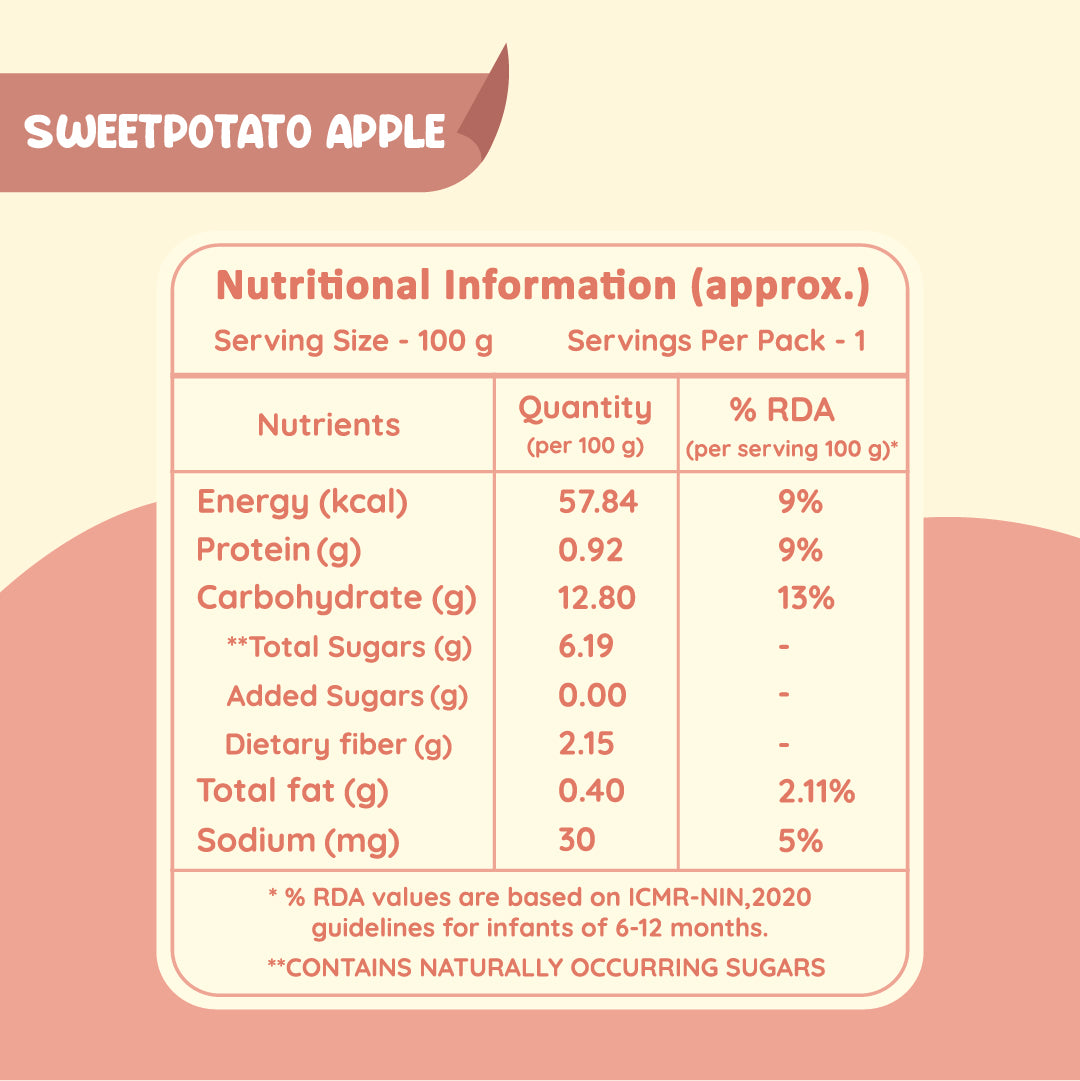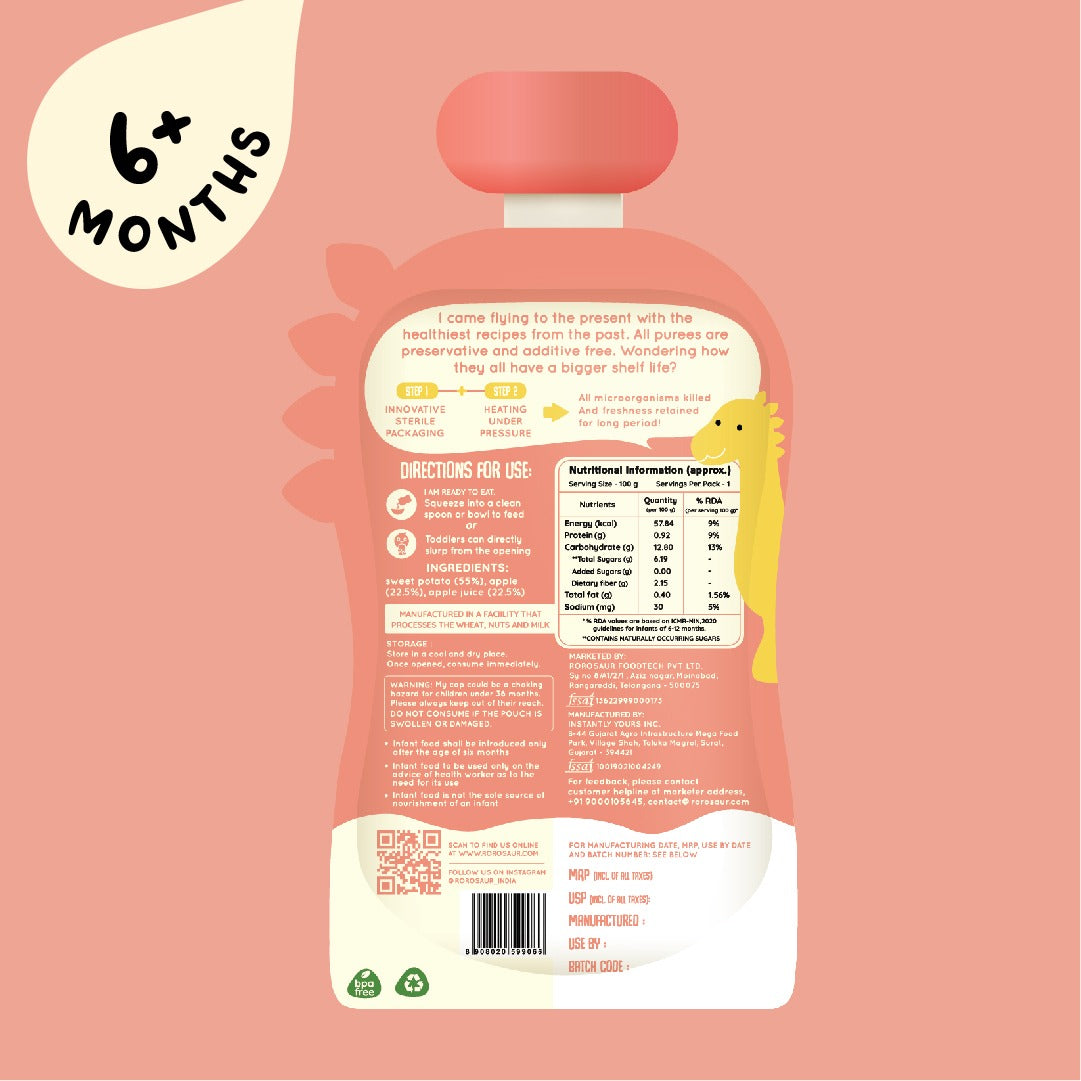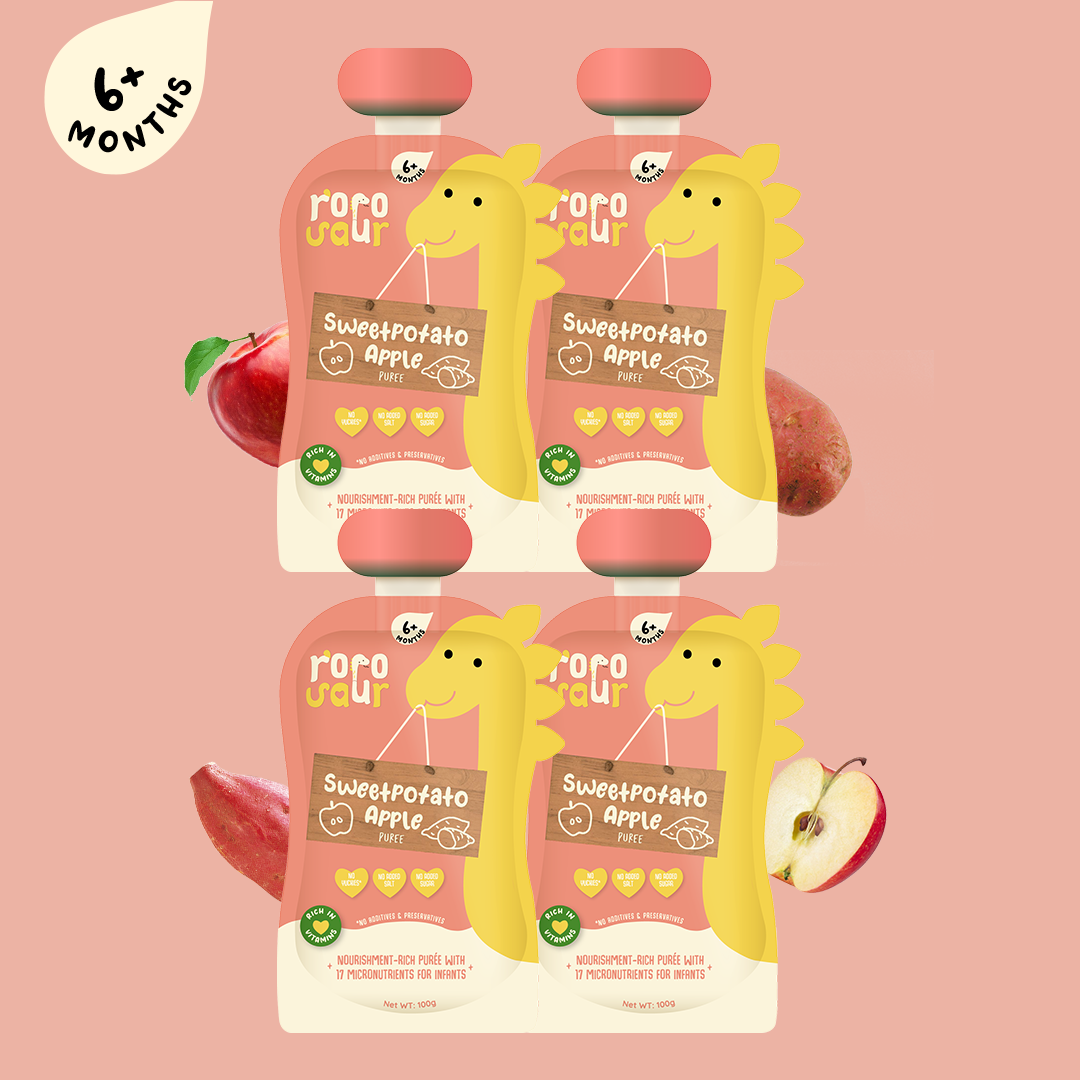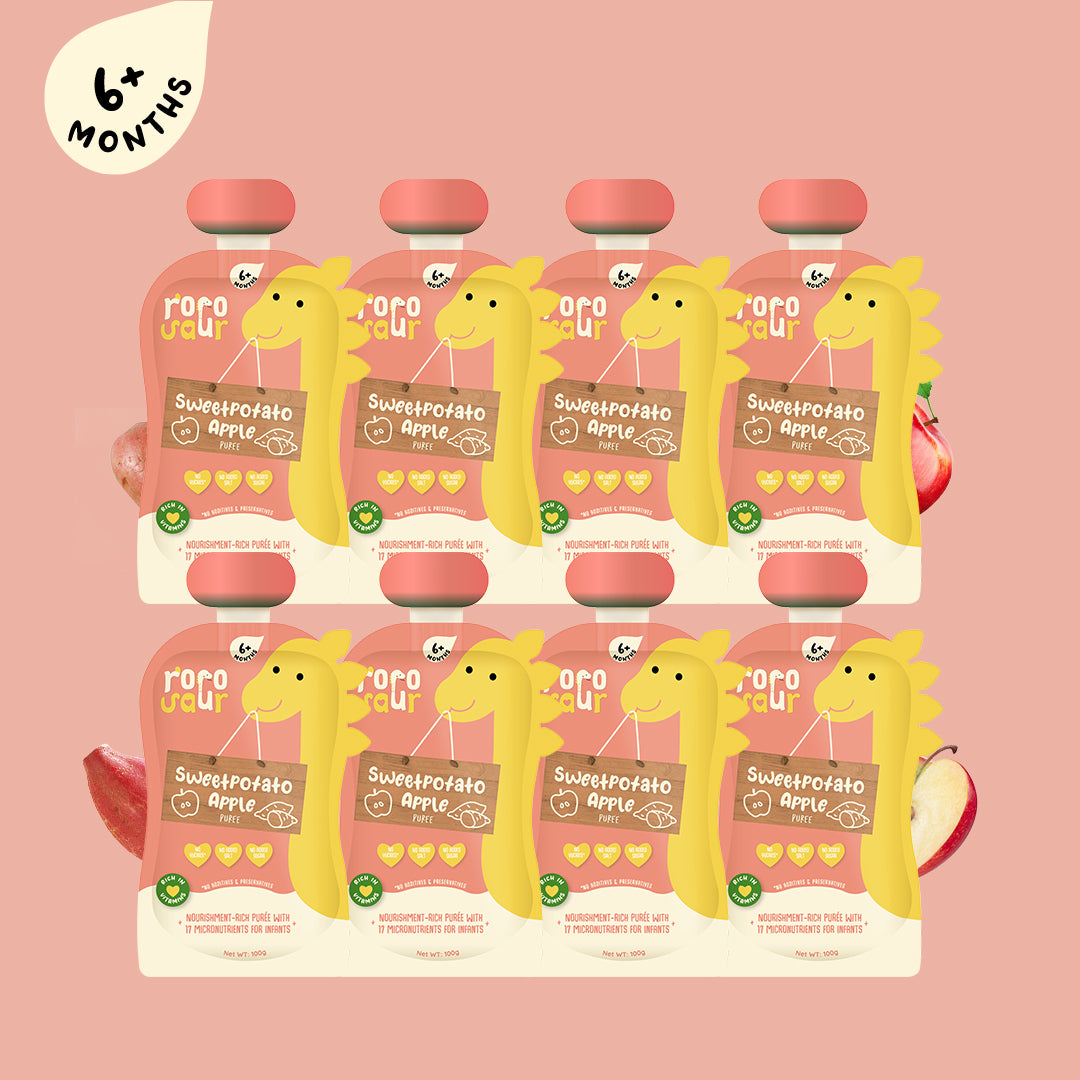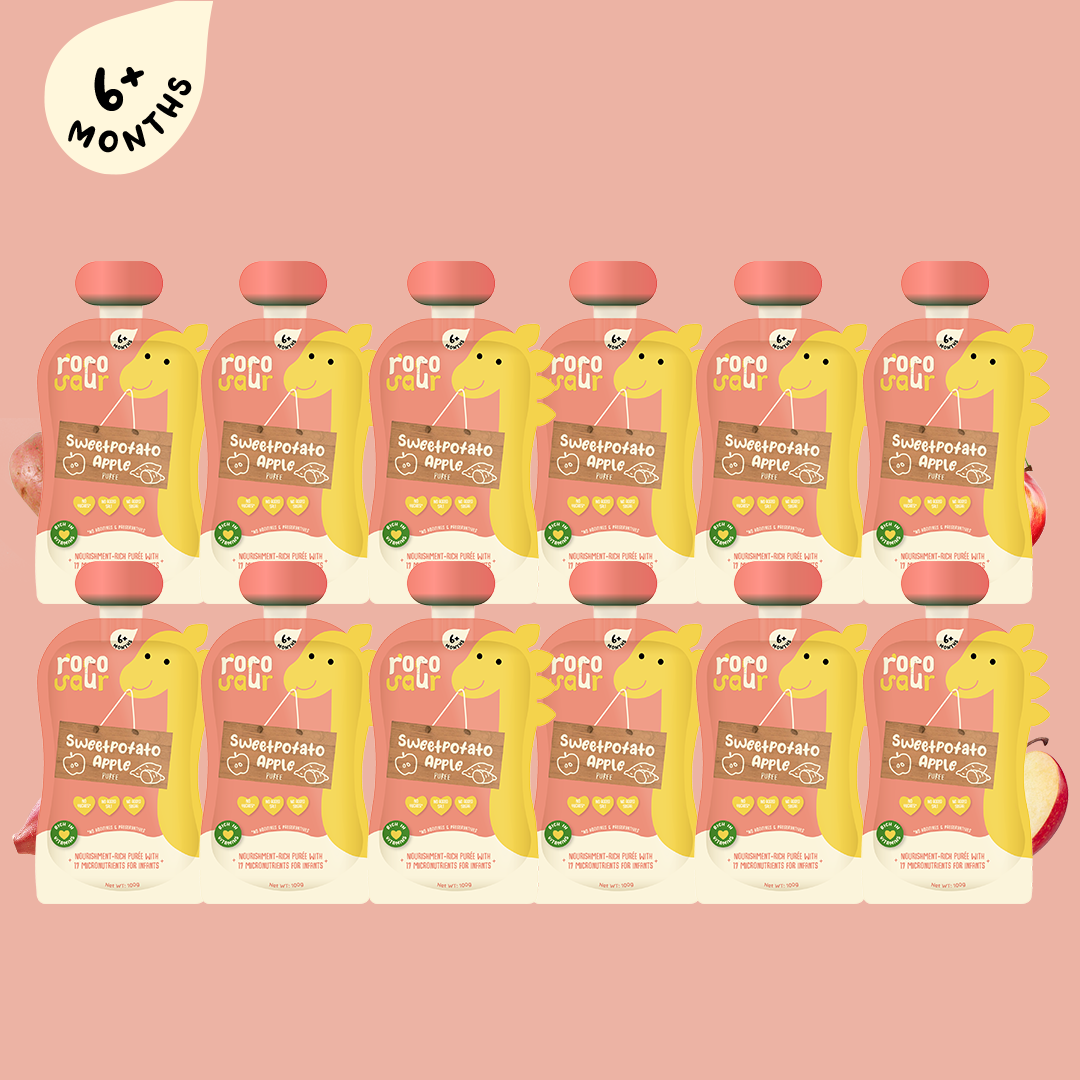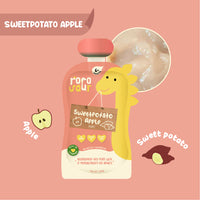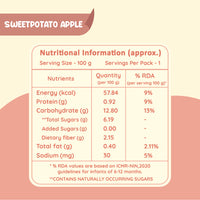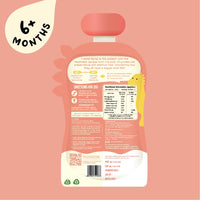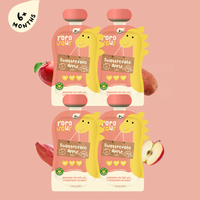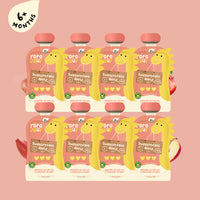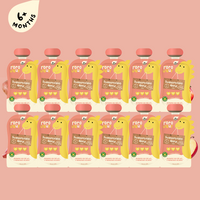 For healthy bones and eyes
Rs. 560.00
Rs. 550.00
Save
10% goes toward feeding a baby
Ingredients :
Sweet Potato, Apple
Smooth, creamy texture with natural sweetness
Rich in all the good stuff – vitamins, minerals, and fibre, this little double-ingredient puree is like a warm, nutritious hug, ready to support your little one's growing needs. The smooth and creamy blend is made of just two ingredients—sweet potato and apple!
Sweet Potato Apple is for babies above 6 months of age.
Toddlers 2+ years can enjoy them as a healthy snack!
Ready-to-feed. Squeeze in a clean spoon or bowl to feed your baby.
OR
Toddlers can directly slurp from the opening
Store in a cool and dry place. Once opened, consume immediately or keep in the fridge and consume within 24 hrs.
Just like homemade baby food
Try our other yummy recipes!