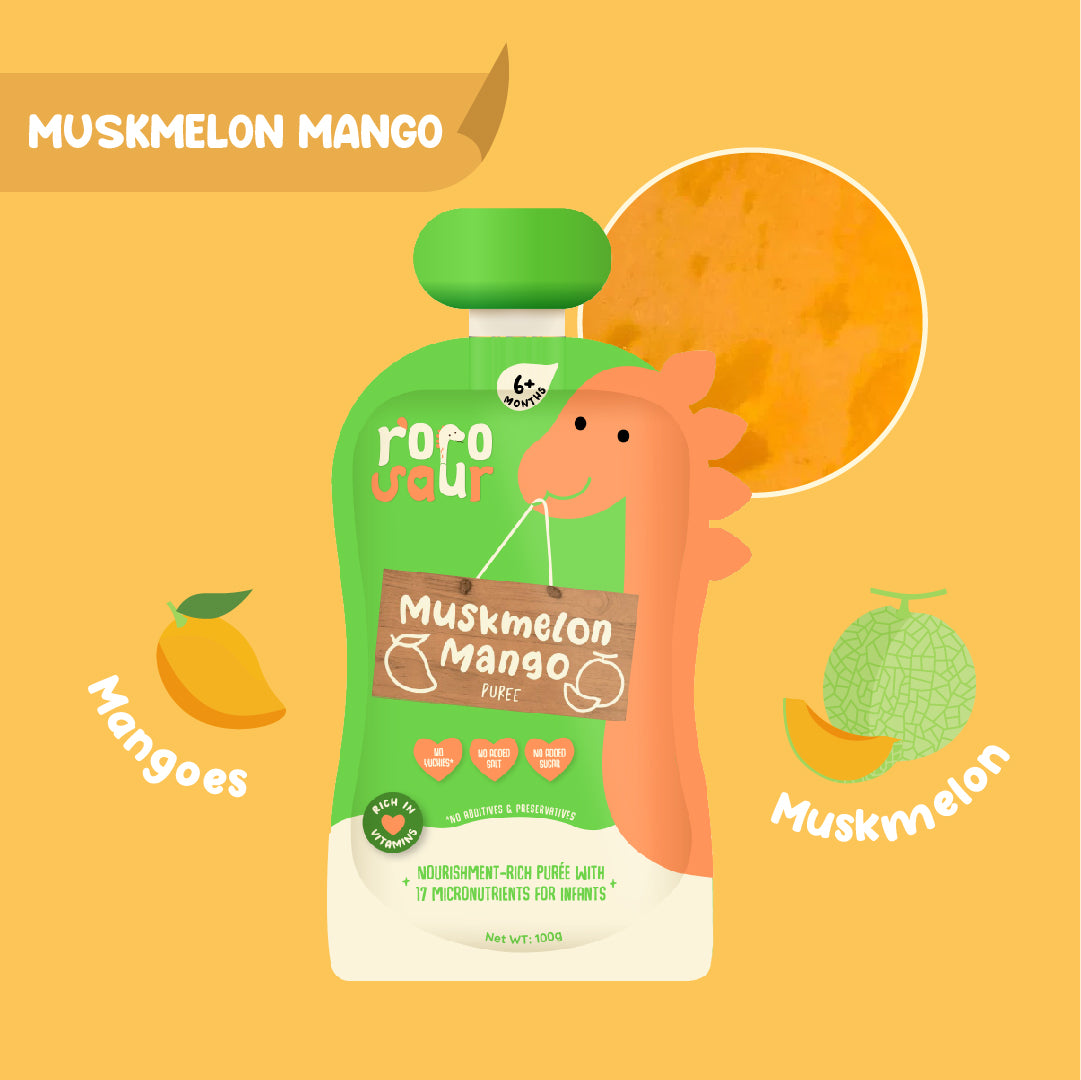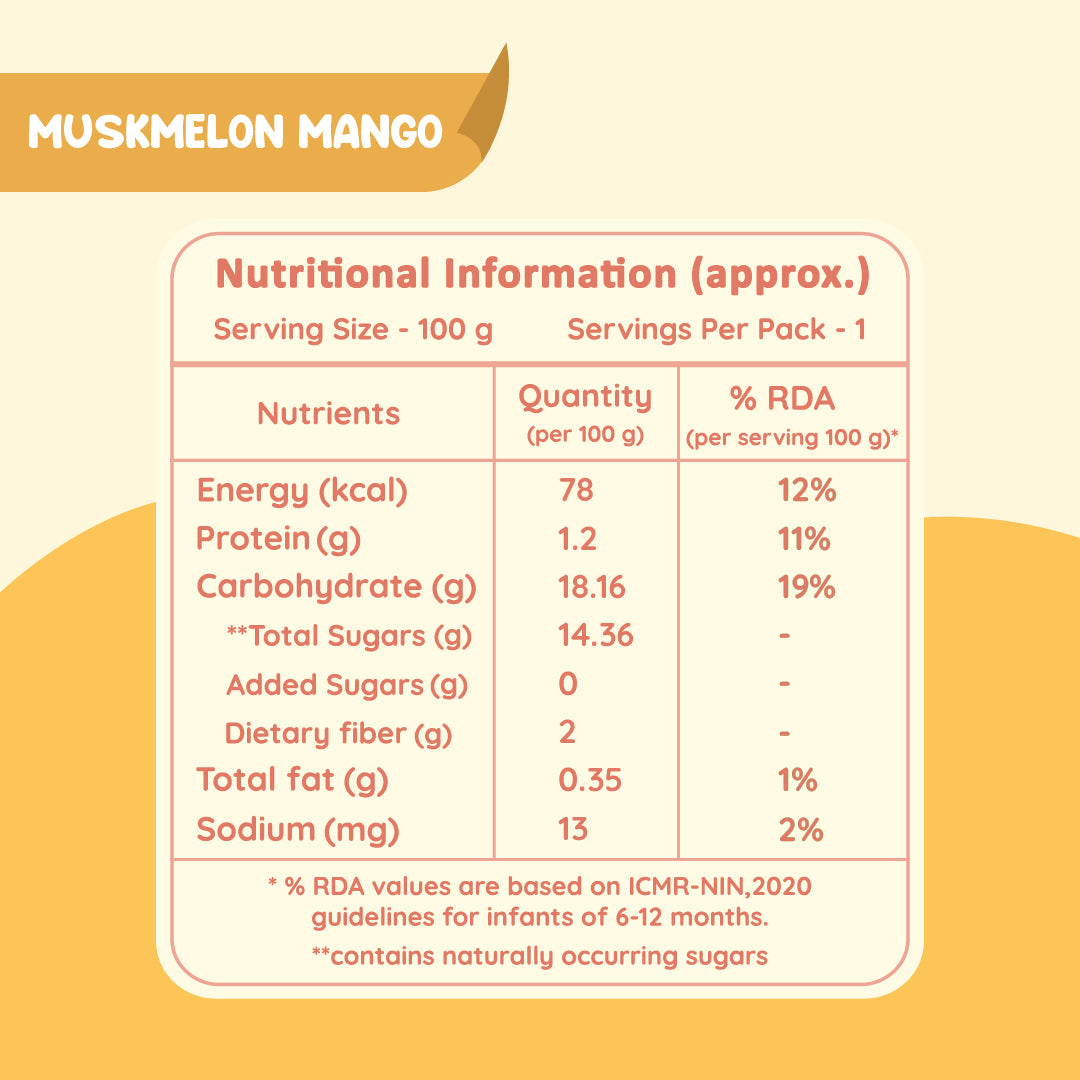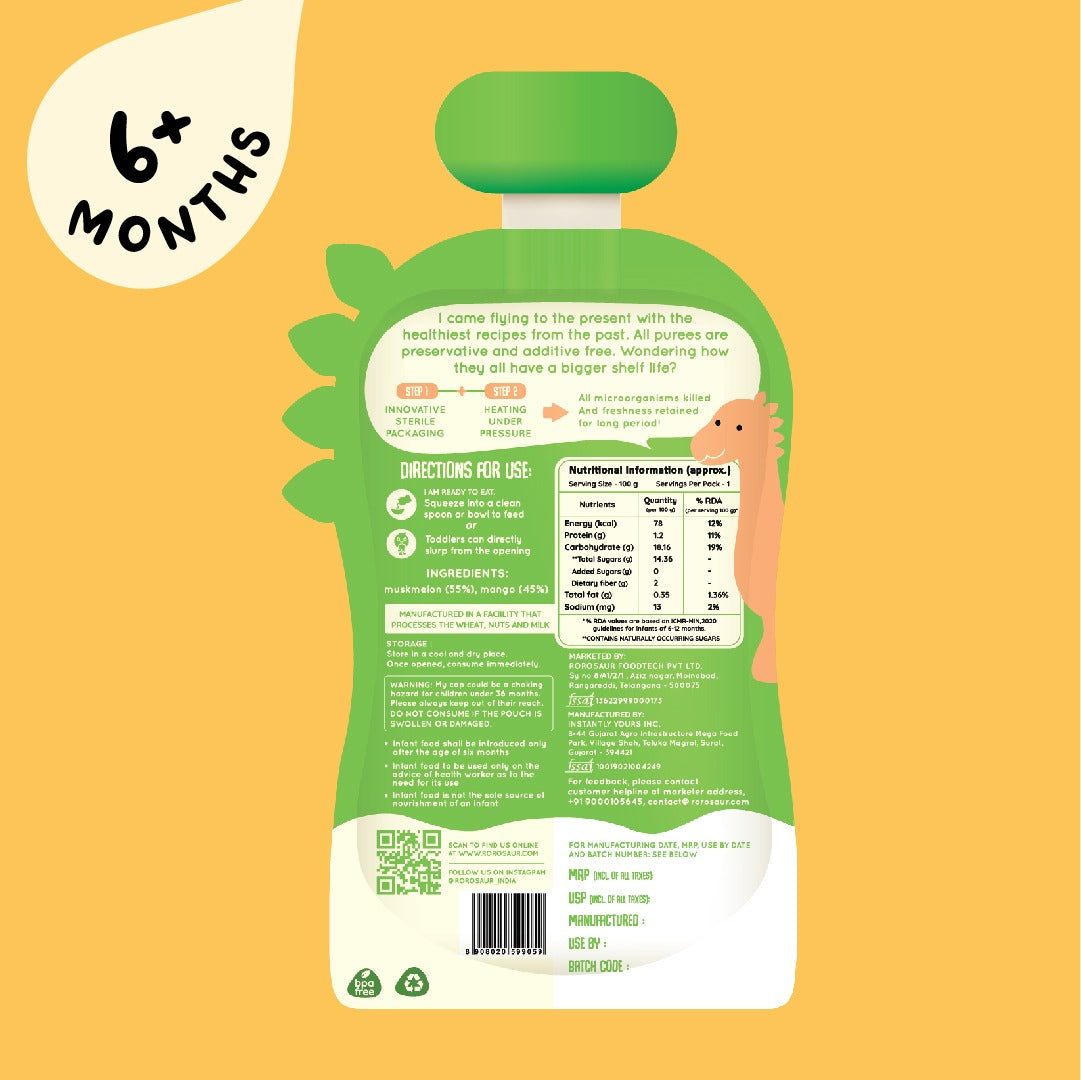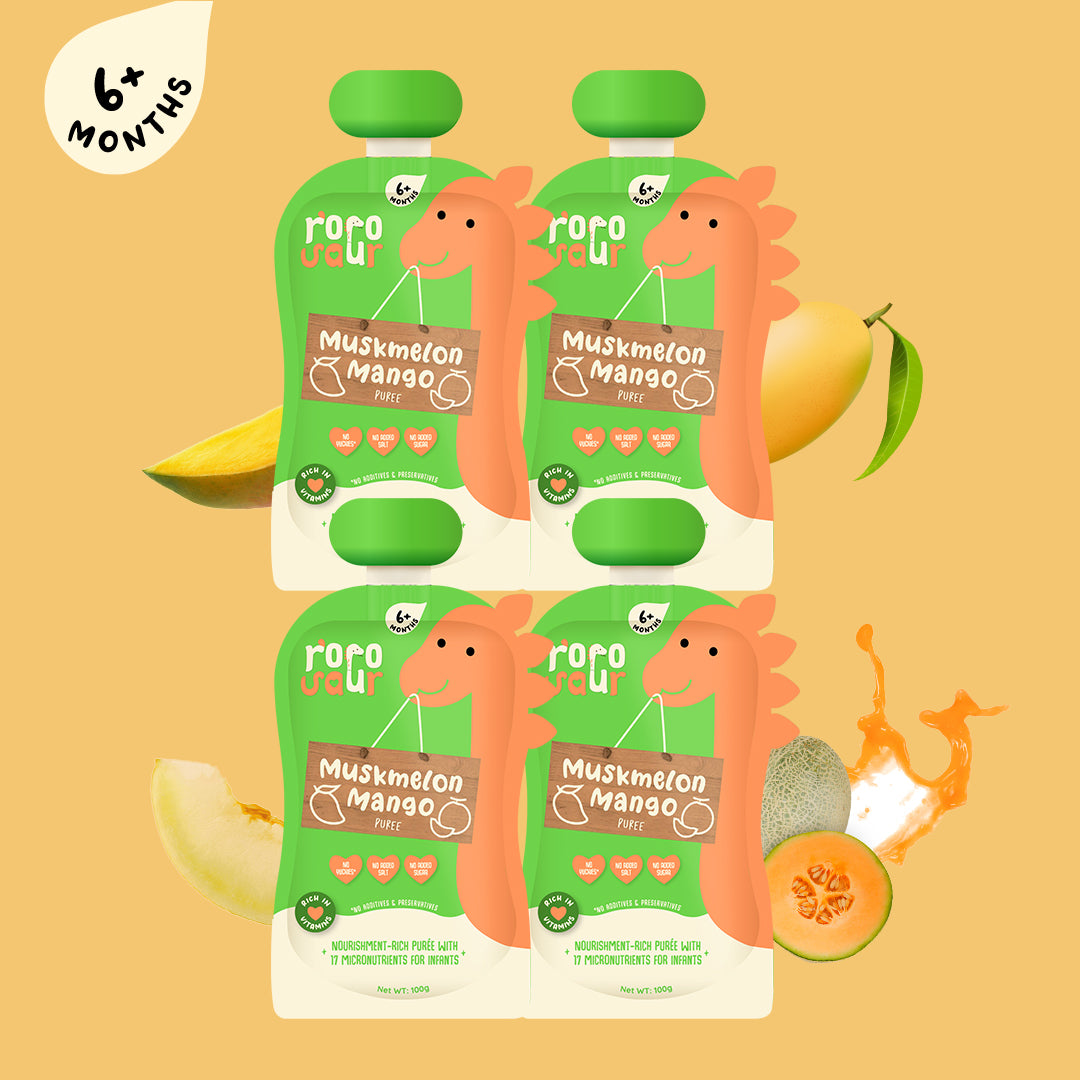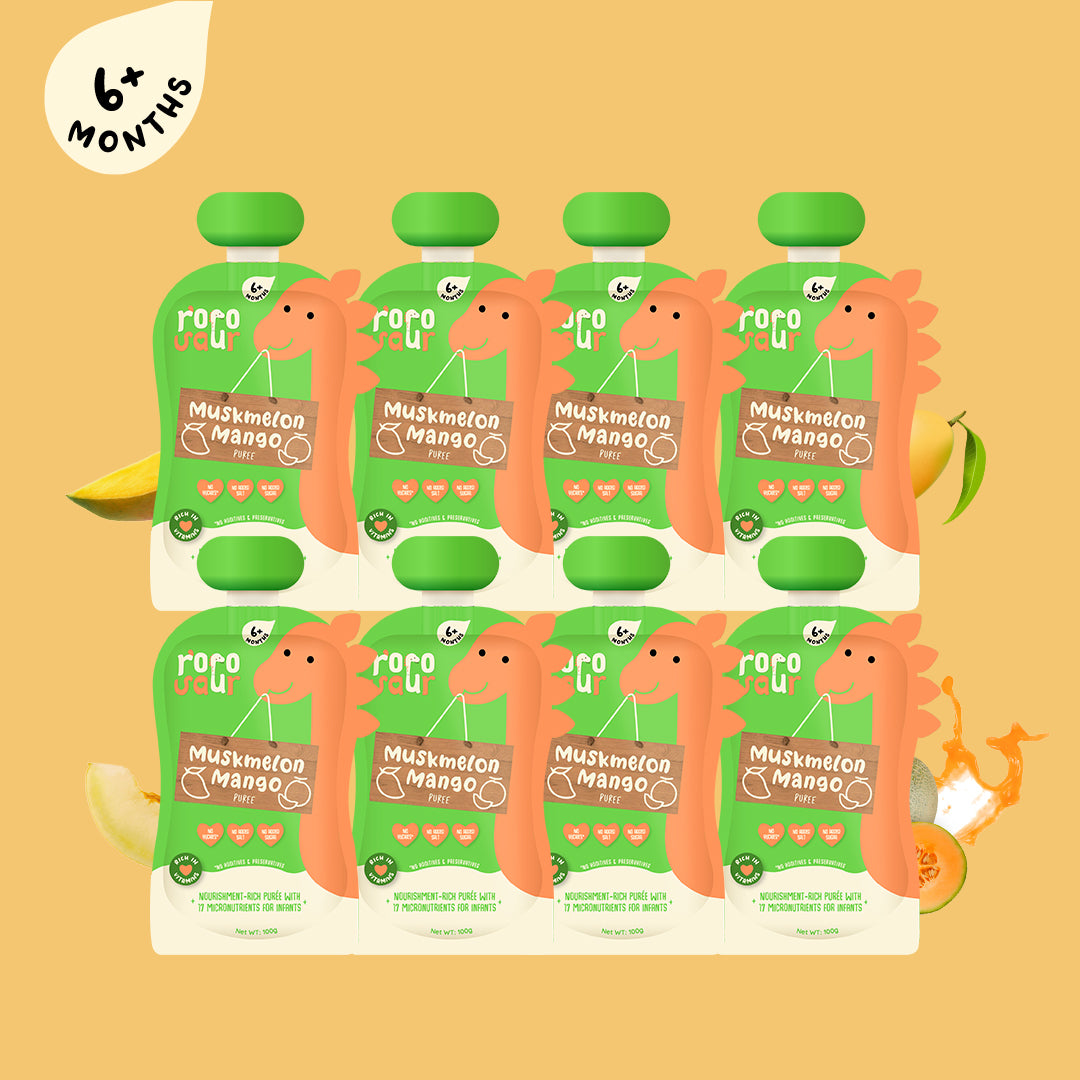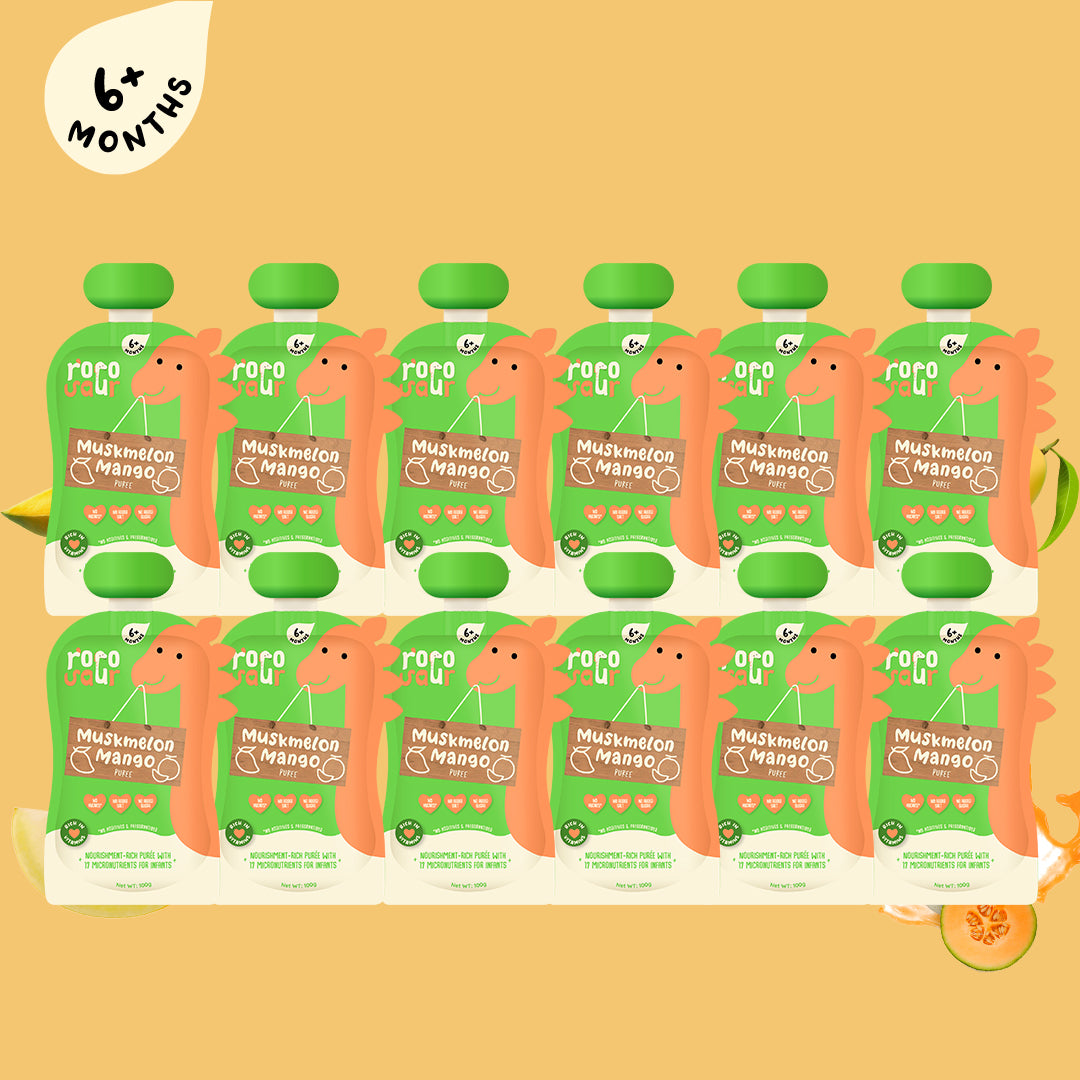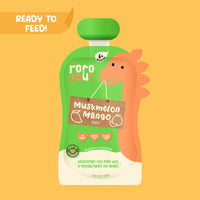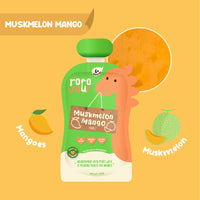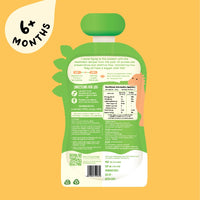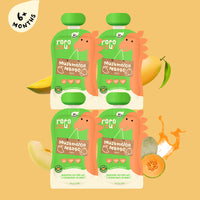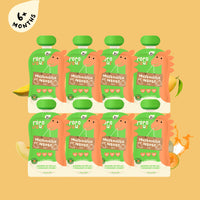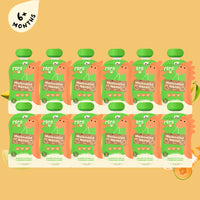 For stronger immunity and healthy digestion
Rs. 560.00
Rs. 550.00
Save
10% goes toward feeding a baby
Ingredients :
Mango, Muskmelon
Smooth, naturally sweet fruity texture
Our Mango Muskmelon Mango Baby Puree is a sweet little dance of tropical mangoes and juicy muskmelons, swirled together just to make your baby's taste buds giggle! With each spoonful, this smooth blend sends a parade of vitamins and antioxidants, all set to help your little one's growing immune system.
Muskmelon Mango is for babies above 6 months of age.
Toddlers 2+ years can enjoy them as a healthy snack!
Ready-to-feed. Squeeze in a clean spoon or bowl to feed your baby.
OR
Toddlers can directly slurp from the opening
Store in a cool and dry place. Once opened, consume immediately or keep in the fridge and consume within 24 hrs.
Just like homemade baby food
Try our other yummy recipes!